There's nothing like a good old-fashioned burger, especially when it's smothered in cheese. But sometimes, cooking up burgers can be a hassle.
That's why these keto cheeseburger casseroles are the perfect solution!
They're easy to make and they're loaded with all of the flavors you love.
Plus, they're low in carbs, so you can enjoy them without feeling guilty.
It's low-carb, gluten-free, and packed full of protein!
You can substitute ground beef for any other type of meat or use a vegetarian burger patty.
So why not give them a try tonight? You won't regret it!
KETO CHEESEBURGER CASSEROLE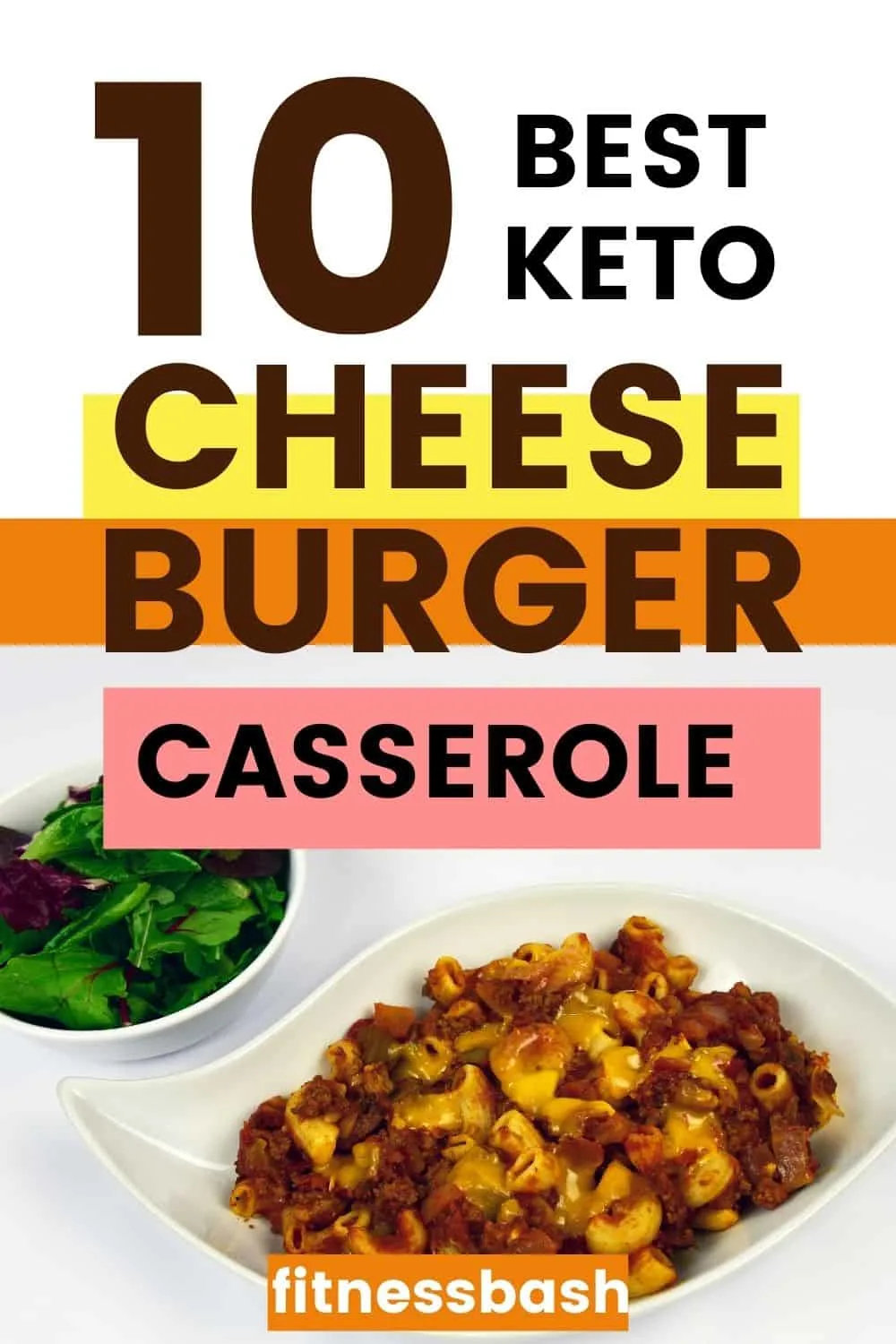 Move over, pizza night.
It's time to break out the casserole dish and make some keto cheeseburger casseroles instead!
These simple recipes are perfect for busy weeknights, and your family will love them. Plus, it's easy to customize so everyone can enjoy their favorite toppings.
Keto cheeseburger casserole is comfort food that will hold a special place in your heart!
A perfect low-carb warm meal to cherish.
Is cheeseburger keto-friendly?
Surely they are when they are bunless.
Made with bacon, beef, and eggs which are all keto-approved.
Check out:
BEST 10 CHEESEBURGER CASSEROLES
1. KETO BACON CHEESEBURGER CASSEROLE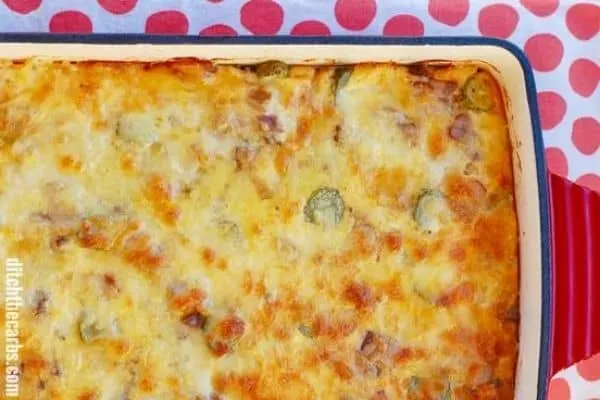 Image from ditchthecarbs.com
This is a rich and decadent dish that satisfies all your cravings while being low-carb and high in protein.
All you need for ingredients is onion, garlic, beef, cream cheese, bacon, eggs heavy cream, mustard, and grated cheese.
Topping options include pickles or peppers as well as bacon bits or cheese if desired.
With such heavy ingredients do not think it will take longer to cook this delicious high-fat food.
It takes only 10 mins of preparation and an additional 15 mins of cooking time.
The recipe quantity serves 6 persons.
Net carbs: 3g, Fat: 51g, Protein: 33g
Recipe from ditchthecarbs.com
You can try out the leftover cheeseburger casserole for the next day's lunch along with 10 lunch ideas for work on a keto diet.
2. GROUND BEEF CHEESEBURGER CASSEROLE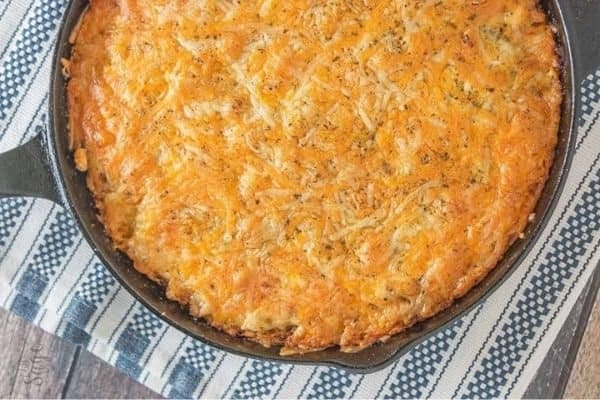 Image from 730sagestreet.com
Keto ground beef Cheeseburger Casserole is a delicious, easy-to-make meal that will please anyone and everyone.
The ingredients are simple and straightforward – ground beef, cheese, bacon (optional), cream cheese, heavy cream, Worcestershire sauce, and vegetables of your choice.
Use this recipe as an opportunity to experiment with different keto veggies such as onion or mushrooms!
Net carbs: 5g, Fat: 30g, Protein: 39g
Recipe from 730sagestreet.com
3. SKILLET BACON CHEESEBURGER CASSEROLE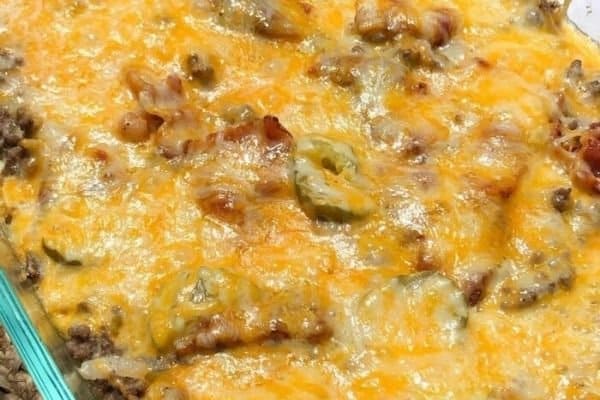 Image from curbingcarbs.com
Does the thought of a cheeseburger make you drool?
Do you crave that salty, heart-stopping taste and creamy texture every time your stomach grumbles? But you stop counting the carbs?
This low-carb recipe is here to satisfy all your cravings.
With just 3 net carbs per serving, it's perfect for those on a ketogenic diet or anyone looking to eat healthier without sacrificing flavor.
Plus, with bacon, ground beef, eggs, Worcestershire sauce, and dill pickle slices as ingredients and 45 minutes of prep time from start to finish, it'll quickly become one of your go-to recipes!
Make the dish and see how well it turns out.
Net carbs: 3g, Fat: 25g, Protein: 23g
Recipe from curbingcarbs.com
4. BACON CHEESEBURGER CAULIFLOWER CASSEROLE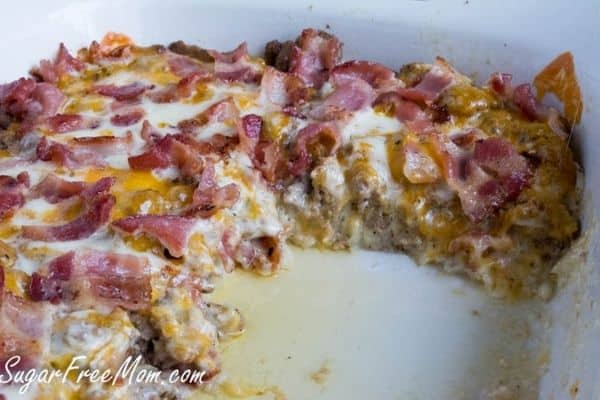 Image from sugarfreemom.com
This is the best keto bacon cauliflower recipe you will have.
Replace the coconut flour with almond flour if you want.
This dish is easy to make and is perfect for any holiday dinner.
This is such a crowd-pleaser recipe that will rock your party.
From start to finish it takes somewhat an hour and 10 minutes.
Net carbs: 3.7g, Fat: 34.4g, Protein: 26.9g
Recipe from sugarfreemom.com
5. MUSHROOM CHEESEBURGER CASSEROLE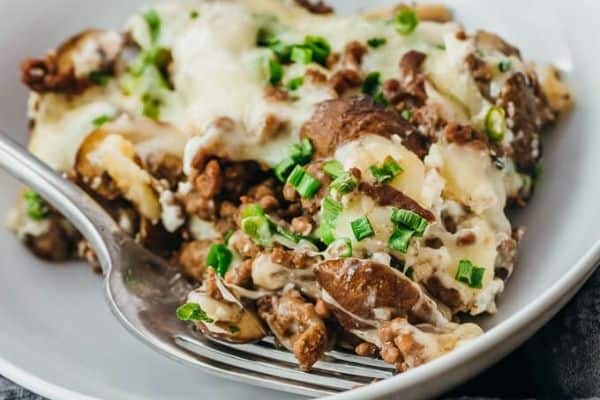 Image from savorytooth.com
This keto mushroom cheeseburger casserole is the perfect dish to make for your next family dinner.
It's easy, healthy, and delicious.
This is an easy keto mushroom cheeseburger casserole recipe that can be prepared and cooked in less than an hour!
Plus you can make it a day ahead of time so that all you have to do when it's time for dinner is pop it into the oven! If there are any leftovers they also freeze beautifully.
Net carbs: 6g, Fat: 35g, Protein: 45g
Recipe from savorytooth.com
6. INSTANT POT KETO CHEESEBURGER CASSEROLE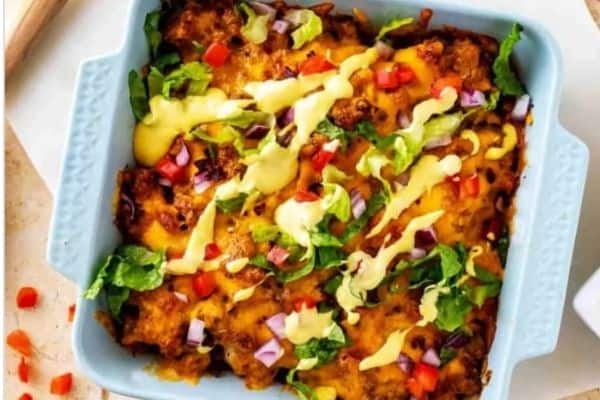 Image from kicking-carbs.com
If you're looking for a delicious keto casserole that will satisfy your taste buds and your stomach, look no further.
This easy-to-make keto cheeseburger casserole is the perfect meal when you want something hearty but don't have time to cook!
With ingredients like mustard, pickle, mayonnaise, and cream cheese, this recipe tastes way too delicious.
This recipe is quick and simple to whip up in the Instant Pot.
Net carbs: 6g, Fat: 44g, Protein: 28g
Recipe from kicking-carbs.com
7. EGG-FREE BACON HAMBURGER CASSEROLE FOR KETO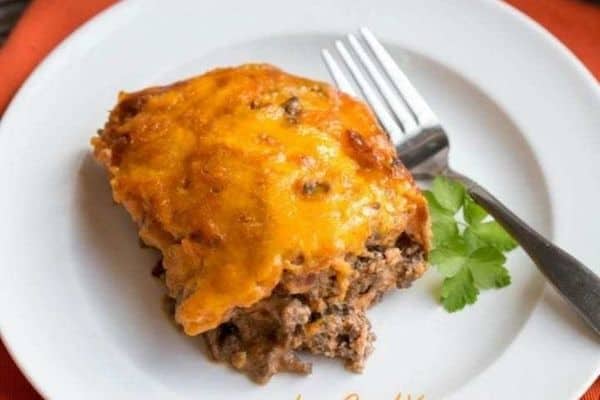 Image from lowcarbyum.com
A tasty low-carb dish that is perfect for those following a keto diet.
The best part about keto is how easy it is to cook a keto-friendly meal when bacon and hamburger are involved.
This dish has everything from ground beef to cheese to bacon–all things that are absolutely keto-approved!
Start by cooking your ground beef with onion until browned before adding garlic and spices like salt, pepper, mustard powder, thyme leaves, and chili flakes. You can also add any other spices you might want to use!
Net carbs: 4g, Fat: 49g, Protein: 29g
Recipe from lowcarbyum.com
8. BASIC BACON CHEESEBURGER CASSEROLE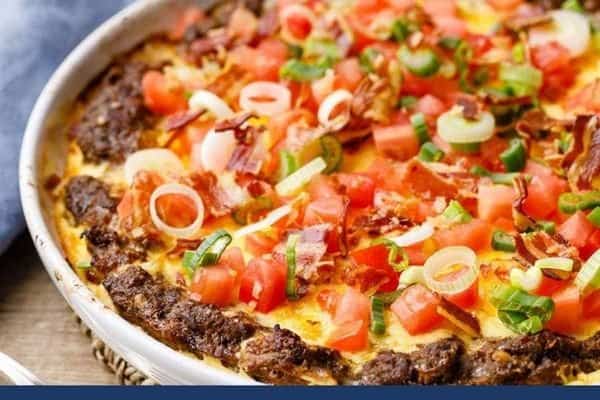 Image from ketopots.com
This is a ground beef keto cheeseburger casserole recipe that will make you drool.
It's just like a hamburger, but better!
The ground beef makes this dish really hearty and satisfying.
This is one of my favorite recipes to cook when I want something easy and delicious!
Net carbs: 3.8g, Fat: 23g, Protein: 25.8g
Recipe from ketopots.com
9. CROCKPOT BACON CHEESEBURGER CASSEROLE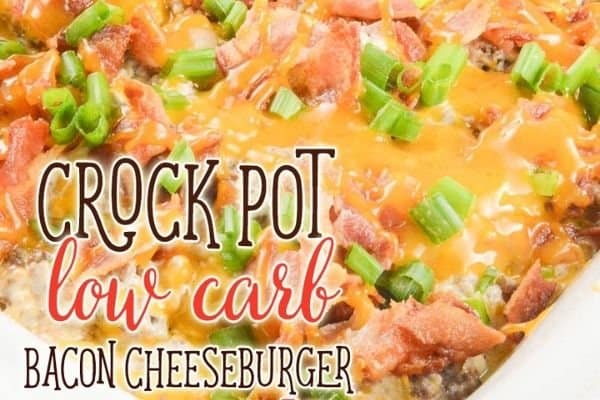 Image from recipesthatcrock.com
This may be the most decadent recipe you'll ever come across.
I mean, it's bacon cheeseburger in a casserole form that can simmer away on your counter all day while you're at work or school.
The best part is that when dinner time rolls around, the Crockpot will do all of the hard work for you!
Net carbs: 1g, Fat: 48g, Protein: 40g
Recipe from recipesthatcrock.com
10. KETO CHEESEBURGER SOUP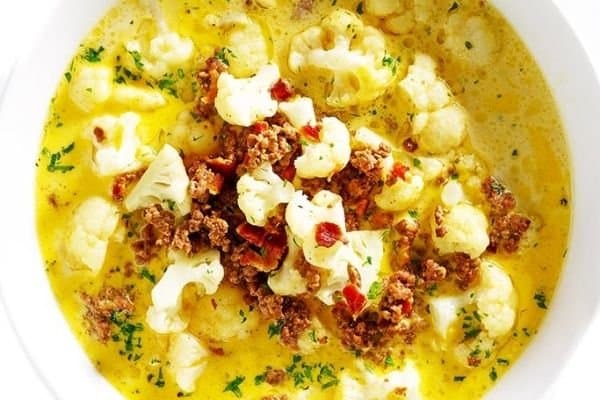 Image from wholesomeyum.com
The cold weather is here and it's time to eat.
This keto cheeseburger soup will warm you up from the inside out with a rich, hearty flavor that can't be beaten!
This Keto Cheeseburger Soup recipe makes it easy to follow the keto diet because you can have your burger and eat it too!
The soup has all the classic flavors of a cheeseburger without a bun.
It's perfect for those times when you are craving junk food but still want to stay on track with your health goals.
Ready in 20 minutes, this soup couldn't be easier or more delicious!
Net carbs: 5g, Fat: 25g, Protein: 24g
Recipe from wholesomeyum.com
My Take on Keto Cheeseburger Casserole
The keto diet is a low-carbohydrate, high-fat way of eating.
One of the popular dishes among keto dieters is these cheeseburger casseroles.
These easy dishes can be made for any family size and fed with vegetables or salad as a side dish. It's also naturally gluten-free and sugar-free.
It's a great way to get your burger fixed while still sticking with the principles of ketosis.
With basic ingredients like ground beef, bacon, cheese, and vegetables like onion or mushrooms, these keto meals are always delicious.
Related Casserole Recipes
Keto Cheeseburger Casserole Recipes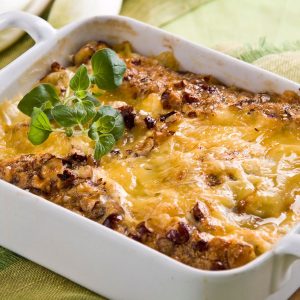 10 Easy Keto Cheeseburger Casseroles ever for a Dinner
The cheeseburger casseroles are so fulfilling and rich in taste. Try out the keto cheeseburger casseroles for a hearty meal that allows staying in ketosis.
Instructions
Choose the cheeseburger casserole recipe you want to make.

Collect the ingredients and follow the instructions.

Make the heart cheeseburger meal.
Notes