Death.
By Banana Bread.
This is not a sentence I will write lightly.
The creamy, sweet flavor of this keto bread + banana extract combination might have you reaching for another slice before it even finishes baking!
These keto banana bread recipes are perfect for any ketogenic dieter out there who loves the taste of bread without the carbs!
Give one or more of these recipes a try and you will love it!
KETO BANANA BREAD RECIPES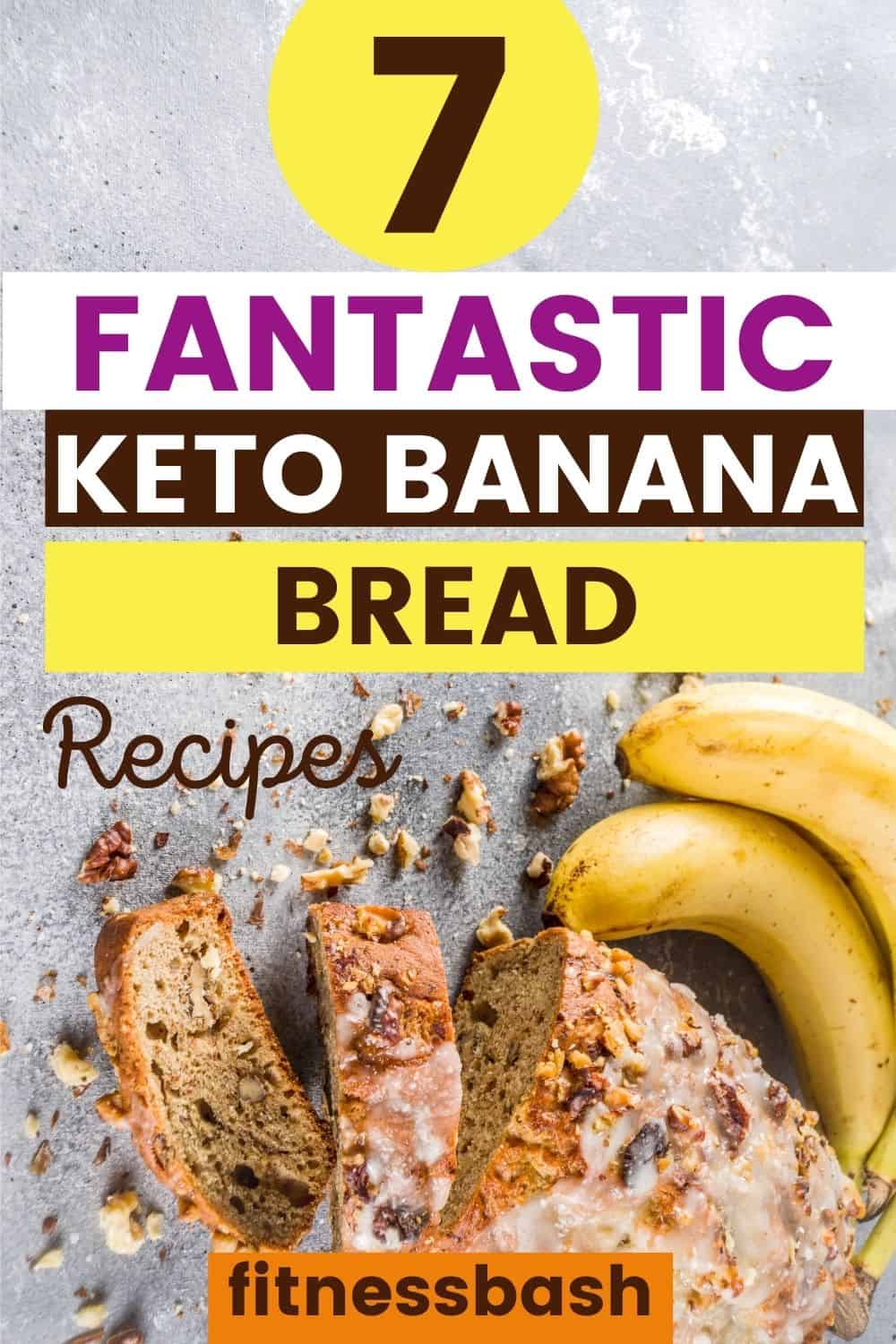 Bread is the most versatile and eaten food in the world, but it's also one of the simplest to make.
A mouth-watering keto version of banana bread that is low in carbohydrates and packed full of nutrients. This recipe will make your family members happy, too!
These recipes for banana bread will take you just minutes to get into the oven and will leave your home smelling absolutely delicious.
It's perfect with coffee or tea in the morning, or as a quick snack when you're on the go!
Are bananas Ok on a keto diet?
No. They are not.
Bananas though are filled with healthy amounts of fats and nutrients but a single banana contains a whopping amount of 31g of carbs.
So it is completely a no-no for a keto diet.
So, how are these banana bread made for the keto diet?
It uses a banana extract. That gives the banana flavor without adding the actual carbs.
That is how to enjoy banana bread on a keto.
Check out:
8 FANTASTIC KETO BANANA BREAD RECIPES
1. ALMOND FLOUR KETO BANANA BREAD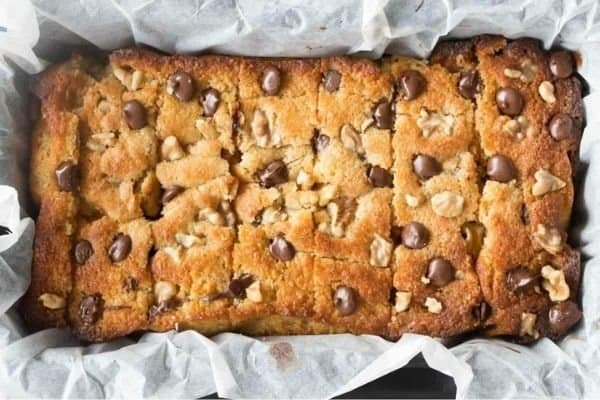 Image from thebigmansworld.com
It's time for me to make some low-carb banana bread!
This a low-carb, sugar-free keto bread recipe that uses banana extract to make this classic bread.
It is moist and tender and tastes like any other traditional banana bread.
This banana bread will take only 5 minutes of preparation time and an hour to bake it.
Net carbs: 5g, Fat: 24g, Protein: 6g
Recipe from thebigmansworld.com
2. BANANA BREAD RECIPE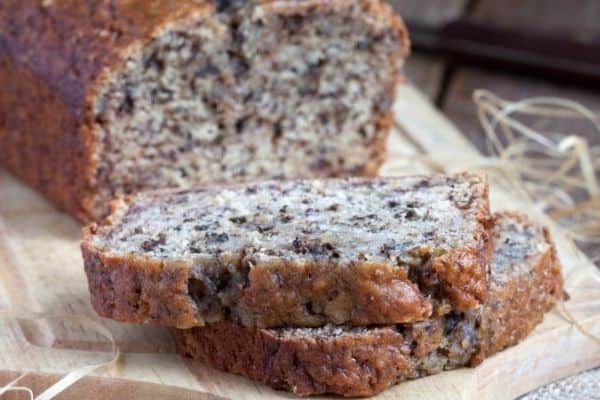 Image from delicrunch.com
The easy and healthy bread recipe made with banana extract is suitable for a keto diet.
This almond flour banana bread recipe is a low-carb bread that would take an hour and 10 minutes to bake it completely, serving to 12.
You can add blueberry, choco chips, or zucchini to this classic recipe.
Net carbs: 4.1g, Fat: 14.3g, Protein: 5.7g
Recipe from delicrunch.com
3. KETO BANANA BREAD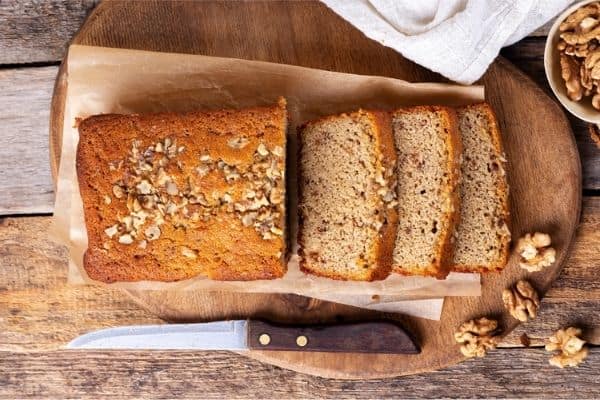 Image from imhungryforthat.com
This is an incredibly moist and buttery keto bread recipe.
The recipe will have all the banana flavor for the banana extract just without the carbs.
You can never go wrong with bread- unless it's too dry or crumbly.
A perfect low-carb banana bread that has a little bit of sweetness to balance out the savory taste of the toast!
This is a sugar-free recipe and you can turn it into keto bread muffins too.
Net carbs: 1.75g, Fat: 21.5g, Protein: 5.6g
Recipe from imhungryforthat.com
4. KETO BANANA MUFFIN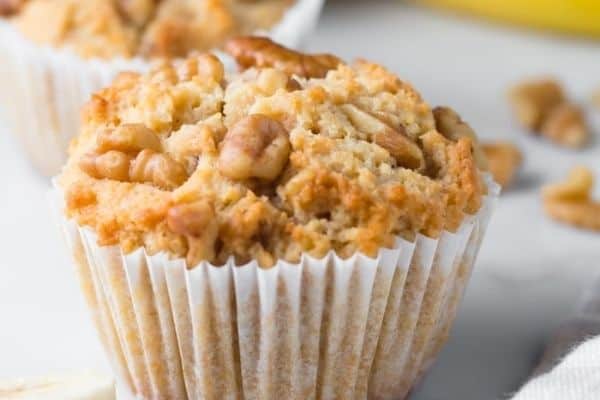 Image from sugarlesscrystals.com
The best thing about these keto banana muffins is that they are so easy to make.
They come together in under 35 minutes, including baking time!
Get your coconut flour, almond flour, fruit monk, and walnuts to enjoy a delicious breakfast or snack.
A low-carb muffin recipe with almond flour and of course banana extract, to cut off the carbs.
The walnuts and choco chips add so much flavor to them.
Net carbs: 2.5g, Fat: 19.2g, Protein: 6.1g
Recipe from sugarlesscrystals.com
5. EASY KETO BANANA BLUEBERRY BREAD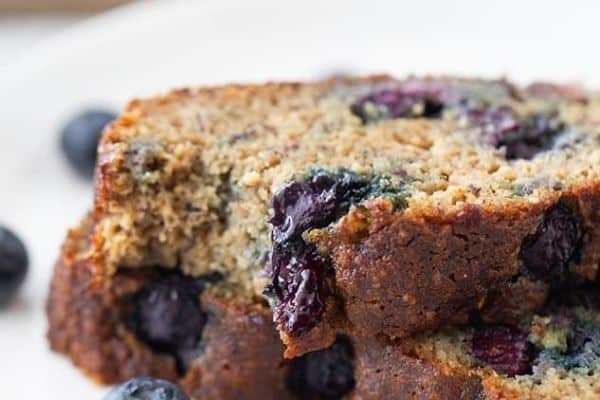 Image from lifemadesweeter.com
Since it uses real ripe bananas so carb content is automatically on the higher end.
But you can surely eat one serving in a month to taste this savory blueberry banana bread.
It's a great way to start the morning or enjoy it as an afternoon snack.
It takes 50 minutes from start to finish.
All you need are eggs, almond butter, almond flour, vanilla extract, coconut sugar, baking powder, and 2 ripe bananas!
Add in some fresh blueberries!
Net carbs: 9g, Fat: 12g, Protein: 6g
Recipe from lifemadesweeter.com
6. NUT-FREE KETO BANANA MUFFINS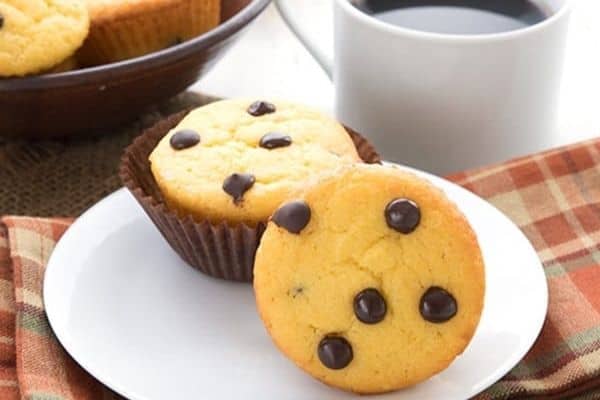 Image from alldayidreamaboutfood.com
This recipe is for moist, delicious, and fluffy banana bread that is also gluten-free!
You can use swerve sweeteners or substitute them with other keto sweeteners to keep this recipe on track with your keto diet.
This is the perfect nut-free, low-carb breakfast option.
I love the dark choco chips used here.
Net carbs: 2.5g, Fat: 10.3g, Protein: 6g
Recipe from alldayidreamaboutfood.com
7. KETO CHOCOLATE BANANA BREAD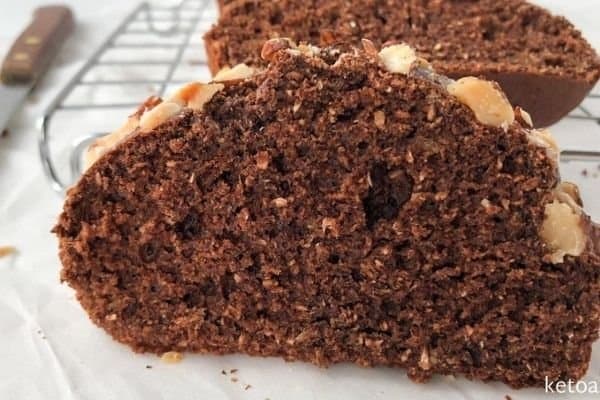 Image from ketoasap.com
Keto chocolate banana bread is a delicious recipe that you can make in an hour.
It's perfect for the keto diet because it has no sugar and is low-carb. But don't worry, this recipe isn't lacking any flavor!
A sugar-free banana chocolate bread made with almond and coconut flour, almond milk, cocoa powder, and a flaxseed meal.
Net carbs: 3g, Fat: 10g, Protein: 4g
Recipe from ketoasap.com
8. CHEESECAKE KETO BANANA BREAD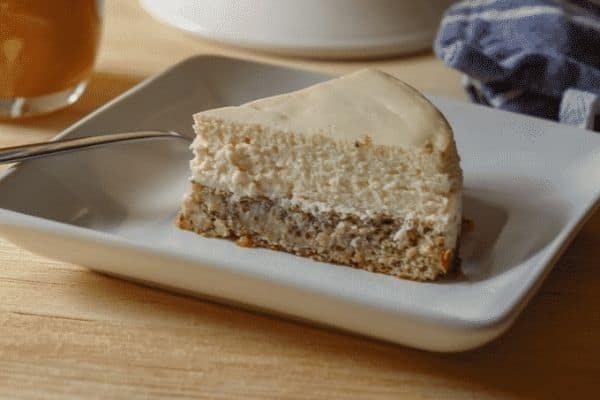 Image from thismomsmenu.com
Cheesecake Keto Banana Bread is a recipe for an easy-to-make keto-friendly bread made with almond flour and the addition of cream cheese.
The cheesecake gives this banana bread a moist texture while keeping it low carb.
It's also gluten-free, grain-free, sugar-free, and dairy-free.
Enjoy your favorite morning or dessert snack without any guilt or worry about carbs!
Net Carbs: 4g, Fat: 24g, Protein: 5g
Recipe from thismomsmenu.com
My Take on Keto Banana Bread
This keto banana bread is a great way to enjoy your favorite sweet treat without all of the carbs.
The best keto breakfast idea is to get some low-carb desserts.
The double chocolate banana extract pieces of bread are just ideal for me.
You will surely love it too.
The best of low-carb, gluten-free, and sugar-free keto banana bread recipes.
Surely check 9 Keto Bread Recipes for a Healthy Breakfast.
Related Keto Breakfast Bread Recipes
Keto Banana Bread Recipes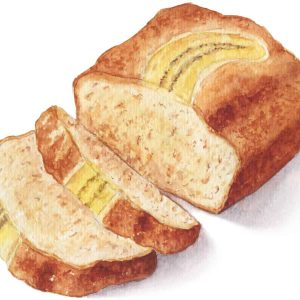 8 Best Keto Banana Bread Recipes You'll Ever Eat
The best keto banana bread recipes. With banana extract, make these low-carb banana bread.
Keto bread recipes will help you stay on track while enjoying this delicious comfort food.
From classic to chocolate chip, there's a recipe here for everyone!
Instructions
Choose your favorite breakfast banana bread recipe.

Collect the ingredients and follow the instructions.

Make the best banana bread.
Notes