Craving something savory and delicious, but don't want to sabotage your keto diet?
These keto taco casserole recipes are the perfect dish to make!
Packed with all of the flavors of a classic taco, without the carbs, this dish will be sure to please everyone at the table.
With a secret ingredient like cheddar cheese, it even tastes better.
These keto taco casseroles can easily be made ahead of time, and then popped into the oven when needed.
So go ahead and give it a try – your taste buds won't be disappointed!
KETO TACO CASSEROLE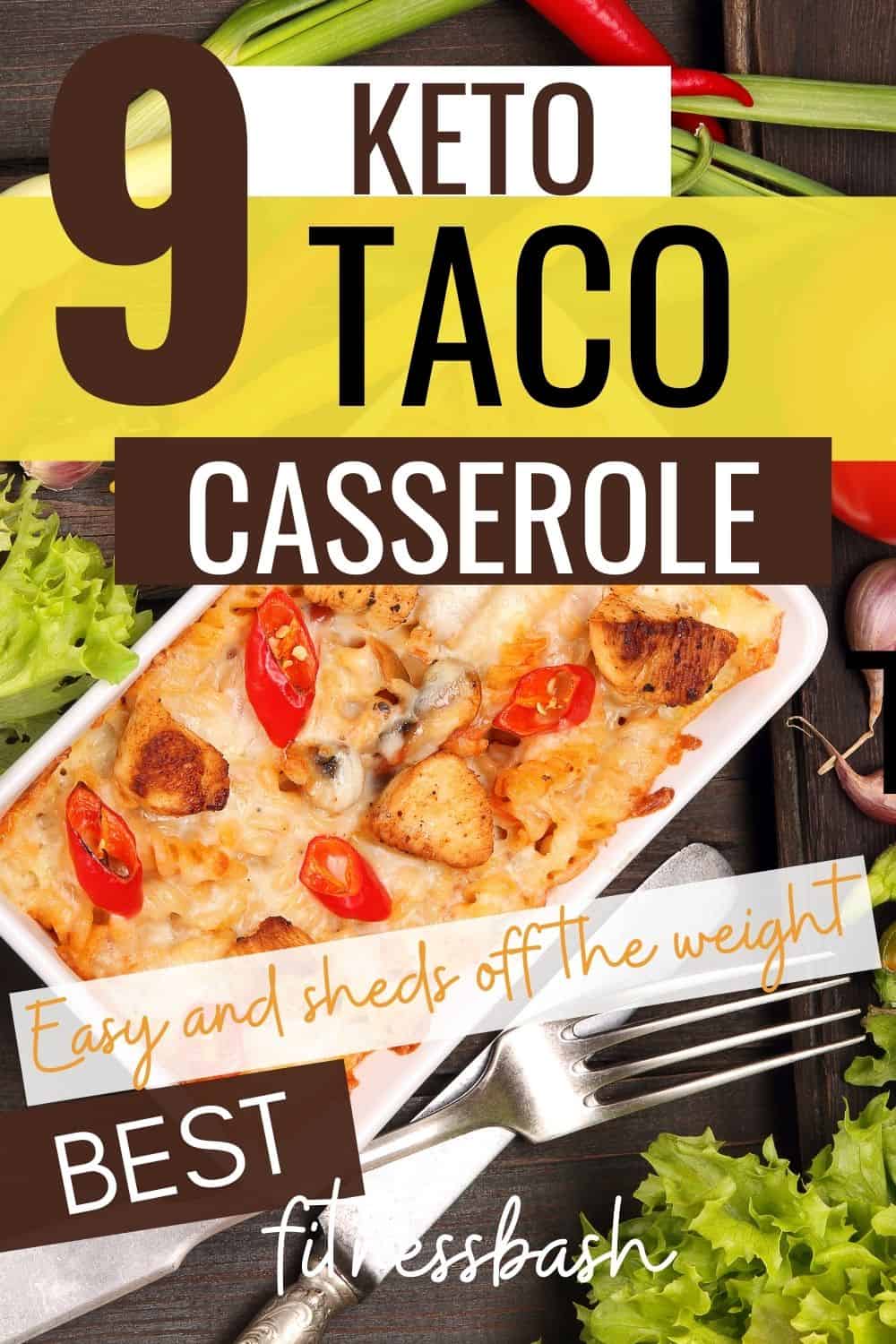 Low-carb, cheesy, delicious, and meaty meals.
Keto taco casserole is a delicious and easy-make low-carb dish.
The casserole is made with ground beef, cheese, tomatoes, and spices, and is sure to be a hit with the whole family.
If you are searching for Mexican food that is low-carb, then keto taco casserole is the answer.
With sour cream, taco seasoning, and ground beef, it makes out an amazing dish.
Whether you eat the taco casserole with cauliflower rice or any low-carb tortillas, it will taste awesome.
Hold on, when we are talking about a taco, then how can we forget about delicious beef stews?
Here are the delicious taco casserole dishes with cream cheese, zucchini, or heavy creams.
Taco Casserole
Mexican Taco Casserole
Crock-Pot Taco Casserole
Casserole of Keto Taco with 5 Ingredients
Keto Soft Taco Casserole
Skillet Taco Casserole Recipes
Easy Casserole Recipe with Taco
Heavy Cream Keto Casserole Recipe
Mexican Taco Lasagna
9 Keto Taco Casserole Recipes
1. KETO TACO CASSEROLE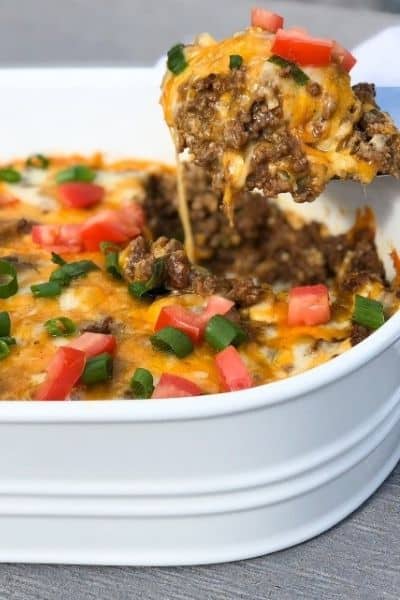 Image from curbingcarbs.com
It is a taco bake with ground beef, taco seasoning, eggs, and cheese.
A cheesy and amazing keto taco casserole for a family dinner.
This casserole will come out as a really good recipe.
Net carbs: 3g, Fat: 21g, Protein: 27g
Recipe from curbingcarbs.com
2. LOW-CARB MEXICAN TACO CASSEROLE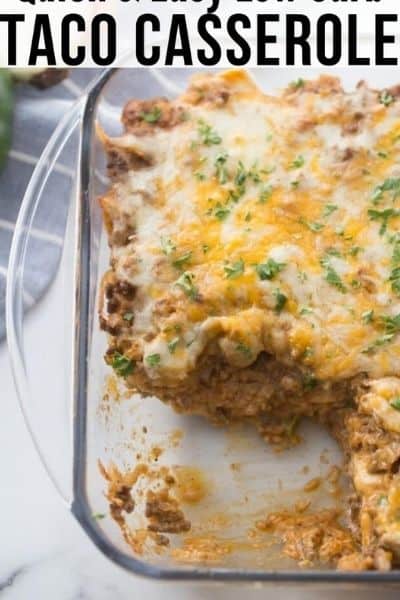 Image from kaseytrenum.com
The taco casserole is made with Jalapeno, sour creme, and avocados.
It's the perfect dish for a family dinner or when you have guests over.
This is an amazing dish for a keto diet or any low-carb lifestyle.
Here is a Keto Taco Seasoning recipe that goes awesome with this recipe.
Net carbs: 5g, Fat: 30g, Protein: 26g
Recipe from kaseytrenum.com
3. CROCK-POT TACO CASSEROLE RECIPE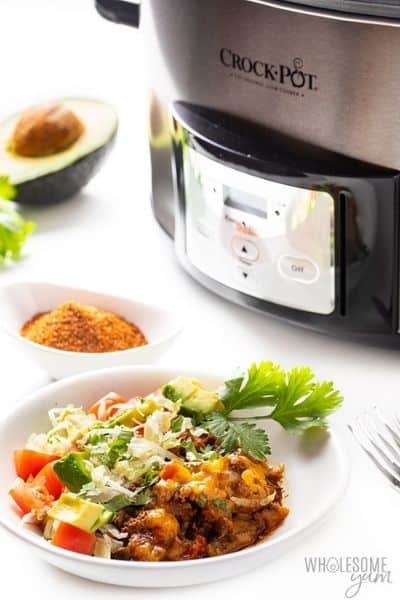 Image from wholesomeyum.com
The crockpot is a wonderful kitchen tool that can make cooking dinner for your family so much easier.
This taco casserole recipe will be perfect for a busy weeknight!
This is a crock-pot recipe but you can make this on a skillet too.
A recipe that you would make over and over for weekends and weekday lunches.
Net carbs: 4g, Fat: 43g, Protein: 48g
Recipe from wholesomeyum.com
4. TACO CASSEROLE RECIPE WITH 5 INGREDIENTS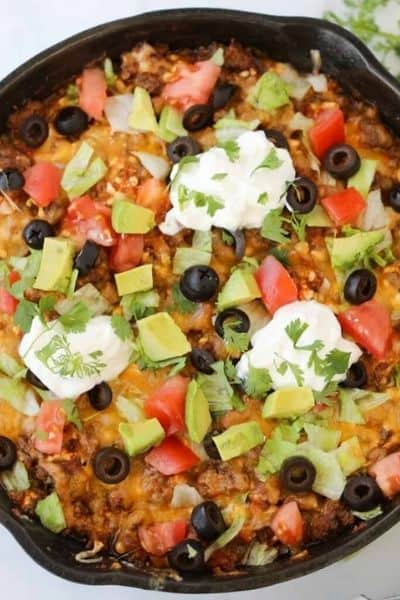 Image from wholelottayum.com
A taco casserole recipe with only 5 ingredients is one of the easiest ways to whip up a meal.
This dish can be served as an appetizer or even a main dish.
A low-carb, gluten-free, and sugar-free keto taco casserole recipe.
It turns out to be a Mexican lasagna with ground beef. All yum.
Net carbs: 8g, Fat: 36g, Protein: 55g
Recipe from wholelottayum.com
5. KETO SOFT TACO CASSEROLE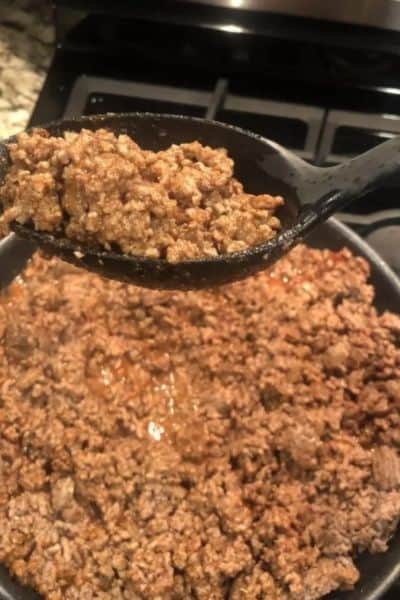 Image from oliviawyles.com
One of the easiest recipes to make.
Indulge guilt-free. This dish is also a great way to use up leftover meat and cheese since it's so versatile!
You can freeze up the cooked meal, and reheat it when you need it.
Net carbs: 6g, Fat: 18g, Protein: 22g
Recipe from oliviawyles.com
6. SKILLET KETO TACO CASSEROLE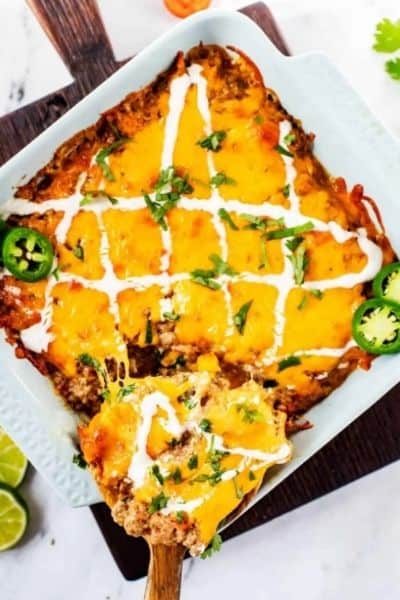 Image from kicking-carbs.com
This keto skillet taco casserole is a one-pan dish inspired by the popular Mexican dish, but with a keto twist.
This recipe is perfect for meal prep or to serve at your next party.
A recipe that never fails you to delight.
A taco recipe to eat with tortilla chips too.
Net carbs: 5g, Fat: 15g, Protein: 19g
Recipe from kicking-carbs.com
7. EASY KETO TACO CASSEROLE RECIPE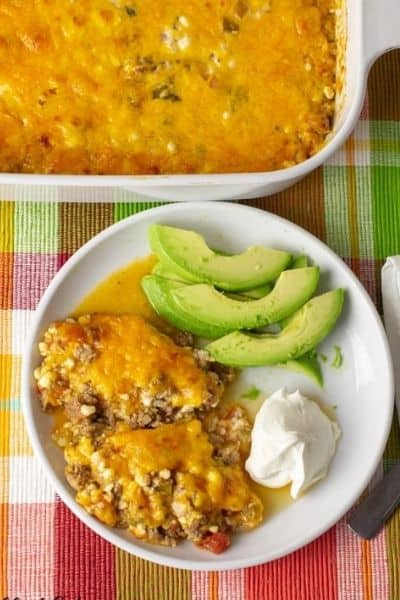 Image from joyfilledeats.com
This recipe is so easy to make and the best part is that it only has 5 grams of carbs.
It's a quick and flavorful meal perfect for anyone who wants to stay on track with their diet.
A perfectly low-carb and high-protein dish.
You can make this recipe in a slow cooker or an instant pot.
To make it in a slow cooker, first cook the meat and drain the liquid.
Net carbs: 5g, Fat: 21g, Protein: 81g
Recipe from joyfilledeats.com
8. HEAVY CREAM TACO CASSEROLE FOR KETO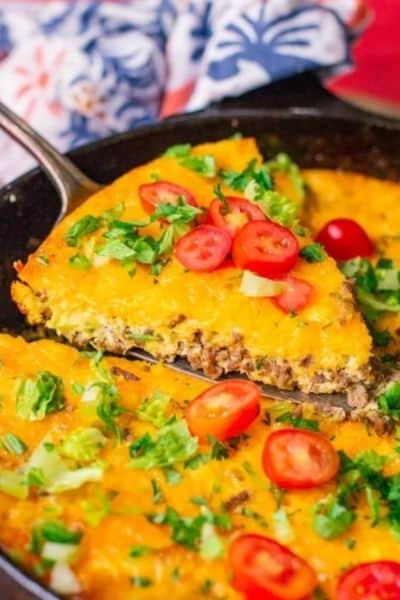 Image from buttertogetherkitchen.com
If you're looking for a new recipe to try, this Heavy Cream Taco Casserole will be perfect for you!
It's super simple to make and tastes delicious.
This dish is low-carb, high-fat, sugarless, and gluten-free so it's perfect for anyone who wants to follow a ketogenic diet.
Even non-keto people going to love this recipe.
Net carbs: 1g, Fat: 20g, Protein: 15g
Recipe from buttertogetherkitchen.com
9. KETO MEXICAN TACO LASAGNA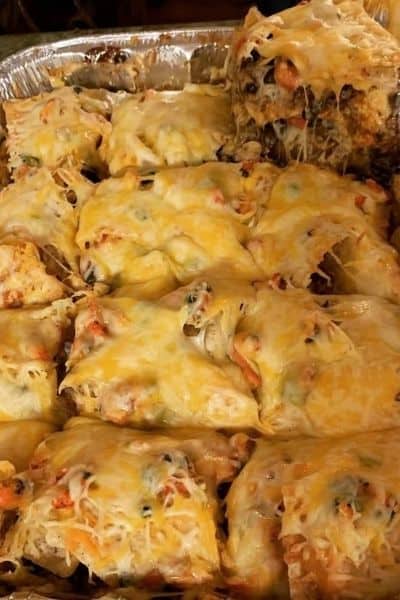 Image from theopenmagazines.com
A keto Mexican taco lasagna recipe is perfect for the whole family to enjoy.
This dish is low in carbs and high in nutrients, making it a great option for those who are looking to lose weight or maintain a healthy lifestyle.
Keto Mexican taco lasagna is delicious, healthy, and quick!
A fulfilling, and mouth-watering meaty meal.
Make this lasagna with beef or pork rinds.
Net carbs: 5g, Fat: 39g, Proetin: 28g
The recipe from theopenmagazines.com
My Take on Keto Taco Casserole Recipes
All the flavors of your favorite tacos in a healthy, easy-to-make meal that will delight and satisfy any appetite!
Rich flavor and is pretty high in nutrients.
Make it on a weekend. These taco casseroles are so creamy and fabulous that you will start making them on weekdays too.
Related Keto Taco Casseroles
Keto Taco Casseroles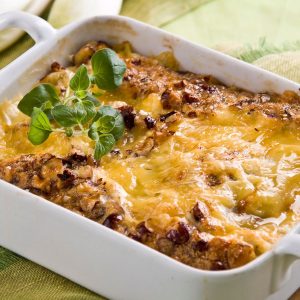 9 Keto Taco Casserole Recipes for a Healthy Lunch
These keto taco casseroles are delicious, creamy, easy weeknight meal that the whole family will love.
It's ready in just 30 minutes and perfect for satisfying those Mexican food cravings.
Plus, it's low carb and gluten free so it's perfect for those on a keto diet. Give this tasty casserole recipe a try tonight!
Instructions
Choose your favorite taco casserole recipe.

Collect the ingredients and follow the instructions.

Stay in ketosis with rich meals.
Notes