KETO DESSERT RECIPES 
What is the best way to lose weight? Diet and exercise, right?
That means no more sugar, carbs, or fats!
But the keto diet plan has healthy dessert recipes for weight loss too.
Here are 20 low-calorie keto desserts that are sure to satisfy your sweet tooth without sabotaging your diet.
Keto dessert recipes are low-carb and high-fat recipes that promise weight loss and an improved lifestyle. They are delicious and healthy.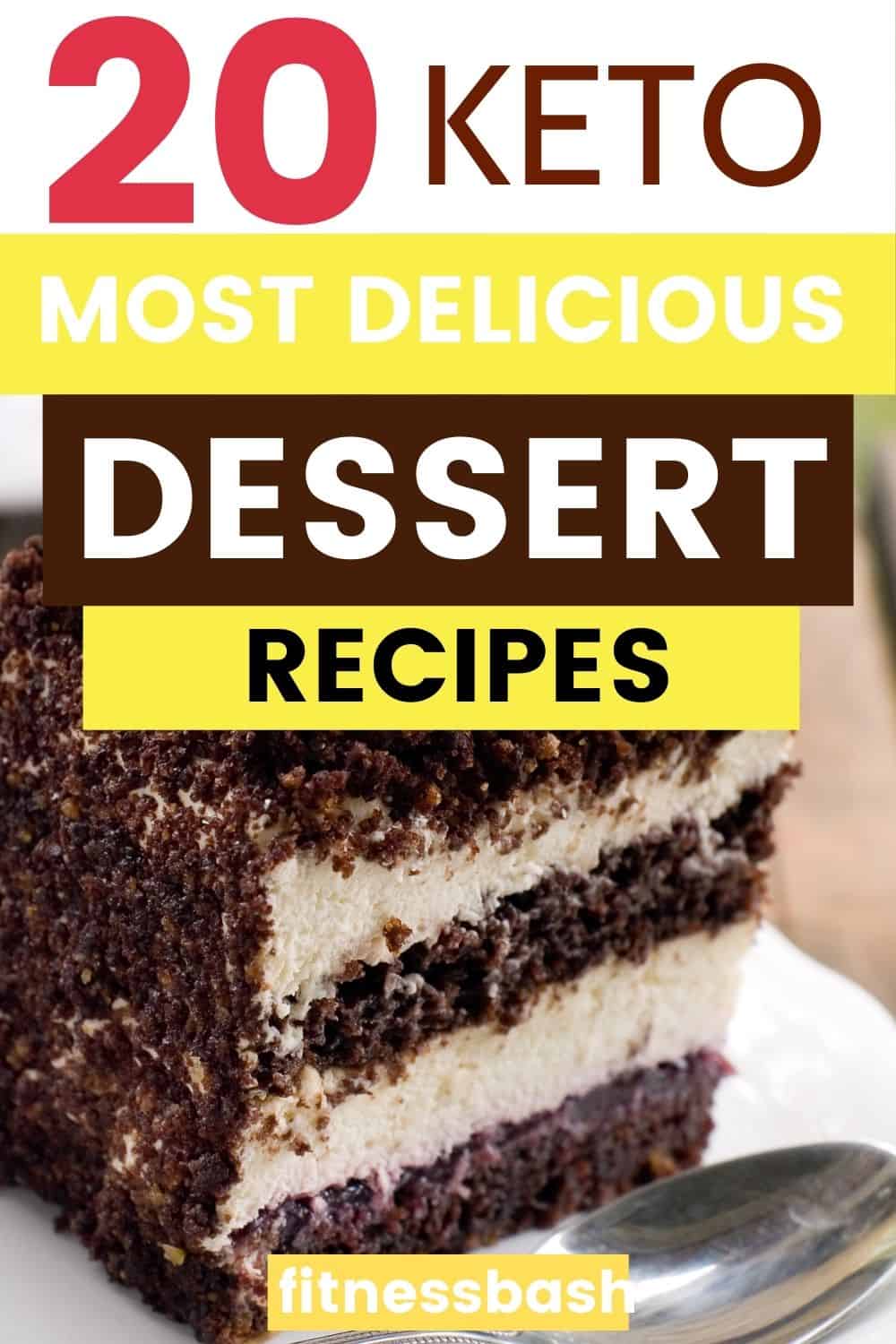 Let's be real: there is no need for desserts on a ketogenic diet.
You don't really crave them and if you do, you can easily make the dessert with low-carb ingredients or simply eat some berries.
But let's say you are having guests over or your kids want to bake something sweet – wouldn't it be helpful to have keto dessert recipes at hand?
That is why I gathered the 20 Best Keto Desserts! So go ahead, and indulge in one of these delicious treats!
The easy keto dessert recipes to make while on a ketogenic diet.
Can you lose weight by eating keto desserts and ketogenic treats?
Yes. With the choice of dairy-free milk products and keto-friendly ingredients such as cheesecake, raspberry, and chocolate, you can definitely be in ketosis.
Keto desserts allow us to lose weight effortlessly even without feeling that we are on a diet.
These are the keto desserts that actually taste good.
BENEFITS OF EATING KETO DESSERTS
Keto desserts are delicious.
They're a great way to satisfy your sweet tooth without the sugar crash.
You can make them in bulk and store them for later.
They don't have any refined sugar, making them much healthier than traditional desserts.
There are tons of keto dessert recipes out there that you can try!
The best part is that they taste just as good as regular desserts!
What can I eat for dessert on keto?
Chocolate peanut butter cookies
Keto chocolate mousse
Peppermint Patty
Raspberry almond cups
Maple and pecan protein bars
Cinnamon rolls
Blueberry muffins
Coconut crack bars
Cream cheese red velvet cookies
Cinnamon chaffless
No-bake dough cheesecake
Simple keto chocolate cake
Coconut macarons
Lemon bars
German Chocolate cake
Ding-dong cake
Fudge brownies
Peanut butter cup smoothies
Keto no-bake cookies
The easy keto dessert recipes to make while on a keto diet
 1. KETO DESSERT CHOCOLATE PEANUT BUTTER COOKIES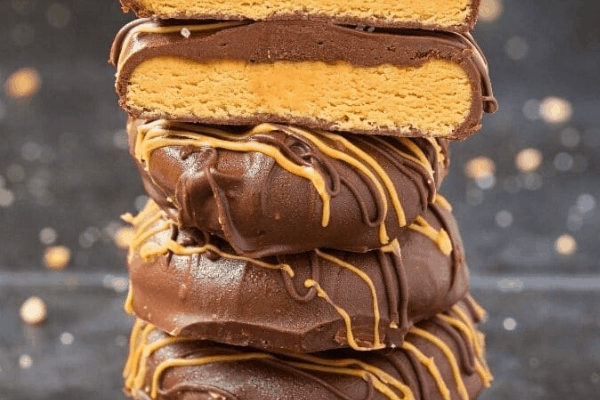 Can you make out from the image how yummy this keto-friendly dessert going to be?
These chocolate peanut butter cookies are a great ketogenic recipe to get your fix.
These cookies are so rich in flavor that no one will know they're actually healthy!
This takes just 4 ingredients and a huge advantage is this is a no-bake cookie plus it is sugarless.
Net carbs: 1g, Fat: 7g, Protein: 4g
Here is the recipe from https://thebigmansworld.com/4-ingredient-chocolate-peanut-butter-no-bake-cookies-keto-paleo-vegan/
2. KETO CHOCOLATE MOUSSE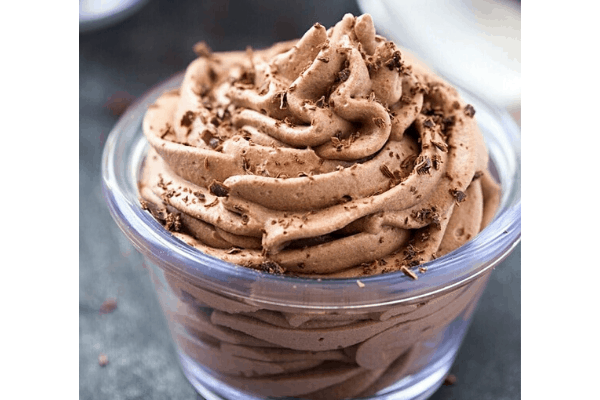 If you are on a ketogenic diet and craving something sweet, this chocolate mousse recipe will hit the spot.
It is rich, creamy, and satisfying!
The perfect dessert to satisfy your cravings without blowing your macros for the day.
Just make it once and you will recommend it to everyone around.
Net carbs: 3.3g, Fat: 17.7g, Protein: 2.4g
The recipe from https://www.galonamission.com/secret-ingredient-easy-chocolate-mousse/
3. DARK KETO CHOCOLATE PEPPERMINT PATTY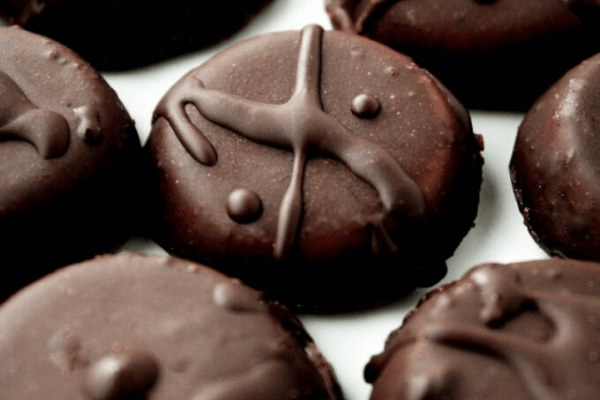 Chocolate peppermint patties are extremely easy to make on the ketogenic diet. 
They're made of coconut oil, dark chocolate chips (or cacao), shredded coconut, heavy cream or coconut milk, and vanilla extract for flavor!
These low-carb sweets contain only 0.3 gm of net carbs per serving.
Net carbs: 0.3g, Fat: 11.7g, Protein: 0.2g
Check out the recipe from https://realbalanced.com/recipe/dark-chocolate-peppermint-patty-fat-bombs/
4. KETO RASPBERRY ALMOND CUPS
These Keto Raspberry Almond Cups are sure to be a favorite!
These cups are made with almond butter and coconut oil.
They have the perfect amount of sweetness from the raspberry preserves and sweeteners.
If you're looking for an easy keto dessert idea, this is it!
Net carbs: 0.5g, Fat: 19g, Protein: 0.9g
Check the low-carb dessert recipe from https://blog.paleohacks.com/keto-pbj-cups/
5. MAPLE AND PECAN KETO PROTEIN BARS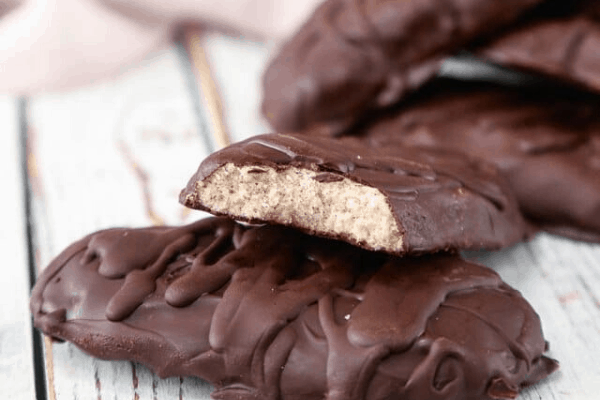 This is one of the keto-friendly desserts that you can carry wherever you want.
These bars are perfect for when you need a quick meal or snack on the go.
These protein bars are even fulfilling and nutritious enough to replace a meal and are a quick source of energy.
Net carbs: 4.3g, Fat: 28.8g, Protein: 16g
The recipe from https://ketodietapp.com/Blog/lchf/keto-maple-pecan-protein-bars
6. KETO CINNAMON ROLLS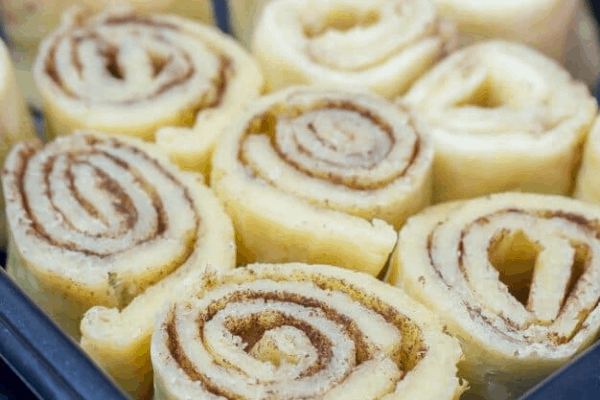 These fluffy, delicious rolls were made using coconut/almond flour instead of all-purpose flour!
This means that it's gluten-free and low-carb as well as grain-free and paleo-friendly.
Topped with an easy sugar-free icing that was made from cream cheese and almond milk for a decadent topping you'll love too!
This is a sweet cheesy dessert and of course keto-friendly.
If you are a cheese lover then you are gonna love this low-carb sweet recipe.
Total carbs: 4g, Fat: 25g, Protein: 16g
The keto treats from https://www.fatforweightloss.com.au/recipe/keto-cinnamon-rolls/
7. KETO BLUEBERRY MUFFINS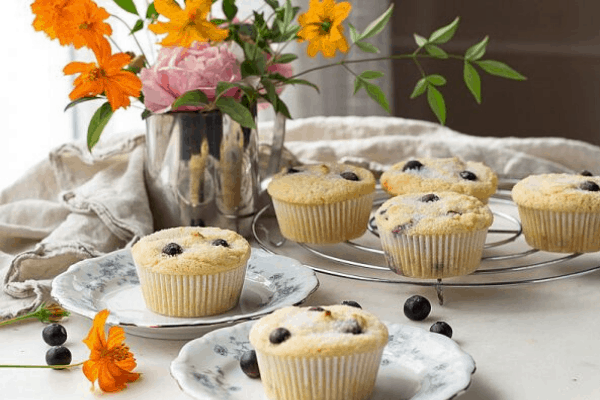 These blueberry muffins are perfect to enjoy with your morning coffee or as a midday snack.
They're keto-friendly too – no sugar or flour.
These are soft and fluffy keto muffins on the go keto dessert.
I found this recipe on peaceloveandlowcarb.com and since then it is one of my every-party sweet keto snacks. And people just love it.
Net carbs: 4g, Fat: 25g, Protein: 5g
Check out the super keto-friendly dessert from https://peaceloveandlowcarb.com/blueberry-muffins-low-carb-and-gluten-free/
8. KETO COCONUT CRACK BARS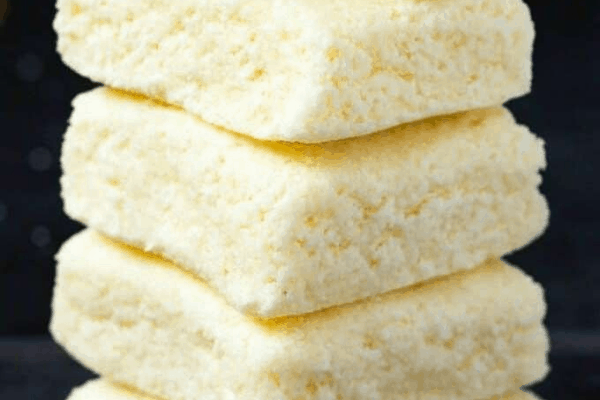 These Keto Coconut Crack Bars are the perfect after-dinner snack.
They're bursting with flavor and they don't have any sugar, gluten, or dairy!
These delicious keto coconut crack bars will satisfy your sweet tooth without derailing your diet.
You can whip them up in just a few minutes and you won't believe how easy they are to make!
Once again these are no-bake coconut crack bars that you will get addicted to.
This is made from just 3-ingredient and it is sugar-free and one of the easy keto desserts.
Total carbs: 2g, Fat: 11g, Protein: 2g
Recipe from https://thebigmansworld.com/3-ingredient-paleo-vegan-coconut-crack-bars-keto-sugar-free-no-bake/
9. KETO LEMON CHEESECAKE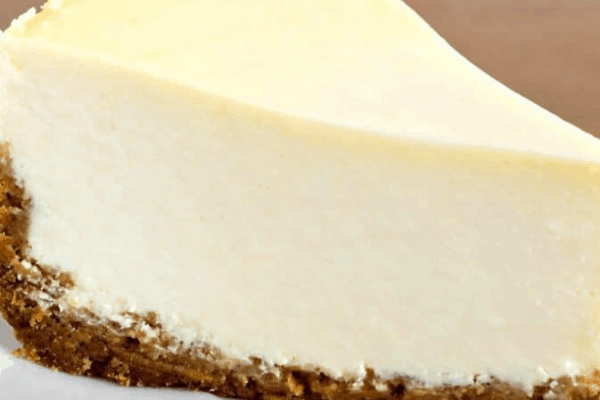 Cheesecake and low carb 🙂
Yes, here it is.
This lemon cheesecake recipe makes the perfect dessert for those following the keto lifestyle or anyone who loves lemony desserts!
This is a simple keto dessert recipe whose instructions need to be followed well.
The low-carb treat from https://thesugarfreediva.com/low-carb-sugar-free-lemon-cheesecake/
10. KETO CREAM CHEESE-FILLED RED VELVET COOKIES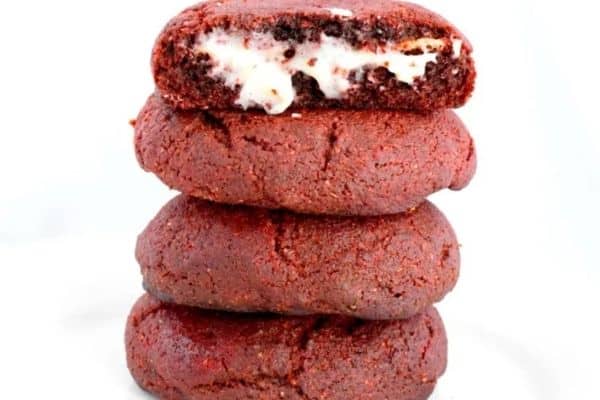 I love red velvet anything, but I especially love these keto cream cheese-filled red velvet cookies.
They're a little bit sweet and a lotta bit of deliciousness!
The cream cheese filling makes them extra special and keeps the texture moist and soft.
You can't go wrong with this easy recipe that is perfect for Valentine's Day or any day you want to treat yourself right!
Net carbs: 2.5g, Fat: 23.3g, Protein: 4.8g
From https://mouthwateringmotivation.com/2020/08/21/keto-cream-cheese-stuffed-red-velvet-cookies/
11. CINNAMON CHAFFLESS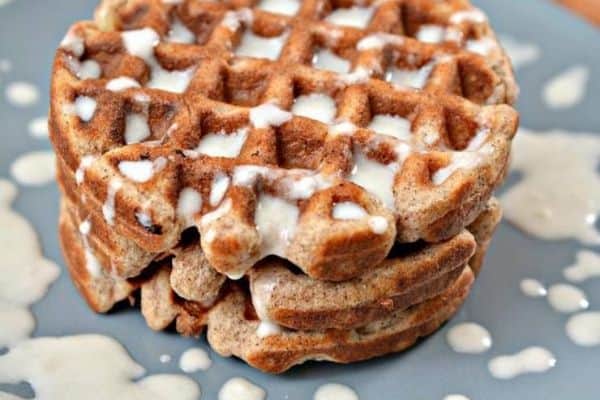 I love breakfast foods. I especially love breakfast foods that are keto-friendly.  
These cinnamon chaffless taste as if they came straight from the local diner!
They only take 15 mins to make.
Absolutely delicious with whipping cream.
Net carbs: 2g
From https://kimspireddiy.com/best-keto-chaffles-low-carb-cinnamon-roll-chaffle-idea-homemade-quick-easy-ketogenic-diet-recipe-keto-friendly-beginner-desserts-snacks-breakfa/
12. NO-BAKE DOUGH CHEESECAKE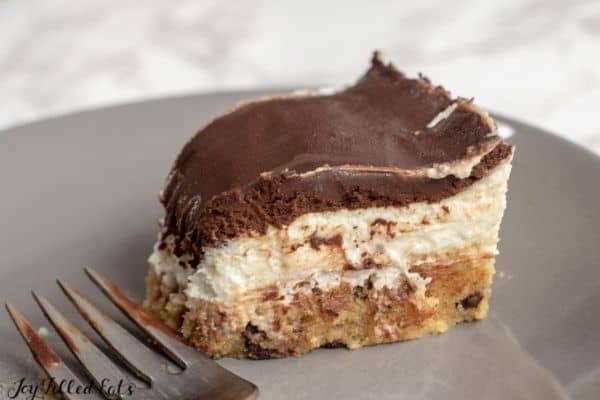 Cookie dough is one of the best flavors in the world. It's like eating a mouthful of chocolate chip cookie dough, but better because it doesn't have any sugar!
This no-bake keto cookie dough cheesecake has all the same delicious flavors as traditional cookie dough–but without any added sugars or fats.
The perfect treat for when you want something sweet!
Net carbs: 5g, Fat: 28g, Protein: 8g
From https://joyfilledeats.com/no-bake-cookie-dough-cheesecake/
13. KETO LEMON BARS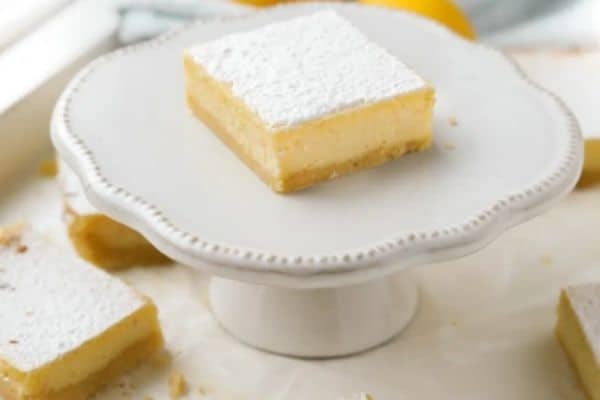 It is so refreshing and delicious.
Keto lemon bars are a delicious dessert that is low carb and high in fats.
They make the perfect treat for those on keto diets, like me!
I love to eat these when I am craving something sweet but don't want to break my diet.
Net carbs: 5g, Fat: 11g, Protein: 7g
From https://www.thedietchefs.com/keto-lemon-bars/
14. KETO GERMAN CHOCOLATE CAKE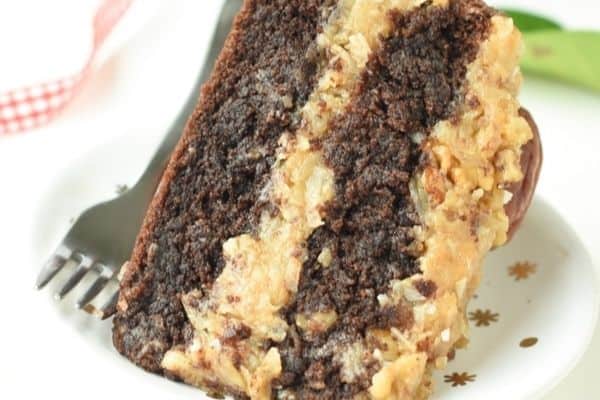 Moist dark chocolate cake, filled with coconut caramel, and crunchy pecans.
This is a delicious keto dessert that will remind you of all your favorite German chocolate cake flavors.
The coconut pecan caramels are so decadent and it's the perfect way to satisfy any sweet tooth!
Perfectly gluten-free, and dairy-free recipe.
Net carbs: 4.2g, Fat: 35.5g, Protein: 7g
From https://www.sweetashoney.co/keto-german-chocolate-cake/
Must try:
15. KETO COCONUT MACARONS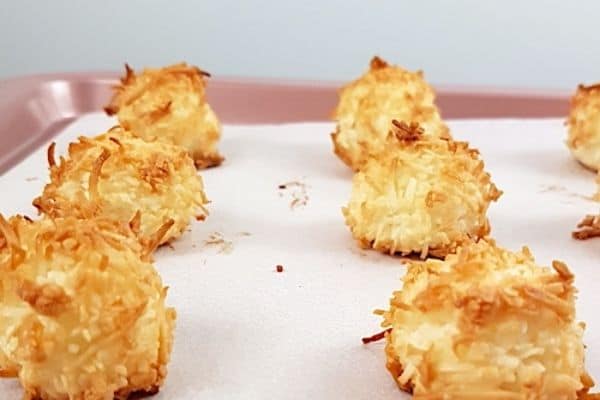 3-ingredient keto macarons with eggs, shredded coconut, and sweetener.
Macarons are a meringue-based pastry with a delightfully crispy exterior and chewy interior.
They can be filled with anything from ganache, buttercream, jam, or curd—the possibilities are endless!
But here it is made from only 3 ingredients.
Since they're naturally dairy-free and gluten-free, these little cookies are perfect for those on low-carb diets such as the ketogenic diet.
Net carbs: 0.6g, Fat: 2.7g, Protein: 0.8g
From https://ketomillenial.com/keto-coconut-macaroons/
16. SIMPLE KETO CHOCOLATE CAKE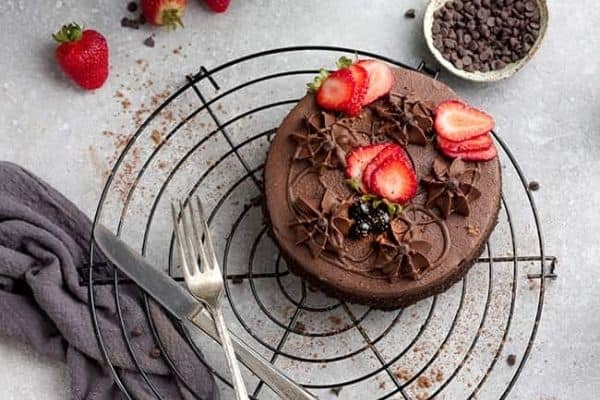 This is an intensely rich, moist, and slightly crumbed keto chocolate cake recipe.
This is a simple keto chocolate cake that you can make to celebrate the end of summer.
The ingredients are very basic and it doesn't take long to put together if you have all the ingredients on hand. Your family will love this delicious treat!
Perfect for a low-carb dessert or a birthday.
Net carbs: 8g, Fat: 31g, Protein: 6g
From https://lifemadesweeter.com/keto-chocolate-cake/
17. KETO DING DONG CAKE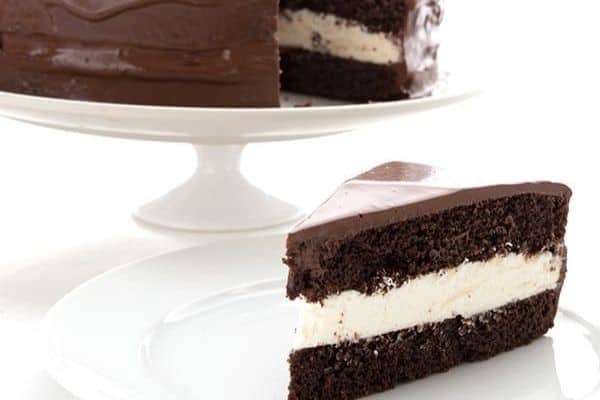 An extra delicious-looking keto chocolate cake.
A low-carb dessert that looks funky and easy to make.
Net carbs: 8.25g, Fat: 29.02, Protein: 8.46g
From https://alldayidreamaboutfood.com/low-carb-ding-dong-cake/
18. FUDGY LOW-CARB KETO BROWNIE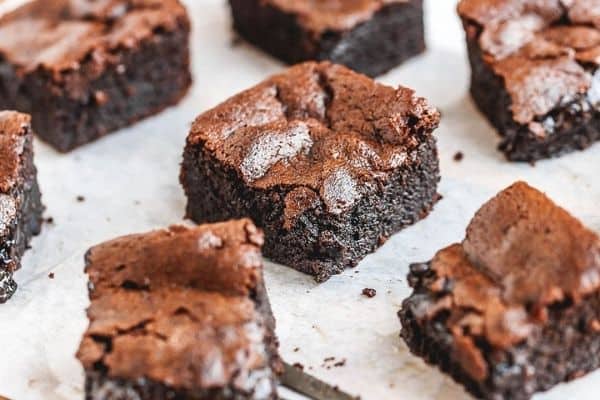 Can anybody go wrong with a low-carb chocolate brownie?
Fudgy low-carb keto brownies are gluten-free and easily adaptable to be sugar-free too.
Best of all these delicious treats are only 3.8g of carbs per serving! To make them even more amazing they take less than 10 minutes to prepare before popping them into the oven.
Once you try this easy ketogenic dessert you'll never want store-bought again!
Carbs: 3.84, Fat: 14.44g, Protein: 2.9g
From https://www.eatwell101.com/super-fudgy-low-carb-brownies
19. PEANUT BUTTER CUP SMOOTHIE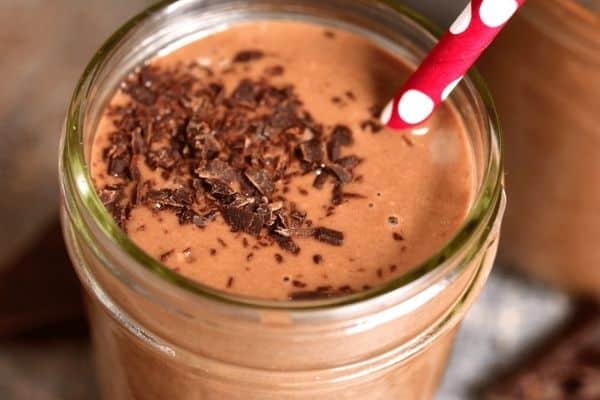 Do you know those peanut butter cups that you can't seem to stop eating?
Well, now you can have them in a healthier option. This keto peanut butter cup smoothie is incredibly easy and quick to make.
It takes only 5 minutes from start to finish!
The rich flavor of the chocolate will satisfy your sweet tooth without all the added sugar and carbs.
Net carbs: 6g, Fat: 42g, Protein: 9g
From https://castleinthemountains.com/keto-peanut-butter-cup-smoothie/
20. KETO NO-BAKE COOKIES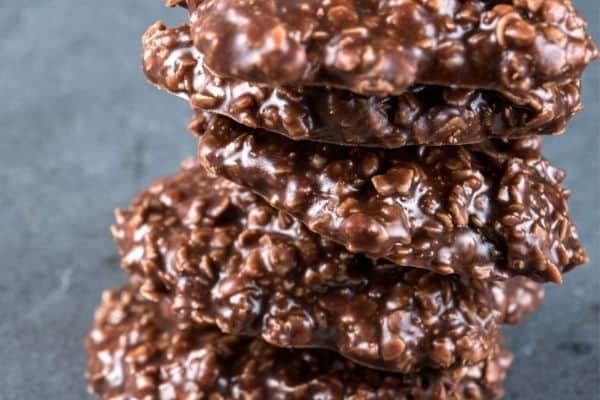 A crunchy, sweet, low-carb dessert that you can easily carry to places.
Perfect for a sweet low-carb snack. 
These no-bake keto cookies will satisfy your cravings without breaking your diet! The recipe is so easy that you can have a batch ready in just 10 minutes.
You'll need just four simple ingredients, and they're things you probably already have at home. They're perfect for an afternoon snack or as a healthy dessert to share with friends!
Net carbs: 0.4g, Fat: 16.g, Protein: 5g
From https://recommended.tips/keto-no-bake-cookies/
My Take on Keto Dessert Recipes
You can make keto desserts that taste as delicious as they look!
The weight loss desserts that will keep you on your toes!
If you're looking for the best keto dessert recipe, try the keto peanut butter cookies. It's creamy and chocolatey, so it'll satisfy your sweet tooth without the carbs that usually come with desserts!
You can check 17 Keto Thanksgiving recipes to find more keto dessert recipes there.
The keto-friendly desserts and low-carb sweets will keep off your sweet cravings.
Love chocolate?
Here are the latest Keto Chocolate Recipes:
Related Keto Dessert Recipes Ideas:
Keto Dessert Recipes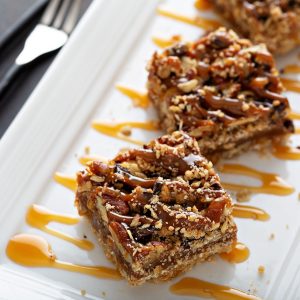 20 Best Keto Dessert Recipes for the Sweet Cravings
These 20 delicious keto dessert recipes will help you stay on track while satisfying your sweet tooth.
From cakes and cookies to ice cream and brownies, there's something for everyone here.
So get ready to indulge in some serious sugar-free goodness!
Instructions
Choose the best keto desserts you want to make.

Collect the ingredients and make a dessert that will let you be in ketosis.

Enjoy the dairy-free keto dessert recipe.
Notes