KETO CROCKPOT RECIPES
The keto diet is a high-fat, low-carb diet.
Keto crockpot recipes are the perfect thing for anyone who wants to keep it simple, without sacrificing flavor.
These delicious and easy keto dishes will cut off the carbs while keeping up with all the fantastic flavors.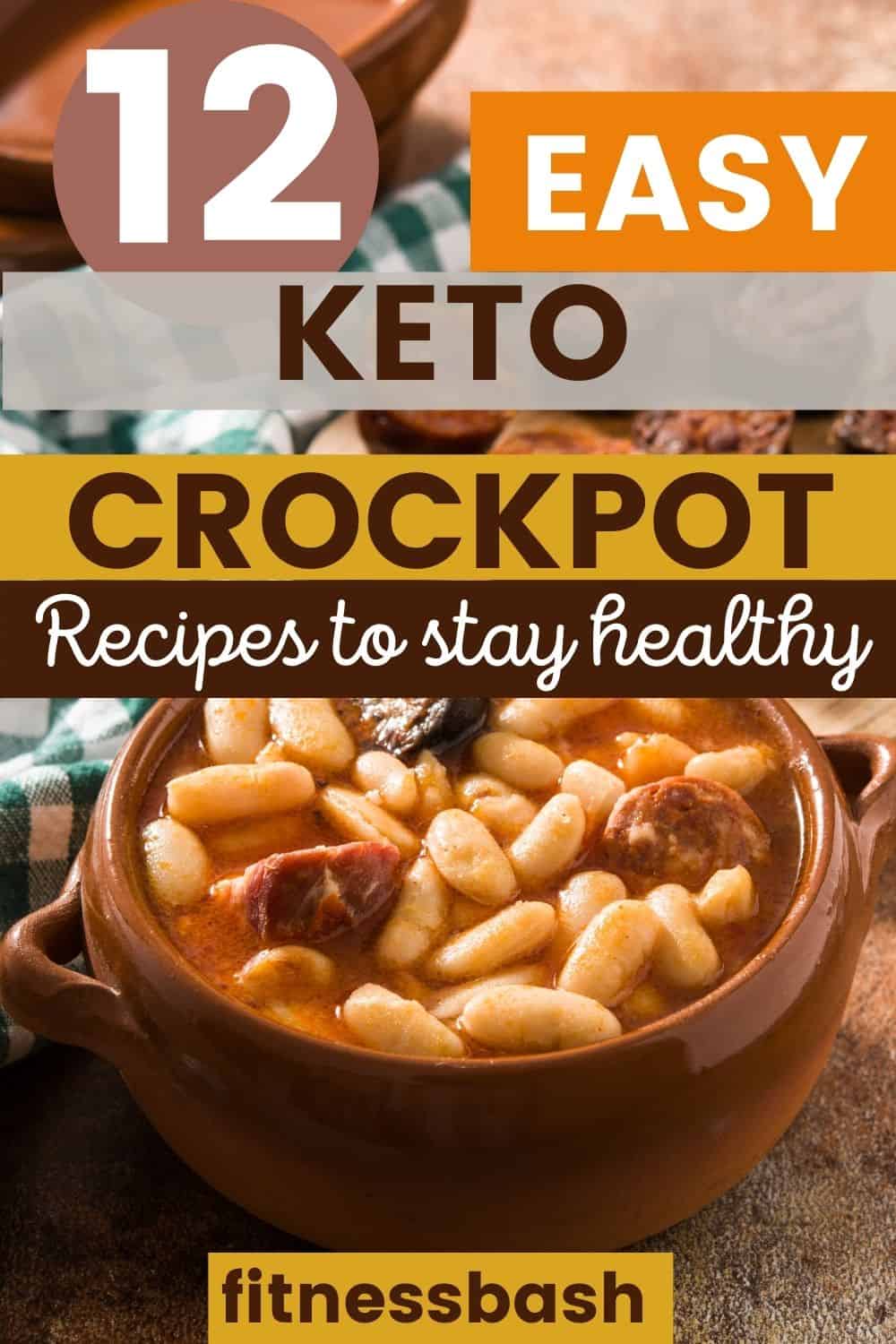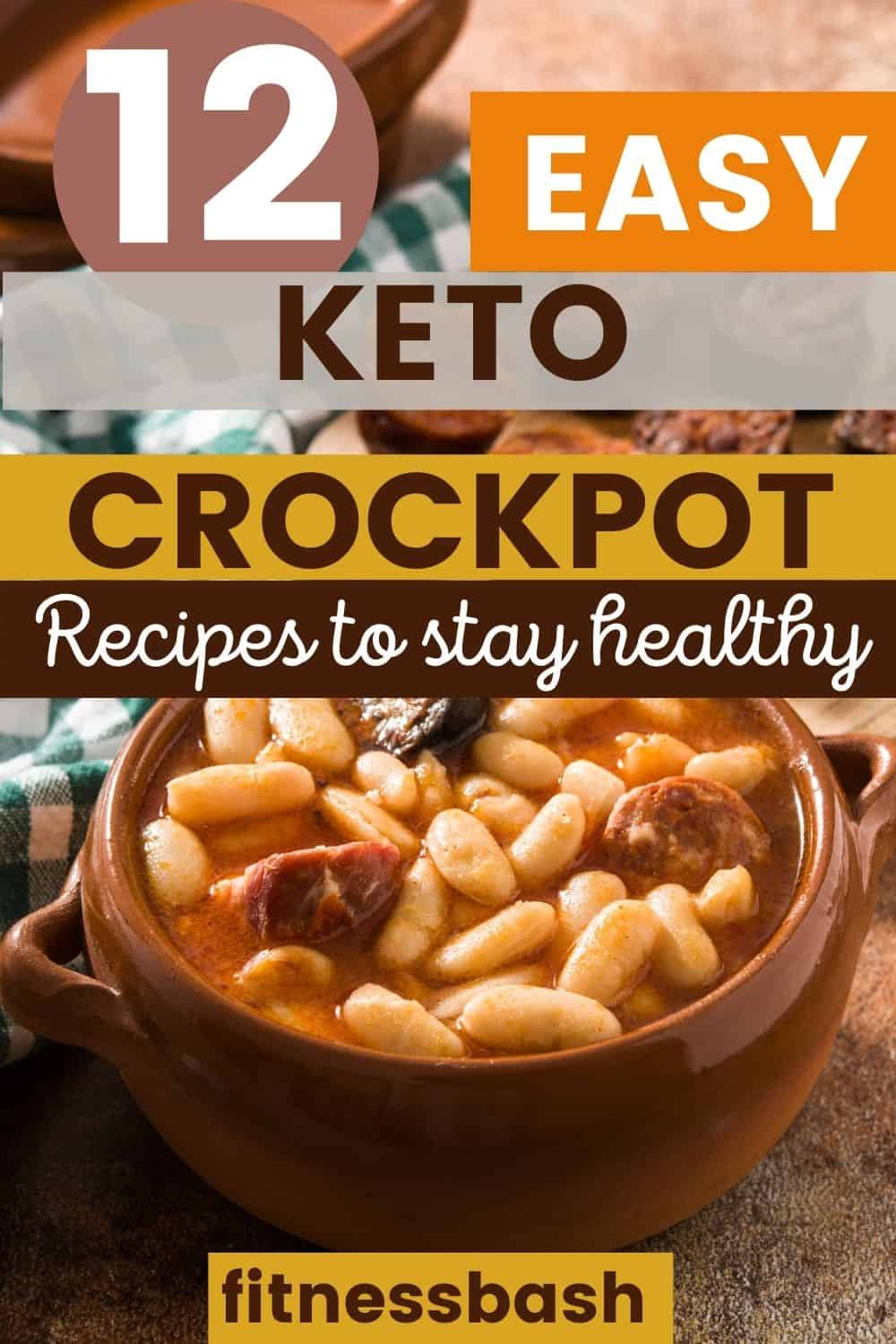 [lwptoc]
Crockpot recipes are an easy way to make dinners.
Simply dump the ingredients and keep them low. When you are back home it feels like someone has cooked an awesome dinner ready for you.
What is more interesting is, that there are ample keto crockpot recipes to be made every day.
These amazing slow cooker recipes are low-carb and delicious.
Keto crockpot recipes are perfect for those who want to cook amazing meals but don't have the time to do so.
Maybe you're new to keto and don't know where to start or you are tired of all the complex recipes that require a bunch of different ingredients.
If you want an easy solution for easy meals, try using your crockpot!
These nine recipes are great ideas for satisfying and healthy keto meals.
Keto Crockpot recipes are the best way to cook for your family. The keto diet is becoming more and more popular as people try to find ways to eat healthily without sacrificing flavor.
Eating a keto diet means that you will be eating whole foods, no processed sugars or carbs which can lead to weight gain.
Adapt to the new lifestyle changes following these ketogenic diet recipes.
My 12 Favorite Keto Crockpot Recipes
1. LOW-CARB CHILLI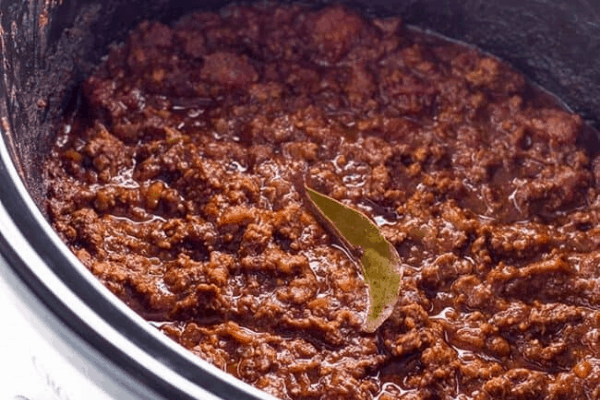 Image and Recipe by wholesomeyum.com
This is an easy dish to make which takes 15 minutes of preparation and almost 8 hours of slow cooking.
This keto crockpot recipe with ground beef is a low-carb recipe that you can make in an instant pot too.
Check out:
12 Keto Chili Recipes that you will love to make!
17 Ground Beef Recipes to make in a Crockpot
Main Ingredients: Ground Beef, onion, garlic, tomato, Worcestershire sauce, green chilies, oregano, and bay leaf.
Per Serving:
Net carbs: 7g
Fat: 18g
Protein: 23g
The keto crockpot recipe from wholesomeyum.com
2. PORK ROAST SLOW COOKER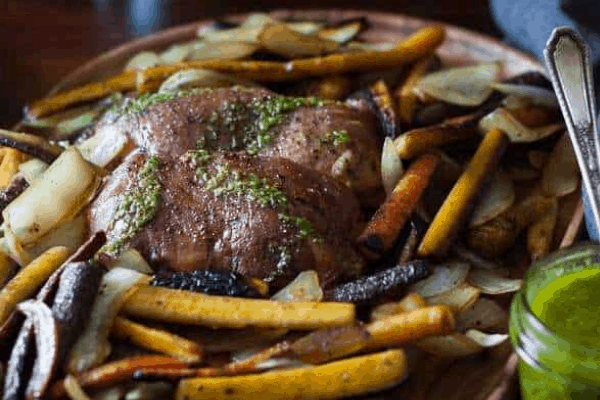 Image and Recipe by mynaturalfamily.com
This is the main course slow cooker recipe with chimichurri sauce which is sugar-free and keto-friendly.
This slow-cooker pork roast recipe is one of my favorite pork dishes to make for a weeknight dinner!
The pork comes out juicy, tender, and full of flavor that will leave you wanting more.
I like to serve this with roasted vegetables on the side.
The recipe can take up to 12 hours of slow cooking.
Main Ingredients: Pork roast, olive oil, carrots, onion, chimichurri sauce.
Per Serving:
Net Carbs: 4.4g
Fat: 6.4g
Protein: 22.2g
The recipe from mynaturalfamily.com
3. CREAMY TUSCAN CHICKEN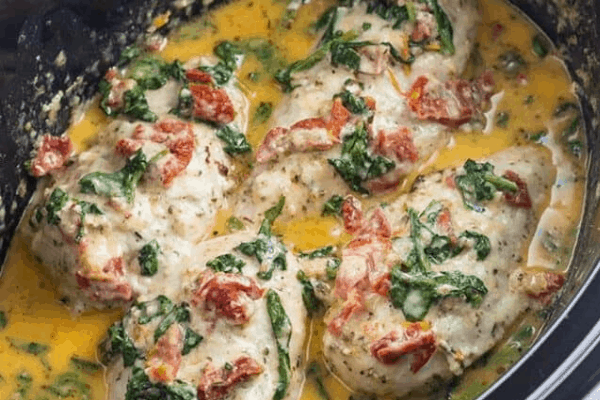 Image and recipe by wholesomeyum.com
This is a very low-carb high-fat keto recipe.
This Tuscan chicken recipe was created as a lighter version that still has all the creaminess from heavy cream while cutting back on calories.
The flavor comes from fresh garlic, onion, and spices which give it an amazing taste without being too rich or overpowering.
You will love this recipe but a bit of work is involved for a crockpot recipe.
Main ingredients: Olive oil, garlic, chicken broth, chicken breast, sun-dried tomatoes, and Italian seasonings.
Per Serving:
Net Carbs: 1 g
Fat: 35 g
Protein: 45 g
The crockpot keto recipe from wholesomeyum.com
4. CHICKEN FAJITA SOUP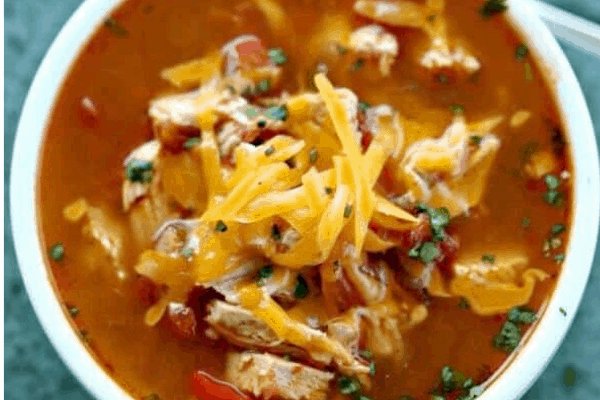 Image and recipe by eatingonadime.com
It will take you 6-8 hours to make this delicious Mexican-flavored soup.
This is a recipe for a warm and hearty soup that will leave you feeling satisfied.
The best part is the fresh vegetables, which make this dish flavorful and healthy!
This soup can be made in large batches so it's perfect for parties or big families. Make sure to make extra because there will be no leftovers!
This is a perfect option for a winter dinner.
Main ingredients: Chicken breast, diced tomato, chicken broth, garlic, taco seasoning, and bell pepper.
Per Serving:
Net Carbs: 4.8 g
Fat: 8.9 g
Protein: 34.8 g
The keto recipe from eatingonadime.com
5. GARLIC CHIPOTLE LIME CHICKEN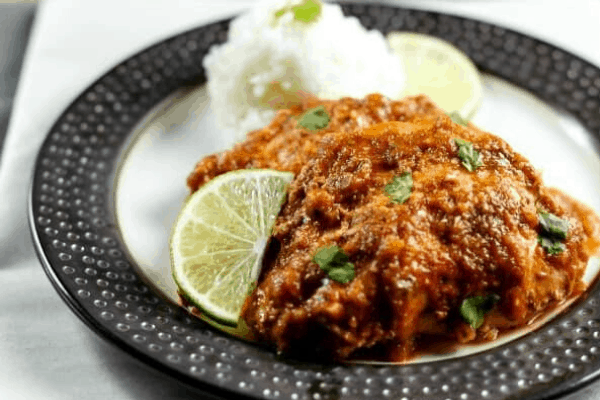 Image and recipe by beautyandthefoodie.com
Simply follow the instructions and this recipe goona look incredible.
It takes somewhat 6-8 hours of slow cooking.
Main ingredients: Chicken breasts, tomato sauce, olive oil, garlic, green chilies, apple cider vinegar, chipotle powder, and chicken broth.
Per Serving:
Net Carbs: 2 g
Fat: 9g
Protein: 22 g
The recipe from beautyandthefoodie.com
6. CHICKEN MARSALA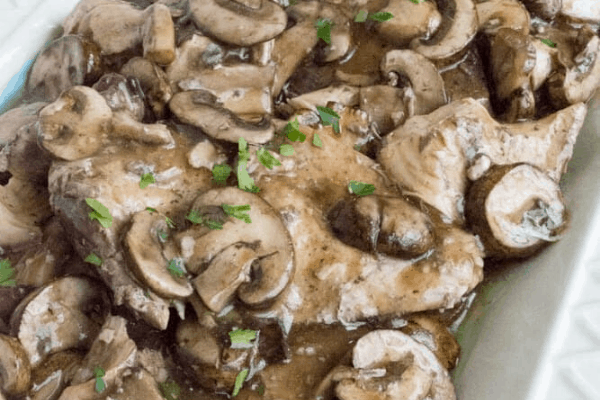 Image and recipe by sugarfreemom.com
This is a bit on the carby side, so take care of your daily macros.
For keto, use 1 tbsp xantham gum instead of cornstarch.
This is a recipe that will never disappoint you.
The chicken turns out so juicy and flavorful, the sauce smells delicious without being too heavy to finish off with some keto rice.
It's also really easy to make – perfect for busy weeknights or even lazy weekends.
Main ingredients: Boneless chicken, garlic, chicken broth, arrowroot powder, baby mushrooms, parsley.
Per Serving:
Net Carbs: 7.9 g
Fat: 5.4 g
Protein: 47.3 g
The keto chicken crockpot recipe from sugarfreemom.com
7. BUFFALO CHICKEN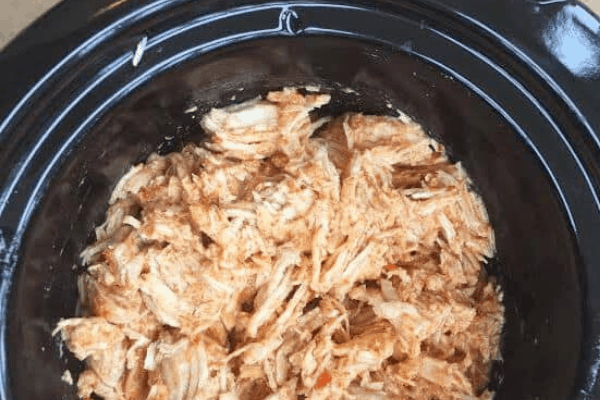 Image and recipe by thenutritionaddiction.com
This is a fantastic recipe for keto dieters.
This is a zero-carb keto recipe so it was a must to include this in my keto crockpot list.
Main ingredients: Chicken, buffalo sauce, grass-fed butter, onion garlic powder.
Per Serving:
Net Carbs: 0 g
Fat: 9 g
Protein: 35 g
The wonderful recipe from thenutritionaddiction.com
8. SLOW COOKER STEAK FAJITAS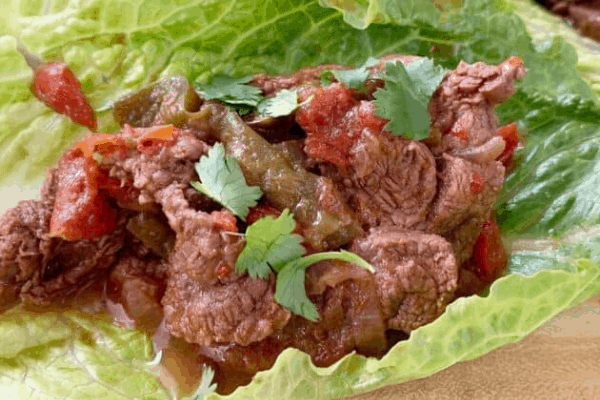 Image and recipe by fitslowcookerqueen.com
Put all the ingredients together in the slow cooker for this super-easy meal.
In this recipe, the slow cooker does all the work for you!
With just a few ingredients, you can have fajitas that taste delicious.
This is an easy keto dinner idea that's perfect for those nights when you are craving something rich and full of flavor.
Main ingredients: Beef, bell pepper, tomato, onion, and fajita seasoning.
Per Serving:
Net Carbs: 5.7 g
Fat: 8.1 g
Protein: 33.8 g
The recipe from fitslowcookerqueen.com
9. KETO BROCCOLI SOUP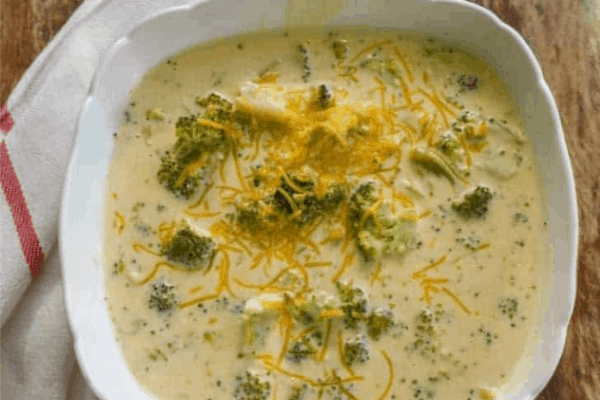 Image and Recipe by fittoservegroup.com
The best way to get your veggies in is by making them taste good. After all, who wants to feel like they're eating their vegetables?
This keto broccoli soup recipe will change that for you and tastes amazing!
It's simple, healthy, and delicious.
You can make it with vegetable broth (if you have a vegetarian friend) so it's perfect for anyone!
This cheese broccoli soup is super easy with only a few basic ingredients.
Main ingredients: Chicken broth, cheese, broccoli, Cheddar, Parmesan cheese, butter, thyme.
Per Serving:
Net Carbs: 2.8 g
Fat: 20 g
Protein: 9.8 g
The keto broccoli soup from fittoservegroup.com
10. GARLIC BASALMIC PORK LOIN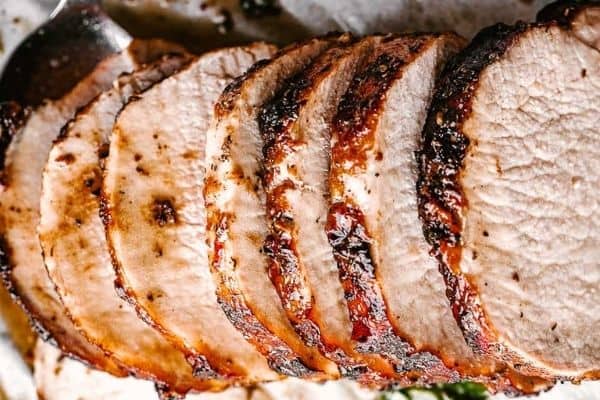 Garlic Basilic Pork Loin is a simple and delicious recipe that can be prepared in 5 hours with a slow cooker.
This dish has the ability to please even the pickiest of eaters because it combines two favorite flavors: pork and garlic. The sauce is tangy and sweet, but not overpowering.
It's great for dinner parties or just a nice family meal on a Saturday night!
Keto Garlic Basilic Pork Loin is sure to be your new go-to recipe for pork loin!
Per Serving:
Net Carbs: 1 g
Fat: 14 g
Protein: 39 g
From diethood.com
11. PESTO CHICKEN KETO RECIPE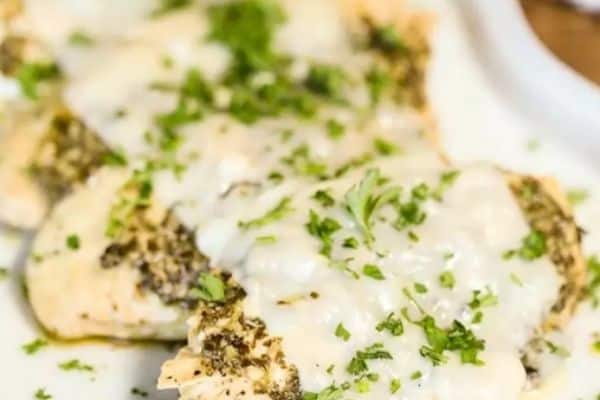 Crockpot keto pesto chicken is a delicious meal idea to add to your weekly meal plan.
It's an easy recipe that tastes great. All of the ingredients in this low-carb dish are gluten-free, dairy-free, and sugar-free.
It takes a total of 6 hours and 30 minutes to cook in a crockpot.
Per Serving:
Net Carbs: 3 g
Fat: 32 g
Protein: 41 g
From eatingonadime.com
12. CHEESY ABODO SLOW COOKER CHICKEN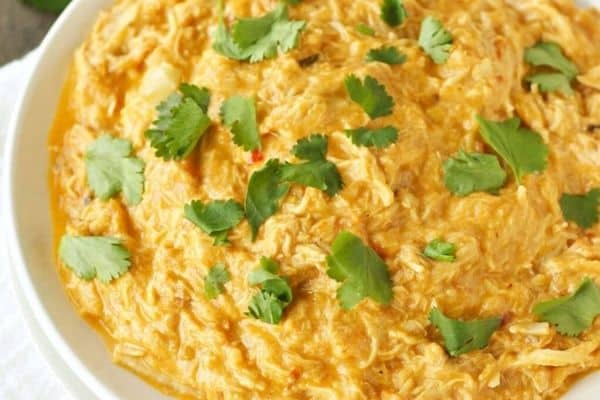 This recipe is a great way to have a hearty and healthy dinner without slaving over the stove.
It's perfect for those busy days when you need a slow-cooker, tasty meal.
The chicken is so tender and flavorful from cooking in the slow cooker all day. You'll love this easy one-pot meal!
Per Serving:
Net Carbs: 6 g
Fat: 20 g
Protein: 26 g
My Take on Keto Crockpot Recipes
Maintaining a healthy lifestyle can be difficult when you are constantly on the go.
With so many fast food options, it's easy to grab something quick and unhealthy for lunch or dinner.
However, with these keto crockpot recipes, you will never have to worry about what is for dinner again! You'll always have time to prepare a delicious meal that your entire family will love.
And best of all? These recipes help keep your diet in check by providing low-carb choices that won't put too much stress on your waistline.
The slow cooker is really a very versatile tool in the kitchen. It can be used for cooking every imaginable food. From soups, stews, and chili, to meat dishes, and even desserts!
You name it your slow cooker can cook it! This versatility makes the slow cooker extremely popular with busy families trying to get dinner on the table at night after work or school.
And these days catering to dietary needs like low-carb diets is playing into the popularity of this wonderful appliance too.
The keto crockpot recipes are delicious and low-carb with vegetables, chicken, or beef.
The recipes are for a nutritious keto dinner.
With these recipes, you will always be in ketosis and lose weight effectively.
Related Keto Crockpot Recipes
Keto Crockpot Recipes
12 Easy Keto Crockpot Recipes for a Dinner
The best keto crockpot recipes to make. Easy and hearty meals. Cook amazing meals!
Instructions
Choose the easy keto crockpot recipe you want to make.

Gather the ingredients and dump everything into the slow cooker.

Make the delicious crockpot recipe.
Notes