Smoothies.
Smoothies are a great way to start your day.
Whether you want to lose weight, get healthy, or just have a tasty meal on the go, these recipes will satisfy you.
These keto smoothie recipes for weight loss are also easy and quick to make!
Keto smoothies are a great way to get your daily dose of vegetables and fruits. They also happen to be delicious!
BREAKFAST KETO SMOOTHIE RECIPES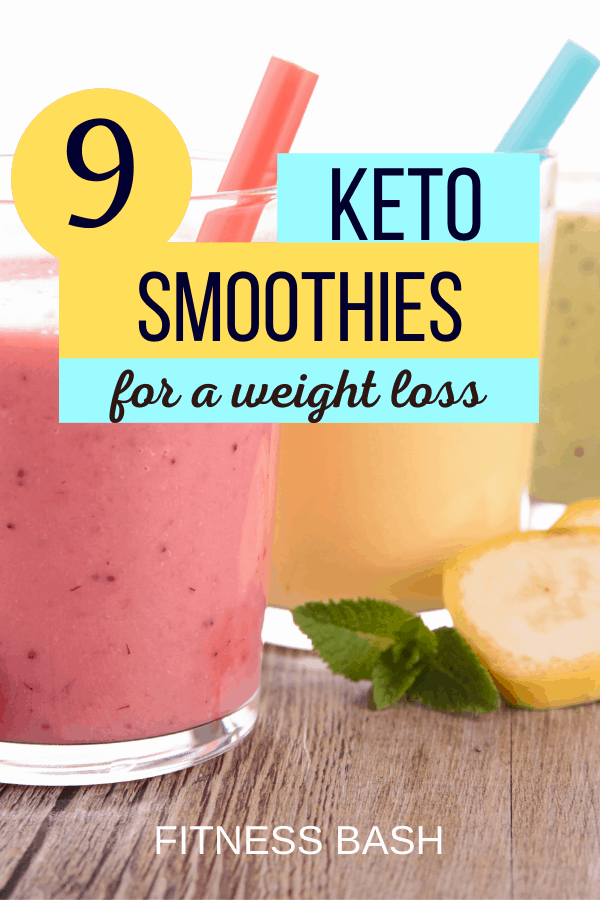 My favorite low-carb keto smoothie recipes that you can make with common ingredients are found in any grocery store.
These simple and healthy drinks will help you maintain a well-balanced diet while sticking to your keto lifestyle.
I love each and every smoothie. But when I started with the keto diet many of the fruits and vegetables I had to leave on the table.
I kept on searching for the best keto smoothie recipes that can kick-start my day.
Gradually I found, that not only breakfasts but these keto smoothies can also be used as keto meal replacement shakes too.
Here are 10 Keto Yogurt Recipes that you can use while making a smoothie.
1. BLUEBERRY COCONUT YOGURT SMOOTHIE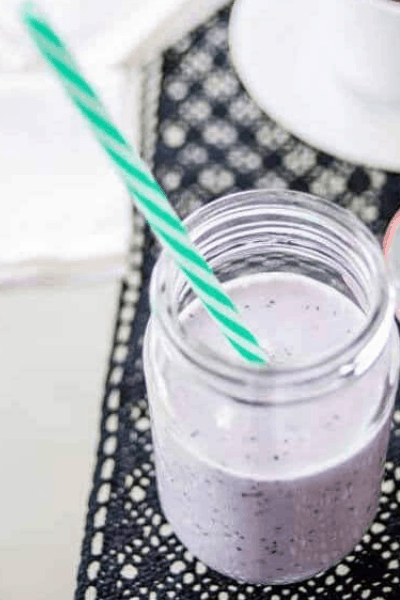 Image and recipe from paleoflourish.com
A keto blueberry coconut yogurt smoothie is a great way to start your day.
The best keto smoothie for weight loss with only 5 ingredients, this recipe is quick and easy.
You can make it in the morning before you leave for work or at night after dinner so that you have breakfast ready for tomorrow!
It tastes like dessert but has healthy fats too! 
Net Carbs: 2g, Fat: 5g, Protein: 2g
This smoothie will give you loads of vitamins and antioxidants.
The blueberries gonna give you some distinct flavor.
Here go the https://paleoflourish.com/blueberry-yogurt-smoothie-recipe-paleo-keto-aip
2. STRAWBERRY LIMEADE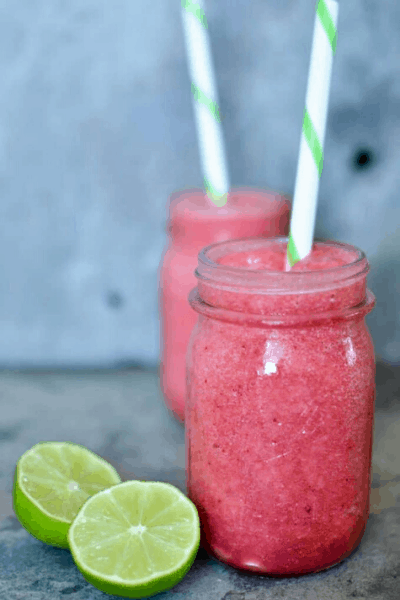 Image and Recipe by mamashire.com
If you're looking for a refreshing drink that's keto-friendly, and sure to be included in a keto smoothie diet plan then this Strawberry Limeade is perfect!
With simple ingredients, it tastes like summer and will help keep you cool on these hot days.
It takes less than 5 minutes to make so it's great for when you need something quick.
This is a tangy-sweet keto smoothie.
It is just so easy to make. Literally, you just need to blend the ingredients here.
Check out the https://mamashire.com/strawberry-limeade/
3. CREAMY KETO CINNAMON SMOOTHIE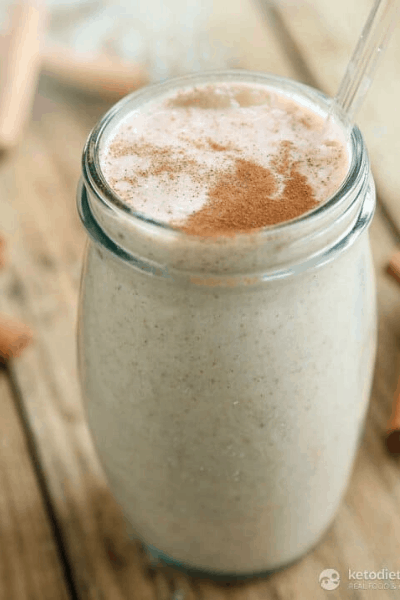 Image and Recipe from ketodietapp.com
This keto cinnamon smoothie recipe is a perfect way to enjoy the flavors of fall.
It makes for an easy breakfast or snack that will keep you full until lunchtime.
To make it even more decadent add in some chocolate chips!
This creamy keto smoothie serves 4.7 gms of net carbs.
Fat: 40.3 g, Protein: 23.6 g
Check out the other https://ketodietapp.com/Blog/lchf/creamy-keto-cinnamon-smoothie
4. ICED KETO COFFEE SMOOTHIE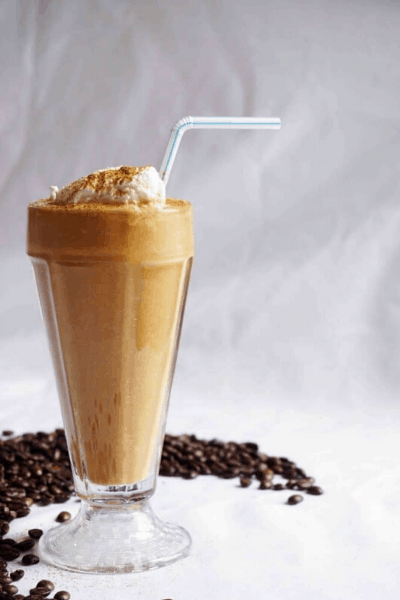 Image and recipe by ketoconnect.net
Iced Keto Coffee Smoothie is an easy way to enjoy your favorite iced coffee while on a keto diet!
This recipe is perfect for hot summer days and it's filled with healthy fats, protein, and fiber.
If you're looking for something satisfying but not too heavy this morning, try out the Iced Keto Coffee Smoothie.
This recipe takes less than 5 minutes to make and has no added sugars or carbs!
Net Carbs: 0g, Fat: 28.5 g, Protein: 1 g
Check out how to make it exactly from https://www.ketoconnect.net/recipe/keto-coffee/
5. VANILLA KETO SMOOTHIE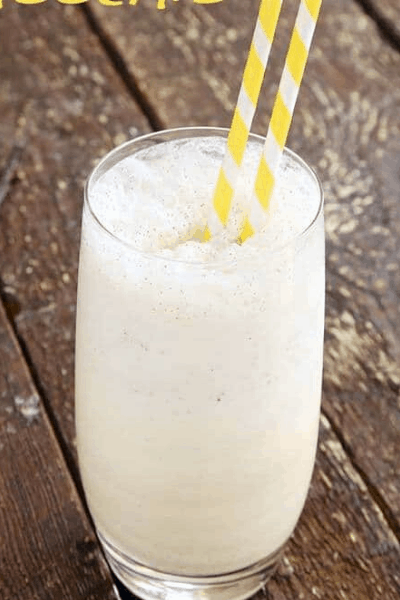 Image and Recipe by ketodietapp.com
Vanilla Keto Smoothie is a perfect combination of healthy fats and protein that will keep you feeling full and energized all day long.
Blend these together for 30 seconds or until smooth. You can add some ice in too if you want it extra cold!
Net carbs: 5.1 g, Fat: 45.2 g, Protein: 34.6 g
This is an awesome recipe by https://ketodietapp.com/Blog/lchf/Vanilla-Keto-Smoothie
6. KETO CRANBERRY RECIPE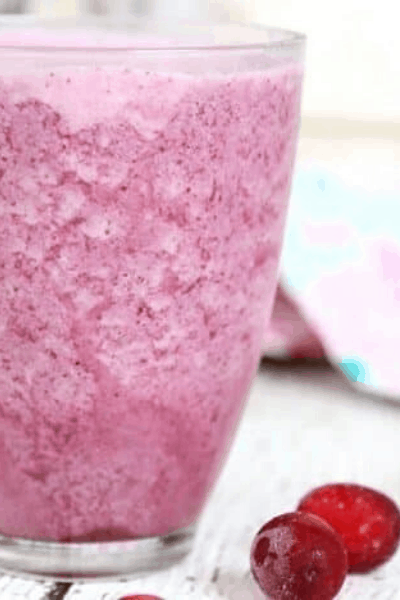 Image and recipe by momfoodie.com
I am so excited to share this recipe with you!
The holidays are coming and this drink is the perfect way to get in a festive mood. It's healthy, delicious, and easy. 
Net carbs: 5g, Fat: 4g, Protein: 1g
This is not a very low-carb recipe but you can surely make it once a month and yet be in ketosis.
It is a delicious recipe containing coconut milk and cranberries which is easy to blend.
Check out the instructions from https://momfoodie.com/fresh-cranberry-smoothie-recipe-low-carb-keto/
7. ROSEWATER CARDAMOM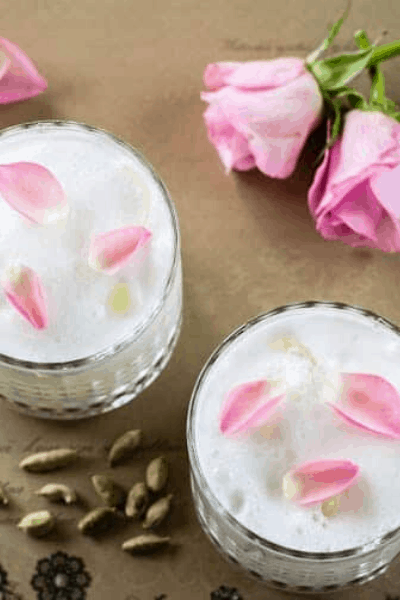 Image and recipe by lowcarbsosimple.com
Net carbs: 1.1 g, Fat: 2.8g, Protein: 3.6g
I really like this low-carb keto smoothie recipe. It is something very refreshing.
You can serve it to your guests and trust me it is going to refresh their minds too.
Strain it before you serve, or else the cardamon flakes might disturb you.
Check the https://www.lowcarbsosimple.com/low-carb-lassi-variations-day-iii-sweet-lassi-rose-water-cardamom/
8. MINTY GREEN PROTEIN SMOOTHIE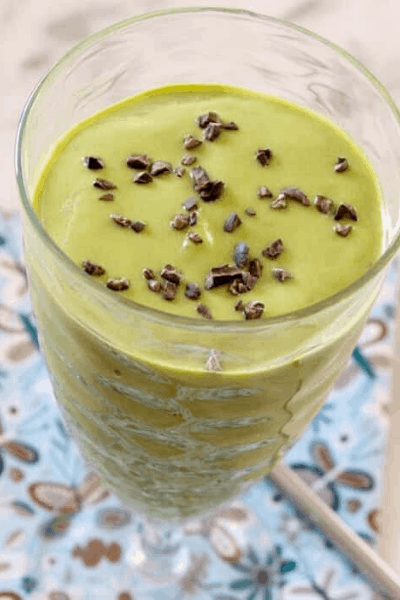 Image and recipe by sugarfreemom.com
I am not a huge fan of green smoothies.
I like fruity ones or chocolatey ones, but this one is different because it has mint in it and that's my favorite flavor!
Plus, the color is so pretty and perfect for summer!
You should try this recipe too if you're looking for something refreshing.
Net carbs: 5g, Fat: 20g, Protein: 14 g
This is a delicious low-carb keto green smoothie with avocado, fresh spinach, and almond milk.
Check the recipe by https://www.sugarfreemom.com/recipes/minty-green-protein-smoothie-dairy-free-low-carb/
9. LIME PIE SMOOTHIE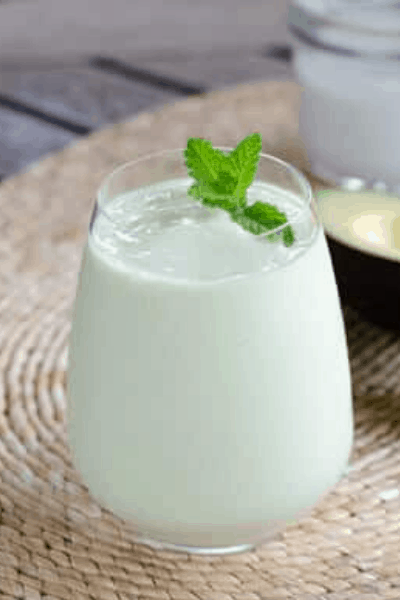 Image and recipe by cookeatpaleo.com
Keto lime pie smoothie not only tastes delicious but will also keep you full and satisfied.
This is the perfect drink when you need some extra energy or if you're craving something sweet on the go.
Net carbs: 4g, Fat: 23g, Protein: 2g
This will look delicious, and you will like the combo of coconut milk with lime.
This smoothie will just take 5 minutes to make.
Check the wonderful recipe by https://cookeatpaleo.com/paleo-key-lime-pie-smoothie/
My Take on Keto Breakfast Smoothies
If you're looking for a healthy, quick breakfast option that won't leave your stomach growling by 10 AM, give these keto breakfast smoothies a try.
They are low carb and high in protein to keep you feeling full all morning long while also providing plenty of vitamins and minerals from the fruits and veggies used.
The dairy-free and low-carb fruit smoothie recipes are perfect for a keto diet breakfast and morning routine.
Related Keto Breakfast Smoothie Recipes
Keto Smoothie Recipes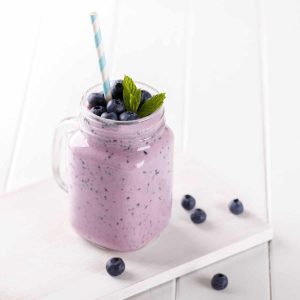 9 Top Keto Smoothie Recipes: High Protein Breakfast
The best creamy keto smoothie recipes are loaded with fruits and nutrition.
Starting your day with a keto breakfast smoothie is a great way to make sure you're getting all the nutrients you need while still keeping your diet on track. These nine recipes are each packed with healthy fats, protein, and fiber to help you power through the morning.
Instructions
Choose your favorite breakfast smoothie recipe.

Blend all the ingredients and have the most nutritious and delicious smoothie ready in minutes.

Enjoy a healthy low-carb breakfast.
Notes