Chocolate desserts.
These keto chocolate dessert recipes are all low in carbs and sugar-free, so you can indulge without worrying about ruining your diet.
Whether you're in the mood for brownies, cake, or ice cream, we've got a recipe for you. So put on your chef's hat and get ready to indulge in some delicious chocolatey goodness!
These healthy keto chocolate dessert recipes are tasty and as good as their high-sugar counterparts but without guilt or carbs.
Get ready to indulge in these delicious treats!
KETO CHOCOLATE RECIPES FOR DESSERT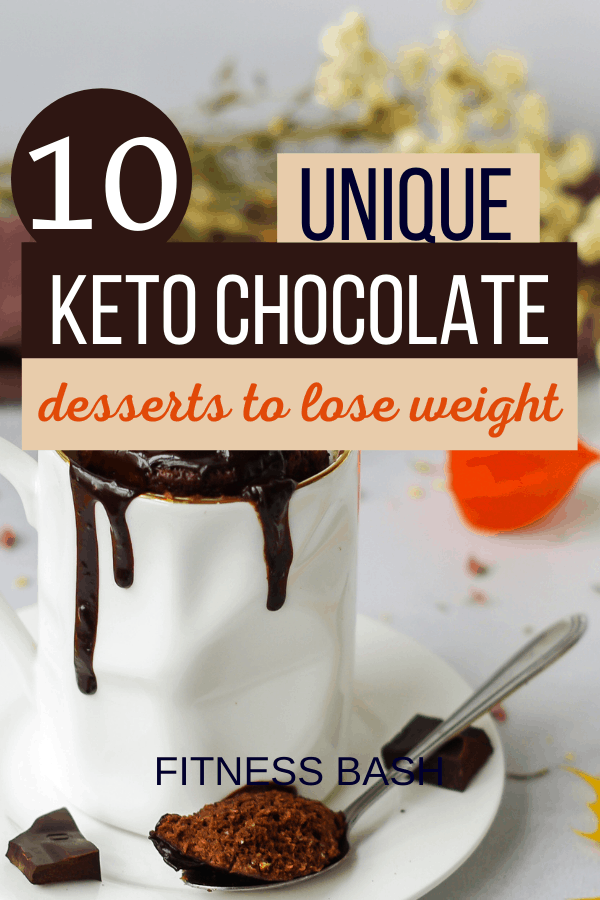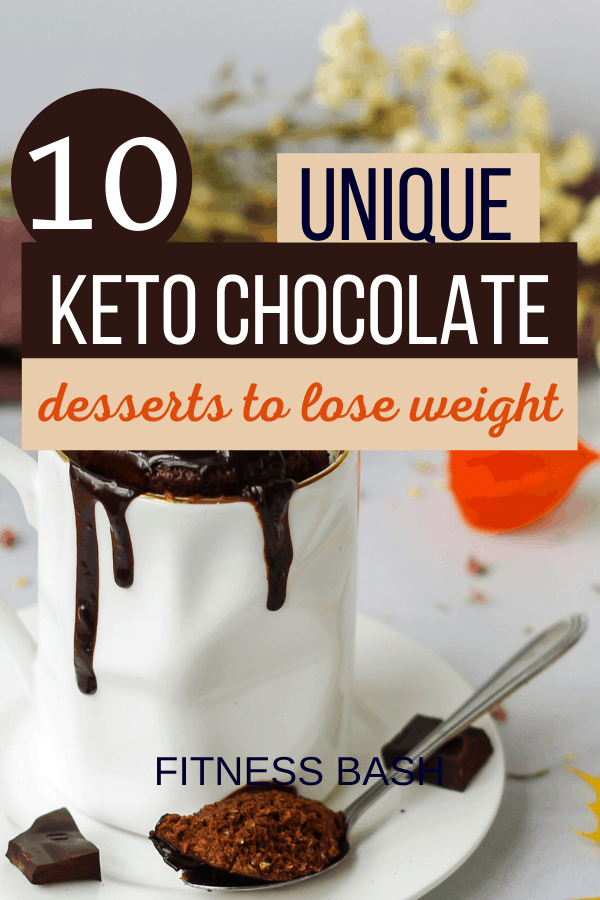 Keto chocolate desserts are a favorite for many people who have been following the keto diet.
Chocolate is one of the keto-friendly foods that you can indulge in without feeling guilty and still lose weight!
Did you know that you can enjoy chocolate and still be on a keto diet?
Well, it's true!
I am a big fan of chocolates.
But the first thing which comes to mind is, Is it OK to eat chocolates on Keto?
Chocolates cause weight gain as we all know. Yes, but that is when you inject a handful of sugar into it.
Surprisingly, dark cocoa chocolate is keto-friendly.
The keto diet actually proved that chocolate does not cause any weight gain as there are ample keto chocolate recipes that are extremely delicious and low carb.
So, I did not have to give up my favorite chocolate desserts.
The super-easy keto desserts actually taste good.
Have you checked on the perfect hot chocolate drink?
Oh, here are 9 Keto chocolate chip cookies that you will not like to miss.
Here are delicious keto dessert recipes for all chocolate lovers.
What desserts can I eat on Keto?
1 Minute Keto Chocolate Mug Cake
Keto Chocolate Peanut Butter Cake
Keto Chocolate Brownie Cheesecake
Sugar-free Pistachio Chocolates
Keto Chocolate Truffles
Roll Cake
Chocolate Hazelnut Spread
Truffles are hot and smoky
Muffins
Chocolate Doughnuts
1. 1-MINUTE KETO CHOCOLATE MUG CAKE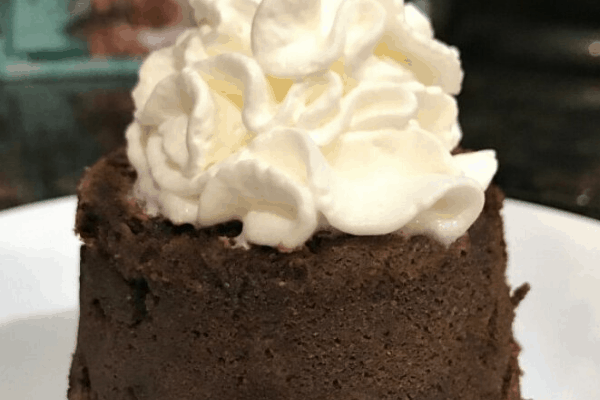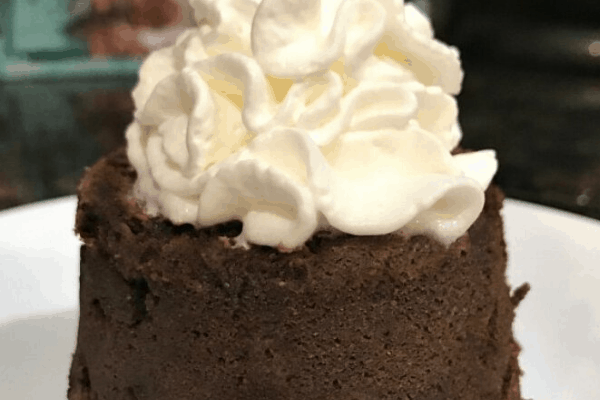 Image and recipe by isavea2z.com
This keto chocolate mug cake is easy to make, super chocolatey, has no added sugar, and can be thrown together in less than 5 minutes!
Net Carbs: 5.1 g, Fat: 21.5g, Protein: 6.9g
Needless to say that it actually takes a minute to make in a microwave.
Key Ingredients: Coconut flour, almond flour, butter, coffee, swerve sugar, sour creme, vanilla extract.
Check the recipe from isavea2z.com
Here are another 2 minutes keto chocolate mug cake which is a must-try.
2. KETO CHOCOLATE PEANUT BUTTER CAKE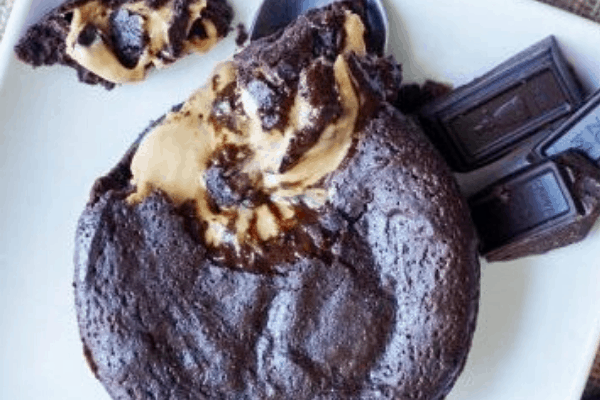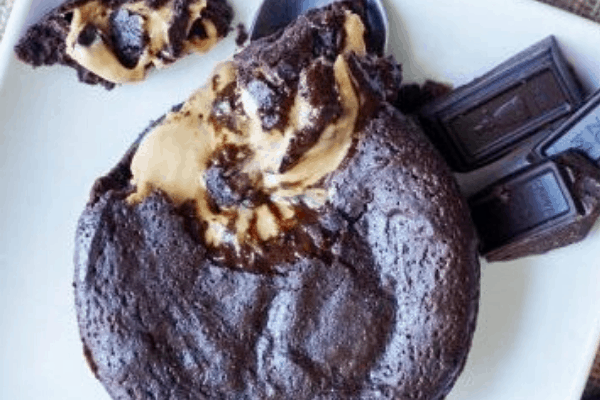 Image and recipe by ketoconnect.net
If you're craving a dessert that's rich, decadent, and has chocolate in it then this keto cake is for you.
It's made with coconut flour and erythritol so it's low-carb.
A little peanut butter goes a long way to making the chocolate taste even better!
You'll love this recipe because not only is it easy but you can also eat as much as you want without the guilt of eating too many carbs.
Net carbs: 3.5g, Fat: 32g, Protein: 10g
Once you make it, you will want to make it weekly. This is just a big lava cake.
Key ingredients: Baking powder, whipping cream, egg, stevia, unsweetened cocoa powder, coconut flour.
Check out the recipe from ketoconnect.net
3. KETO CHOCOLATE BROWNIE CHEESECAKE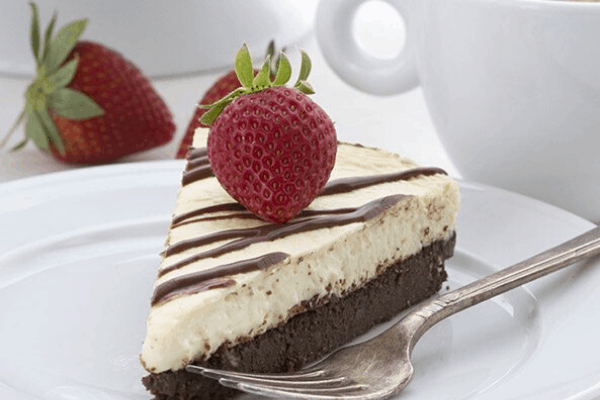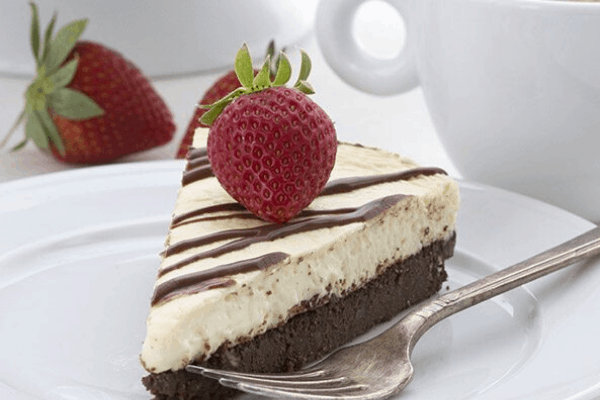 Image and recipe by alldayidreamaboutfood.com
This easy-to-follow recipe can be prepared in about 1 hour and 30 minutes with only 20 minutes of prep time.
It's the perfect sweet treat to satisfy your cravings while maintaining a low-carb lifestyle!
Net carbs: 4.2g, Fat: 33.6g, Protein: 8.68g
A rich keto brownie crust with a vanilla cheesecake filling at the top. This looks just awesome.
Ingredients: Butter, almond flour, Swerve, salt, eggs, vanilla extract, walnut, creme cheese, heavy creme.
The recipe from alldayidreamaboutfood.com goes here.
4. SUGAR-FREE PISTACHIO CHOCOLATES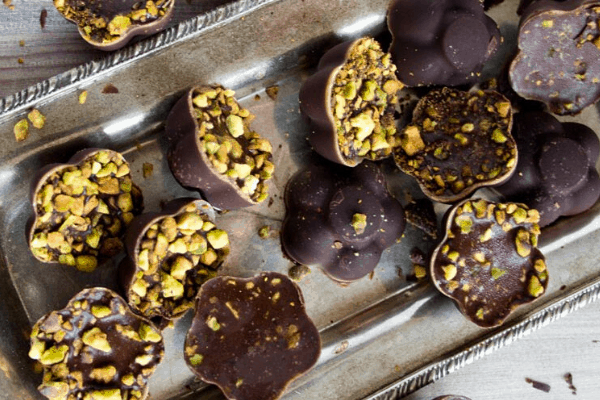 Image and recipe by alldayidreamaboutfood.com
Who will not love these lovely keto chocolates? Especially when they look so amazing.
If you're looking for a tasty sugar-free treat this holiday season, these pistachios are the perfect option!
They taste like chocolate but without all of the refined sugars.
Enjoy them guilt-free during your family gatherings!
Net carbs: 0.85g, Protein: 0.9g
Main Ingredient: Cocoa butter, cocoa powder, powdered erythritol, pistachio.
Check out the recipe from alldayidreamaboutfood.com
5. SUGAR-FREE KETO CHOCOLATE TRUFFLES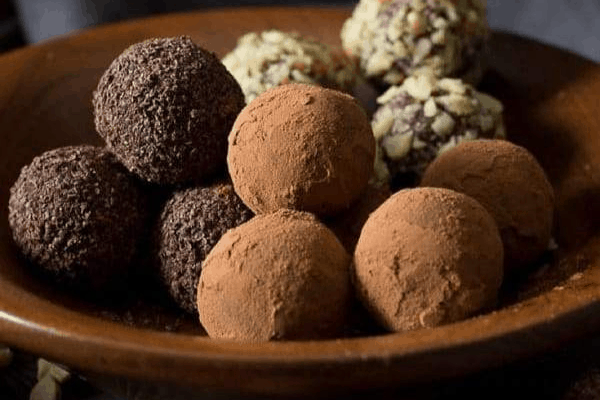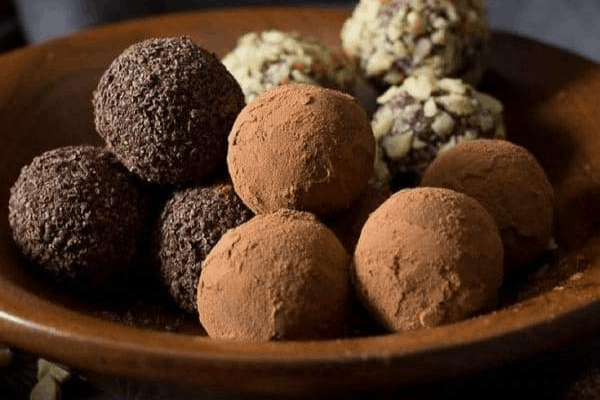 Image and recipe by lowcarbmaven.com
These keto chocolate truffles are the perfect, low-carb dessert for any occasion.
There's no baking required for these gluten-free chocolate truffles!
All you need is an ice cube tray or silicone mold and your favorite ingredients for the filling.
Net carbs: 2g, Fat: 5g, Protein: 1g
Main ingredients: Sugar-free chocolate chips, heavy cream, butter, brandy, vanilla extract.
The recipe from lowcarbmaven.com goes here.
Check out:
6. KETO CHOCOLATE ROLL CAKE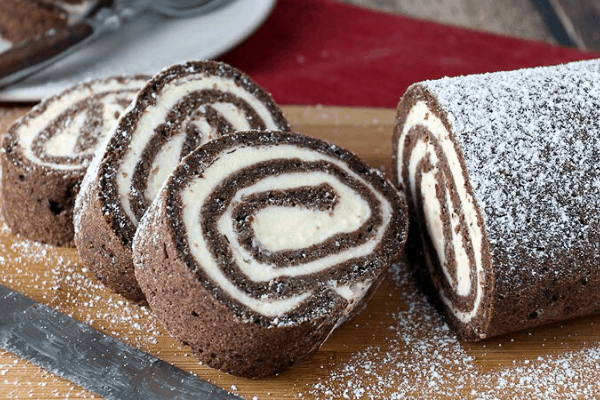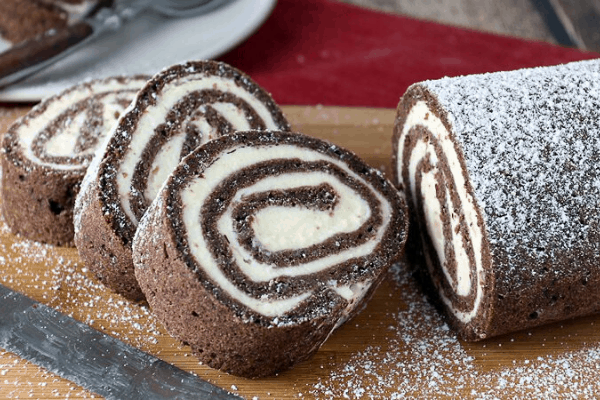 Image and recipe by ruled.me
This Keto chocolate roll cake recipe is the perfect dessert for you.
It's not only low in carbs, but it also tastes delicious!
Net carbs: 3.43g, Fat: 26.7g, Protein: 5.44g
This keto chocolate roll cake gonna give you some sweet and rich flavor.
Main ingredients: Almond flour, butter, eggs, coconut powder, sour creme, vanilla, baking powder, stevia, erythritol.
7. KETO CHOCOLATE HAZELNUT SPREAD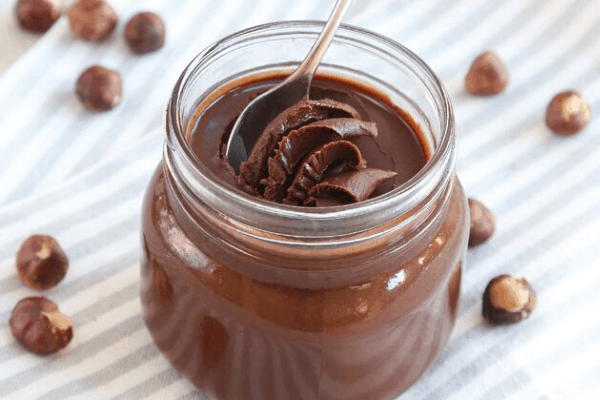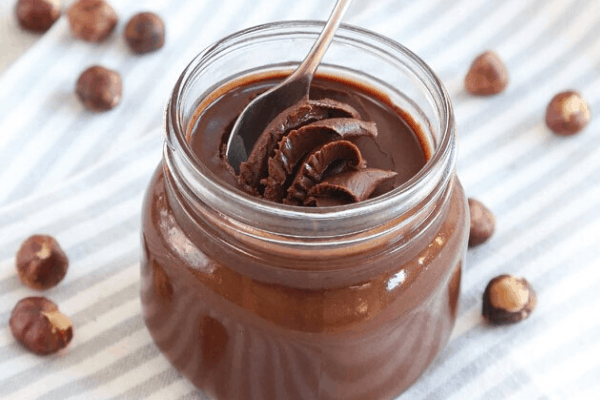 Image and recipe by ketodietapp.com
There are so many delicious keto recipes out there these days and I'm always looking for more!
My latest favorite is this Keto Chocolate Hazelnut Spread.
It's really easy to make, tastes great on toast, and can be used as a filling in keto desserts like the Pistachio-Chocolate Cake.
Can be spread on any keto bread, desserts, or tortillas for a quick breakfast.
Net carbs: 3g, Fat: 18.7g, Protein: 3.9g
Main ingredients: Hazelnuts, macadamia nuts, almonds, dark chocolate, coconut oil, swerve, vanilla, cocoa powder, and coconut milk.
Check out this amazing recipe from ketodietapp.com
8. KETO CHOCOLATE TRUFFLES HOT AND SMOKY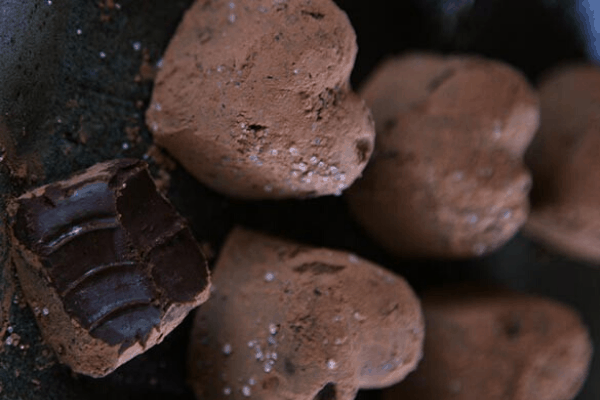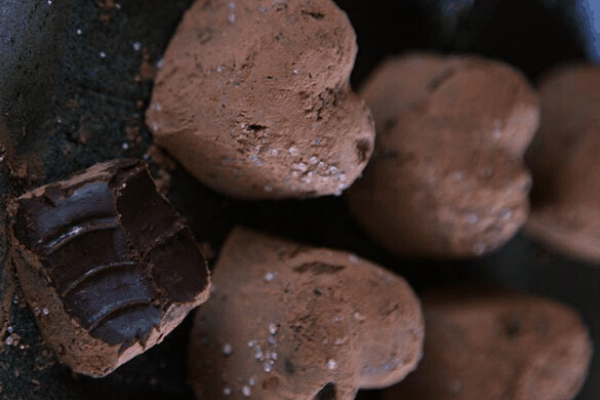 Image and recipe by thenourishedcaveman.com
These are not only delicious but also super easy to make and come together in under 5 minutes of prep time and 1 hour of refrigerating.
All you need is a handful of ingredients, a food processor, or a blender.
With only 1g net carbs per serving, they're perfect for any day as an afternoon snack or dessert.
Net carbs: 1g, Fat: 6g, Protein: 1.3g
Yet another keto chocolate truffle recipe with a different composition.
Main ingredients: Butter, heavy cream, baking chocolate, smoked chipotle powder, swerve, cocoa powder.
The dreamy keto chocolate recipe from thenourishedcaveman.com
9. KETO CHOCOLATE MUFFINS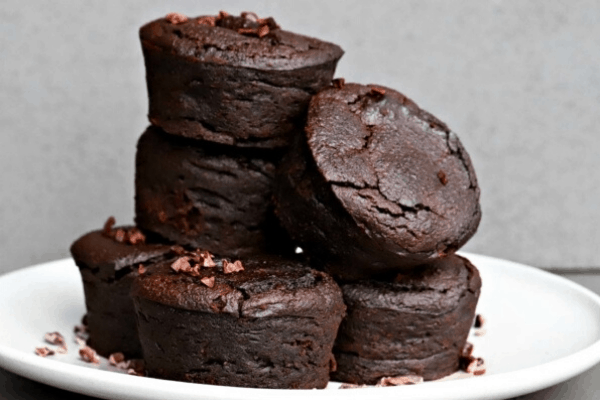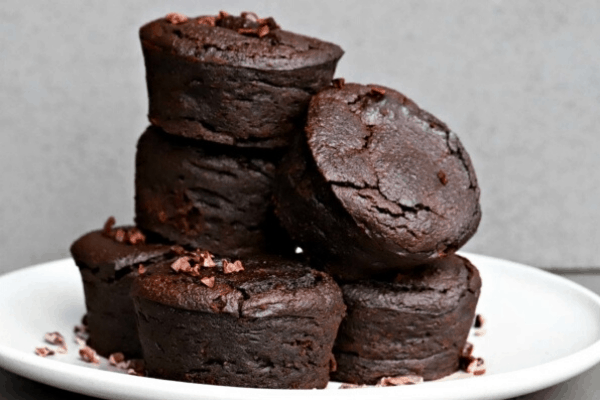 Image and recipe by blog.bulletproof.com
It's hard to find a muffin that is healthy, tastes good, and doesn't leave you feeling like you just ate a brick.
These KETO chocolaty muffins are not only delicious but they're also low-carb and gluten-free!
If you're looking for a guilt-free way to indulge in chocolate, this recipe is perfect.
Net carbs: 3g, Fat: 9.9g, Protein: 2.8g
Main ingredients: Cocoa powder, steamed pumpkin, coconut oil and flour, eggs, apple cider vinegar, and baking soda.
The recipe from blog.bulletproof.com goes here.
10. KETO CHOCOLATE DONUTS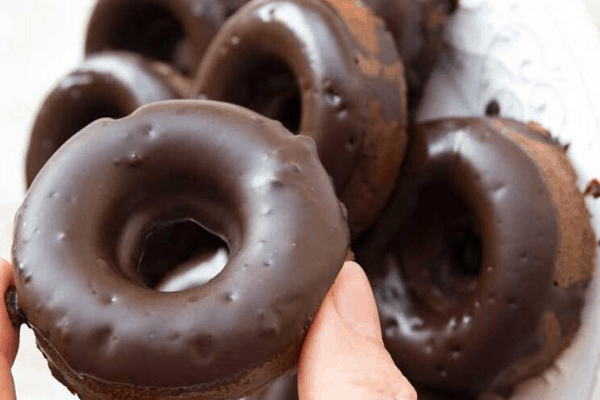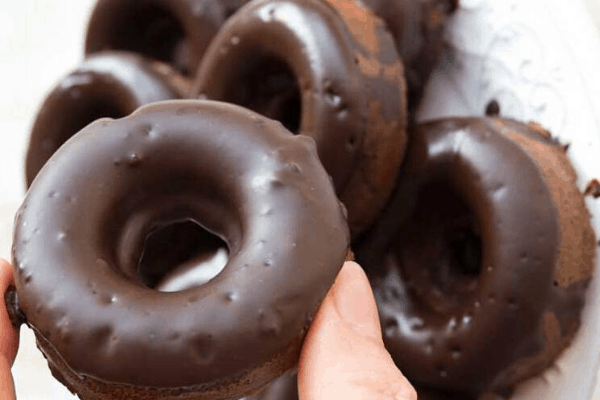 Image and recipe by sugarfreelondoner.com
The Keto Chocolate donuts are the best of both worlds.
These low-carb donuts with a chocolatey exterior and fluffy interior will leave you feeling like you've eaten your favorite treat without the guilt!
Using almond flour in place of wheat or traditional flour, these keto donuts satisfy any sweet tooth.
In addition to being gluten-free, they're also dairy-free.
Net carbs: 2g, Fat: 11.5g, Protein: 4.2g
Main ingredients: Almond flour, chocolate, baking powder, vanilla extract, double cream, cocoa powder.
The delicious recipe from sugarfreelondoner.com is here.
My Take on Keto Chocolate Recipes
The keto diet is a great way to lose weight and you will be surprised to see so many delicious foods that are low-carb and keto-friendly.
From chocolate cake to cheesecake, these desserts will satisfy any sweet tooth with minimal guilt!
Check the complete keto diet to understand its eating habits.
The chocolate recipes are not only healthy but give instant energy.
If you are lacking energy then having a chocolate dish is the best deal.
So what are you waiting for? Get started on those keto chocolate recipes today!
Related Keto Chocolate Recipes
Keto Chocolate Recipes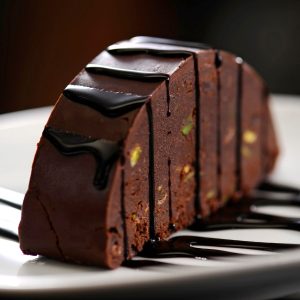 10 Best Desserts Keto Chocolate Recipes (Dairy-Free)
These keto chocolate dessert recipes are a rich and delicious way to satisfy your sweet tooth.
With only a few ingredients, it's easy to make and perfect for any occasion.
Indulge in the taste of chocolate while staying on track with your ketogenic diet.
Instructions
Choose the keto chocolate dessert recipe you want to make for the day.

Collect the ingredients and follow the proper instructions.

Eat the delicious dessert while staying on a keto diet.
Notes