EGG FAST RECIPES
If you are looking for some delicious keto egg fast recipes, then here it is. It has everything from breakfast to dinner and even dessert!
The egg fast diet may be the answer you're looking for if you want to lose weight quickly while still eating yummy food. Egg lovers rejoice because not only will these recipes taste good but they'll also provide all of your necessary nutrients.
Get ready to transform your body with my latest keto egg fast recipes!
Egg fast is restricted to the ketogenic diet. It is a way of eating more fat, moderate proteins, and low carbs.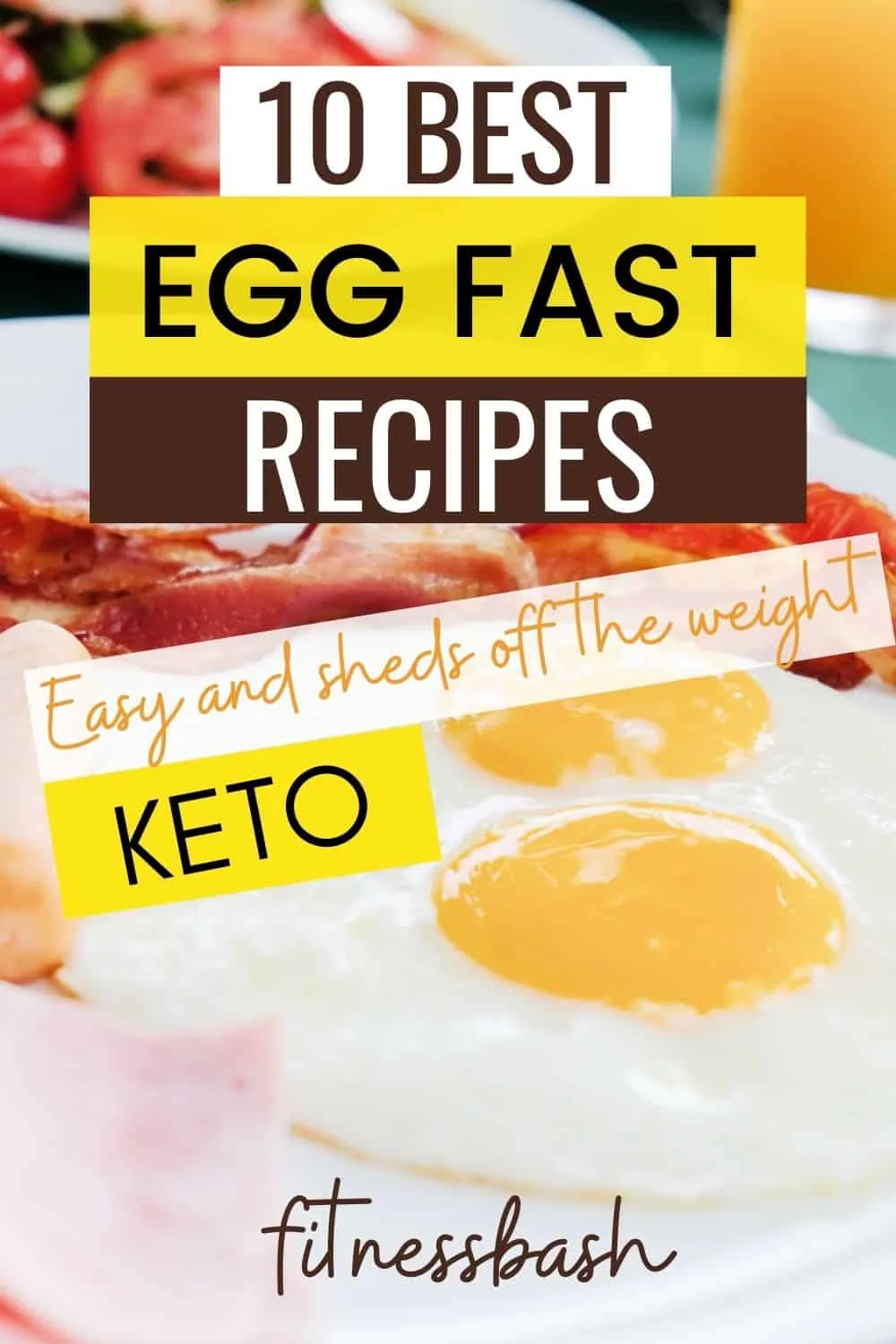 Do you like to eat eggs?
Then these egg fast menu recipes are surely for you to enjoy the most.
You may think that only eating eggs is not a good idea. But, what if I told you that it could be one of the best ways to stay in ketosis?
Eggs are a staple in low-carb diets, including the keto diet. They have been used for over a century to replace bread and pasta in many dishes.
Eggs can be cooked hard or soft-boiled, fried or scrambled eggs with butter and cheese. 
If you're looking for a way to jump-start your keto diet, try the egg fast diet.
It's an extremely low-carb eating plan that limits you to eggs and fat for at least one full week.
If you do it right, there are many benefits – weight loss is just one of them!
WHAT IS A KETO EGG FAST DIET?
Egg fasting is the process of cutting off carbs by introducing more eggs into your diet loaded with fats and proteins.
Egg-fast recipes are meant to use whole eggs and not only egg yolk.
KETO EGG FAST RULES
There are some basic rules to follow while you are on a keto egg fast diet.
You have to eat a whole egg within 30 minutes of waking up. 
This is actually a great way to break our fast and load our body with protein and fat high, right after getting up. 
How many eggs do you eat on a keto egg fast?
For an egg fast you should eat 6 whole eggs in a day.
You should consume an egg-based meal every 3-5 hours (even if you are not hungry)
While there are plenty of egg recipes to eat, I have listed the ones that are easy to make and most efficient for an egg diet.
Why eat if you are not hungry?
This is to ensure that your body gets replenished with fats and proteins and never gets the deficiency.
You must consume 15 grams of healthy fat per egg consumed.
The pastured and local eggs are better.
You must stop eating 3 hours before bed.
Yes, the fats need to be digested too.
HOW LONG SHOULD A EGG FAST LAST?
3-5 days.
More than that I felt constipated and started craving other food flavors too.
Can you actually lose weight with an egg-fast diet?
Well, people say to lose 1-3 kg of body weight.
It hugely varies with gender, age, and physical activities.
So it is never wise to compare weight loss results to another body type.
If you want to do an egg diet then surely consult a nutritionist before you start doing any diet, to check if it suits your body type.
Here are 10 keto egg fast recipes for your weight loss journey:
Keto egg salad
Egg fast pie
5-minute egg drop soup
Stevia egg meringue recipe
Egg-fast cinnamon crepes
Keto cloud bread
Buffalo wing-dip recipe
Keto Custard icecream
Egg fast fettuccini alfredo
1. KETO EGG SALAD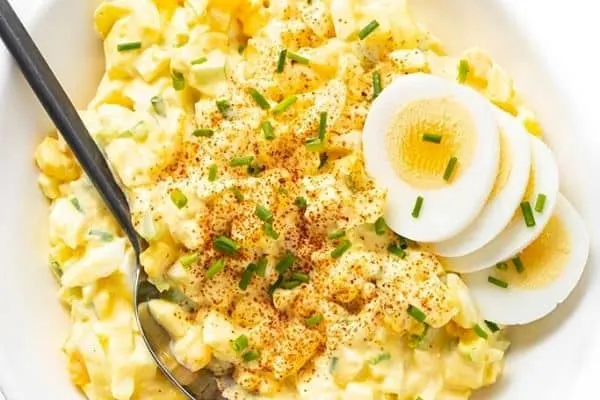 Image from wholesomeyum.com
The transition to healthier eating.
The ingredients are simple, but they taste delicious together.
The eggs provide protein, which helps keep me full throughout the day.
For some added flavor, you can add bacon or diced tomatoes to the mix if desired.
One serving provides 39 grams of fat, 13 grams of protein, and only 2 grams of carbs! This makes it perfect for those following a ketogenic diet plan.
You will love this recipe and it will become your to-go breakfast.
Even if you are not doing any keto diet, then also you will love this egg fast recipe.
Net carbs: 2g, Fat: 32.8g, Protein: 13g
Recipe from https://www.wholesomeyum.com/egg-salad-recipe/
2. EGG FAST PIE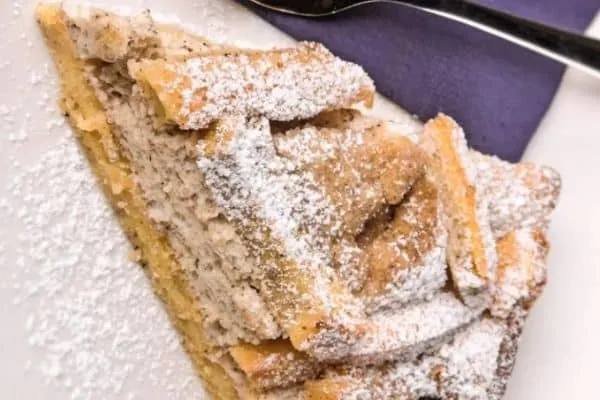 Image from mysweetketo.com
The egg fast pie is a deliciously simple recipe to make, and it's also very filling.
Make a gluten-free, dairy-free crust with this.
It just requires a 5 mins preparation and it is an amazing recipe.
Check out:
Net carbs: 2.4g, Fat: 14.5g, Protein: 7.5g
Recipe from https://www.mysweetketo.com/egg-fast-pie/
3. 5-MINUTE EGG KETO DROP SOUP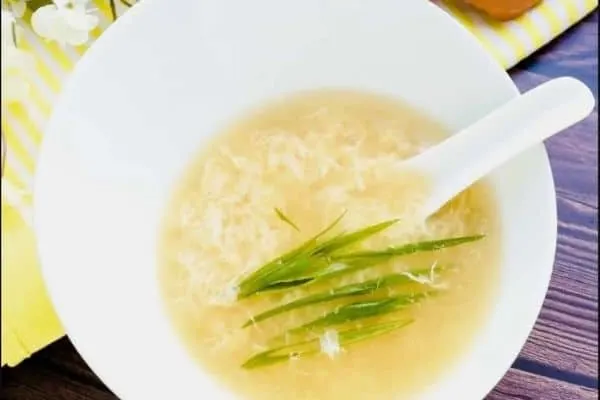 Image from lowcarbingasian.com
At the end of a tiring day, all you need is a hot soup.
It only takes about 5 minutes to make and it has all the flavor of an egg drop soup without all the carbs.
If you are on a 3-5 day egg fast, then this is a must-try recipe.
Net carbs: 2g, Fat: 1g, Protein: 2g
Recipe from https://www.lowcarbingasian.com/egg-drop-soup/
4. STEVIA KETO EGG FAST MERINGUE RECIPE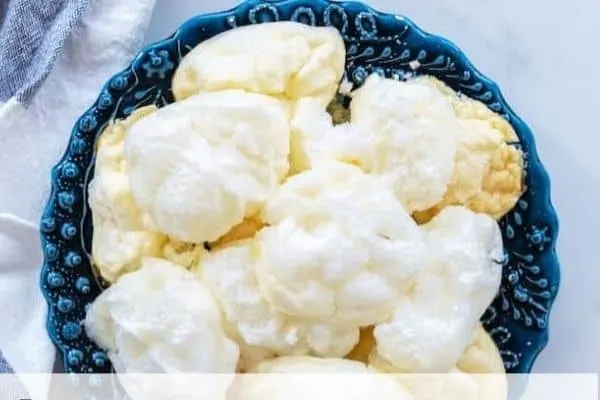 Image from ikito.org
I'm a huge fan of eggs. They're nutritious, they taste good, and they're so versatile you can use them in everything from breakfast to dinner.
Enter this Stevia Keto Egg Fast Meringue Recipe!
It's very simple and doesn't require any cooking skills whatsoever – just whisking ingredients together and then baking until set. Now we don't have to sacrifice our cravings for sweets on an egg-fast diet!
With almost zero carbs they are perfect cookies for keto and low-carb dieters.
Low-carb meringue recipes can surely be a part of egg fast recipes.
Recipe from https://ikito.org/stevia-keto-egg-fast-sugar-free-meringue-recipe/
5. KETO EGG FAST CINNAMON CREPES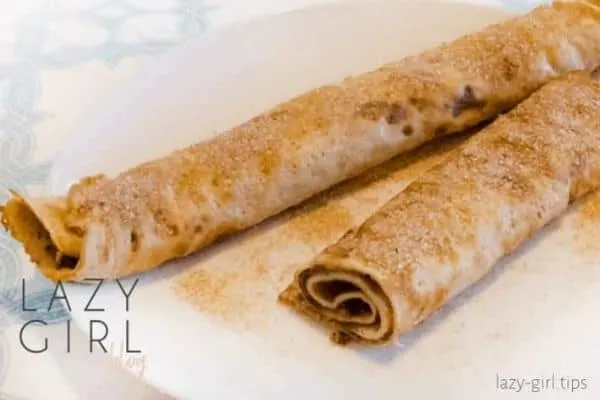 Image from lazy-girl.tips
Crepes are my all-time favorites. Easy to make.
These crepes taste amazing and are low in carbs.
Carbs: 1.7g, Fat: 21g, Protein: 5.7g
Recipe from https://lazy-girl.tips/keto-egg-fast-cinnamon-crepes-low-carb/
6. CRUSTLESS KETO QUICHE RECIPE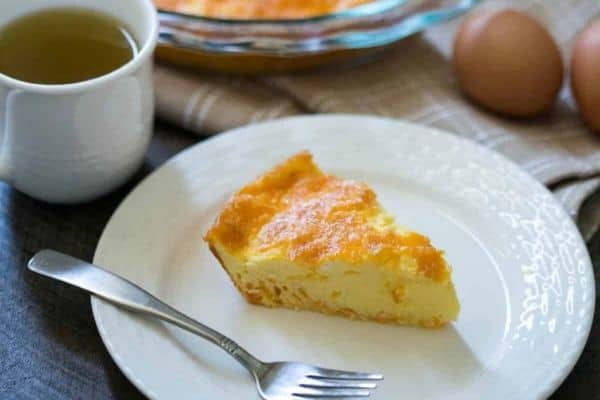 Image from lowcarbyum.com
This is a delicious and filling crustless keto quiche recipe. It's so simple to make, it's a great way to stick to your diet without feeling deprived!
This is a great healthy alternative for breakfast that will fill you up while also being low-carb, gluten-free, and paleo-friendly.
It requires 10 minutes of preparation and passive cooking for an hour.
Make this healthy keto breakfast quiche that goes so well for an egg fast week.
Carbs: 1g, Fat: 50g, Protein: 21g
Recipe from https://lowcarbyum.com/egg-fast-cheese-quiche/
7. EGG FAST KETO CLOUD BREAD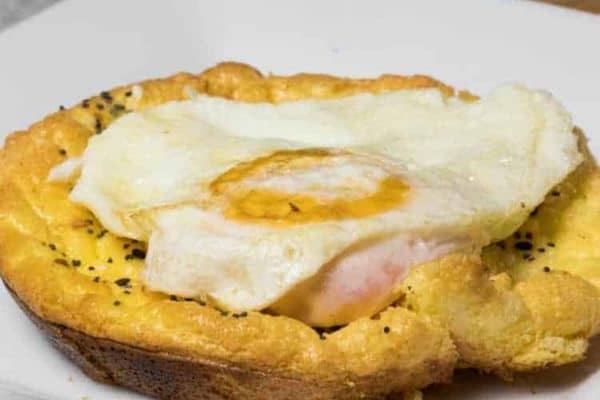 Image from ketogenicwoman.com
The Cloud bread recipe is a lifesaver as it is a fulfilling breakfast for any keto dieter.
Egg fast keto cloud bread is a low-carb breakfast that will keep you full for hours. It's not too sweet and has just the right amount of fat to make it easy on your stomach.
8 Keto Bread Recipes that may interest you.
Recipe from https://ketogenicwoman.com/keto-cloud-bread-with-dairy-free-and-egg-fast-options/
8. BUFFALO WING DIP RECIPE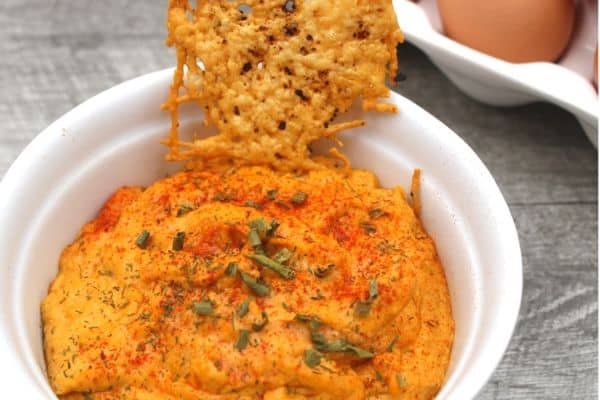 Image from mycrashtestlife.com
The next time you are hosting a Superbowl party, or just want to have some finger food for your family, try this buffalo wing dip.
This recipe is not only delicious but it will also be the talk of the party!
You can even make this dip ahead of time and store it in your fridge.
Check out queso dip and alfredo sauce recipes that you can make too.
With mayo, paprika, crumbled cheese, and of course eggs, this recipe tastes awesome.
Use onion powder for a unique flavor.
Calories: 378, Fat: 35.7g, Protein: 14.7g
Recipe from https://mycrashtestlife.com/egg-fast-buffalo-wing-dip-keto-day-1/
9. EGG FAST-FROZEN CUSTARD ICE CREAM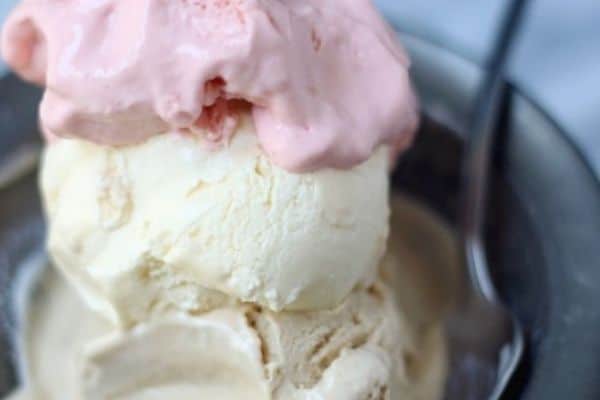 Image from ibreatheimhungry.com
Now, who thought you could have ice cream in a keto egg fast week?
Here, eggs can be transformed into a decadent frozen treat with just a few ingredients.
Try this egg fast-frozen custard ice cream for an easy, healthy dessert recipe!
This is the most delicious egg-fast dessert you will have.
Love ice creams? Check out 9 Keto Icecream Recipes.
Net carbs: 2g, Fat: 21g, Protein: 8g
Recipe from https://www.ibreatheimhungry.com/egg-fast-frozen-custard-ice-cream-sort-recipe/
10. EGG FAST FETTUCCINI ALFREDO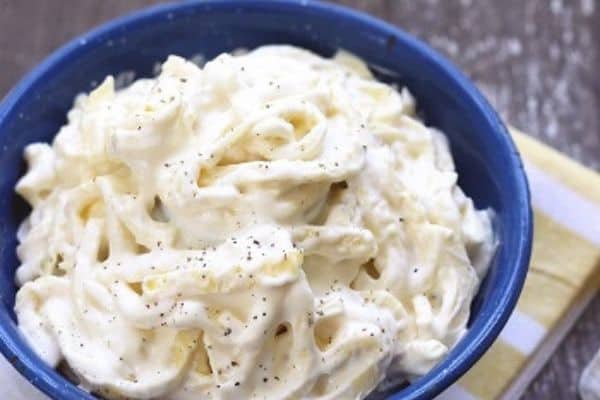 Image from ibreatheimhungry.com
7 eggs, mayo, and cheese. This a perfect recipe for a keto egg fast.
Alfredo sauce is traditionally made with heavy cream, butter, and parmesan cheese. It's a rich, indulgent dish that leaves you feeling full and satisfied.
Carbs: 2g, Fat: 47g, Protein: 19g
Here's an easy keto alfredo sauce recipe for you.
Recipe from https://www.ibreatheimhungry.com/egg-fast-recipe-fettuccini-alfredo-low-carb/
My Take on Egg Fast Recipes
Are you looking for ways to break out of a weight loss plateau? Maybe you're just trying to find something that will help you feel better and be healthier. The keto egg fast recipes are the perfect plan for both!
It's not too late to try the ketogenic diet.
One of our favorite ways to get started is with egg-fast keto recipes like egg drop soup, keto egg salad, or even a scrumptious low-carb Keto Custard ice cream recipe that will keep you on track while tasting delicious!
Try out these egg fast recipe and see if it cracks down your weight plateau.
While we gradually keep moving toward our weight loss goals, there comes a point when the weight loss gets stagnant, and here is where the egg fast diet comes in handy.
Check it for yourself if it brings wonders to your weight loss journey.
For more egg-fast recipes check out 12 Keto Pasta Recipes for a Creamy Dinner.
Related Egg Fast Recipes for the Keto Diet
Egg Fast Recipes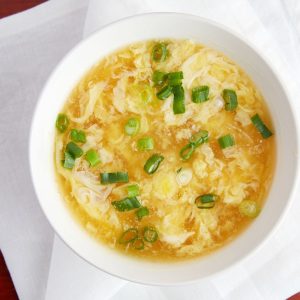 10 Easy Keto Egg Fast Recipes for a Weightloss
Are you looking to break your weight loss plateau with the keto egg fast diet?
Here are some delicious recipes that will help you lose weight quickly.
All of these recipes are low-carb and ketogenic friendly.
Start shedding those pounds today!
Instructions
Choose the keto egg fast recipe to make.

Follow the instructions and make a fast keto recipe full of nutrition.
Notes