Crispy Air Fryer Brats: A Quick and Easy Meal
Brats are a staple in many households, especially during summer barbecues.
This air fryer brats recipe provides a quick and easy way to enjoy this classic dish without having to fire up the grill.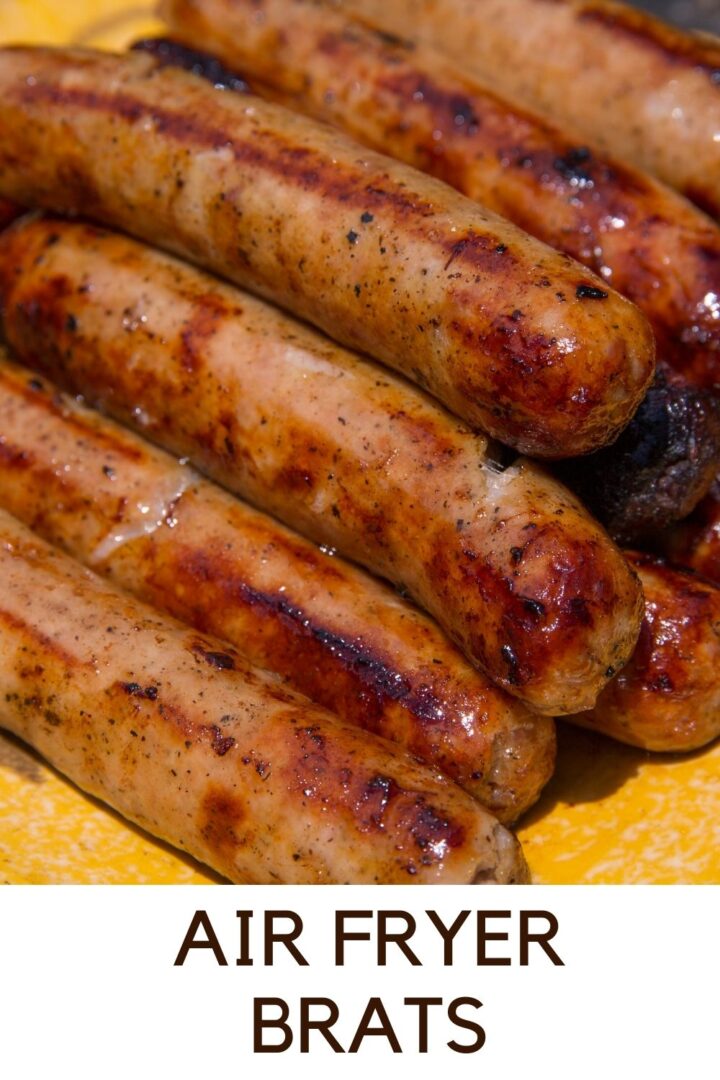 INGREDIENTS
4 bratwurst sausages
4 hot dog buns
1 tbsp olive oil
Salt and pepper to taste
INSTRUCTIONS
Preheat the air fryer to 400°F.
Place the brats in the air fryer basket and brush them with olive oil. Season with salt and pepper.
Cook for 10-12 minutes, or until the internal temperature reaches 160°F.
Toast the buns in the air fryer for 2-3 minutes.
Serve the brats in the toasted buns with your favorite toppings, such as mustard, ketchup, and sauerkraut.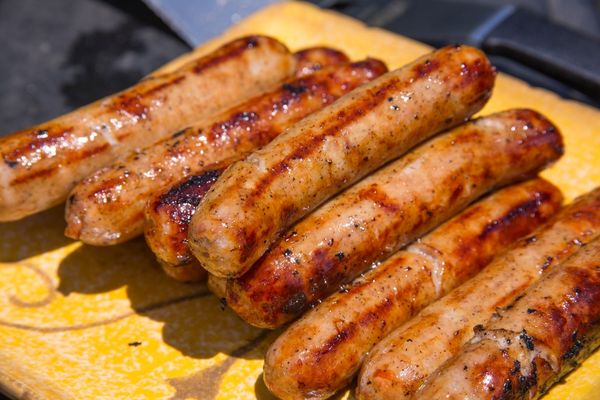 SUBSTITUTIONS
Bratwurst can be substituted with any type of sausage, such as Italian sausage or chorizo.
Olive oil can be substituted with melted butter or another type of cooking oil.
VARIATIONS
Add some diced onions and peppers to the air fryer basket for a complete meal.
Top the brats with some shredded cheese for an extra cheesy treat.
STORAGE
The cooked brats can be stored in an airtight container in the refrigerator for up to 3 days. Reheat in the air fryer for a crispy texture.
Tips:
For a crispy texture, let the brats cool for a few minutes before serving.
To make the buns crispy, place them in the air fryer basket cut-side up.
Food Safety:
Always use a food thermometer to ensure the internal temperature of the brats reaches 160°F to avoid foodborne illness.
Store the cooked brats properly in the refrigerator to avoid spoilage.
My Take on Air-Fryer Brats Recipe
This air fryer brats recipe is a quick and easy meal that is perfect for busy weeknights or when you don't feel like firing up the grill.
With a crispy exterior and a juicy interior, these brats are sure to be a hit with your family and friends.
Try this recipe today and enjoy a classic dish in a new and convenient way!
More Keto recipes
Air-Fryer Brats Recipe