Keto Sausage Gravy: A Low-Carb Breakfast Delight
Sausage gravy is a staple of Southern breakfast cuisine, but it can be difficult to enjoy on a low-carbohydrate diet.
This keto sausage gravy recipe provides a delicious alternative that fits into a ketogenic diet.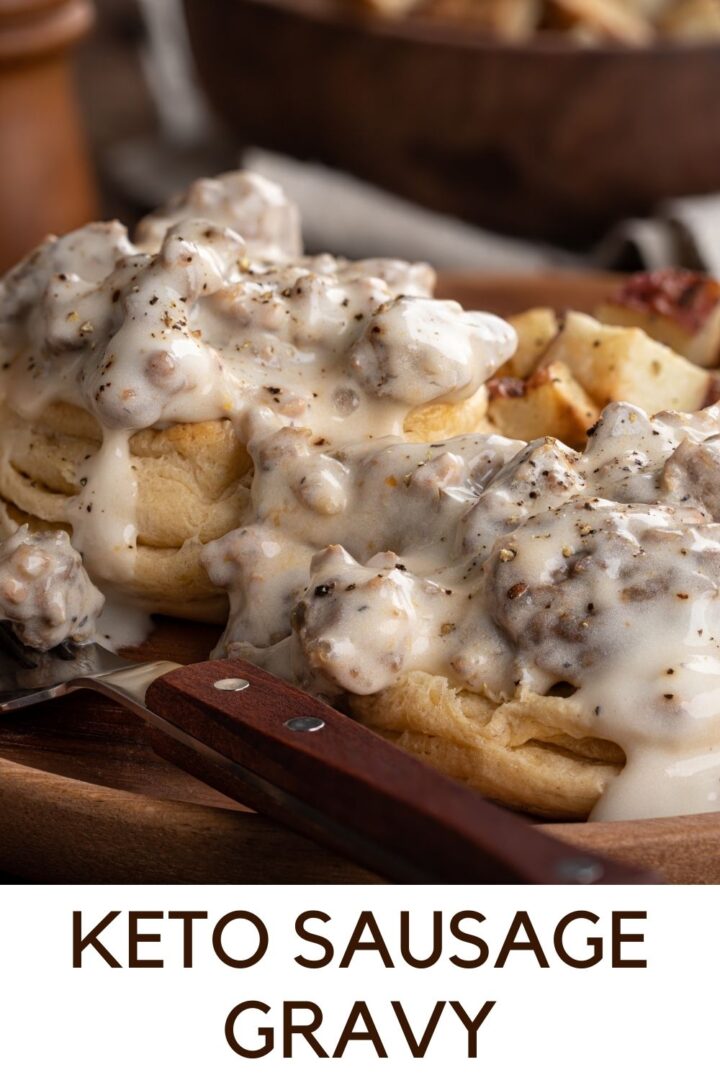 INGREDIENTS
1 lb ground sausage
1/4 cup heavy cream
1/4 cup water
2 tbsp butter
2 tbsp almond flour
1 tsp salt
1 tsp black pepper
INSTRUCTIONS
In a large skillet over medium heat, cook the ground sausage until browned and crumbled, about 8-10 minutes.
Remove the sausage from the skillet and set aside.
In the same skillet, melt the butter over medium heat.
Add the almond flour to the skillet and stir until the paste forms.
Gradually add the heavy cream and water to the skillet, stirring constantly to prevent clumping.
Continue to stir the mixture until it thickens, about 3-5 minutes.
Return the sausage to the skillet and add the salt and pepper, stirring to combine.
Serve hot over biscuits or scrambled eggs.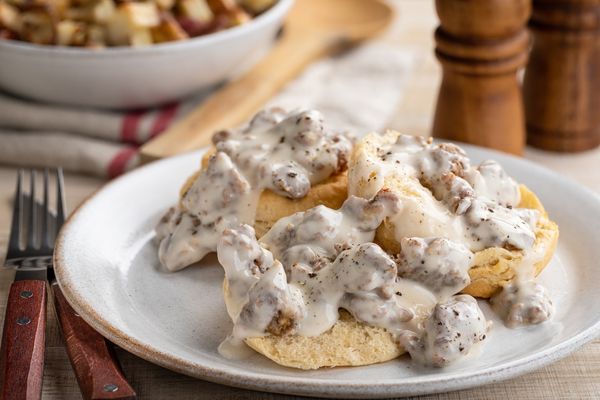 SUBSTITUTIONS
Almond flour can be substituted with coconut flour or ground flaxseeds.
Heavy cream can be substituted with coconut cream or almond milk.
VARIATIONS
Add in some shredded cheddar cheese for a cheesy twist on the gravy.
Add in some chopped herbs, such as rosemary or thyme, for extra flavor.
STORAGE
The gravy can be stored in an airtight container in the refrigerator for up to 5 days.
Tips:
To thicken the gravy further, you can add more almond flour or let it simmer for an additional 2-3 minutes.
For a smoother gravy, use a blender or immersion blender to puree the mixture.
Food Safety:
Always use a food thermometer to ensure that the internal temperature of the gravy reaches 165°F. This will ensure that any potential bacteria have been destroyed.
My Take on Keto Sausage Gravy Recipe
This keto sausage gravy recipe is a delicious and healthy alternative to traditional sausage gravy.
With a few simple ingredients and a quick cooking time, you can enjoy a low-carb breakfast that's both satisfying and flavorful.
Give this recipe a try and see how it becomes a staple in your breakfast repertoire!
More Keto Gravy Recipes
Keto Sausage Gravy