KETO CARROT CAKE RECIPE
Cake.
Carrot cake is a classic dessert known for its sweet, spiced flavor and moist texture.
But for those following a ketogenic diet, traditional carrot cake may not fit within their macronutrient requirements.
This keto carrot cake recipe provides a delicious alternative, using low-carb ingredients to create a satisfying dessert that fits within a ketogenic lifestyle.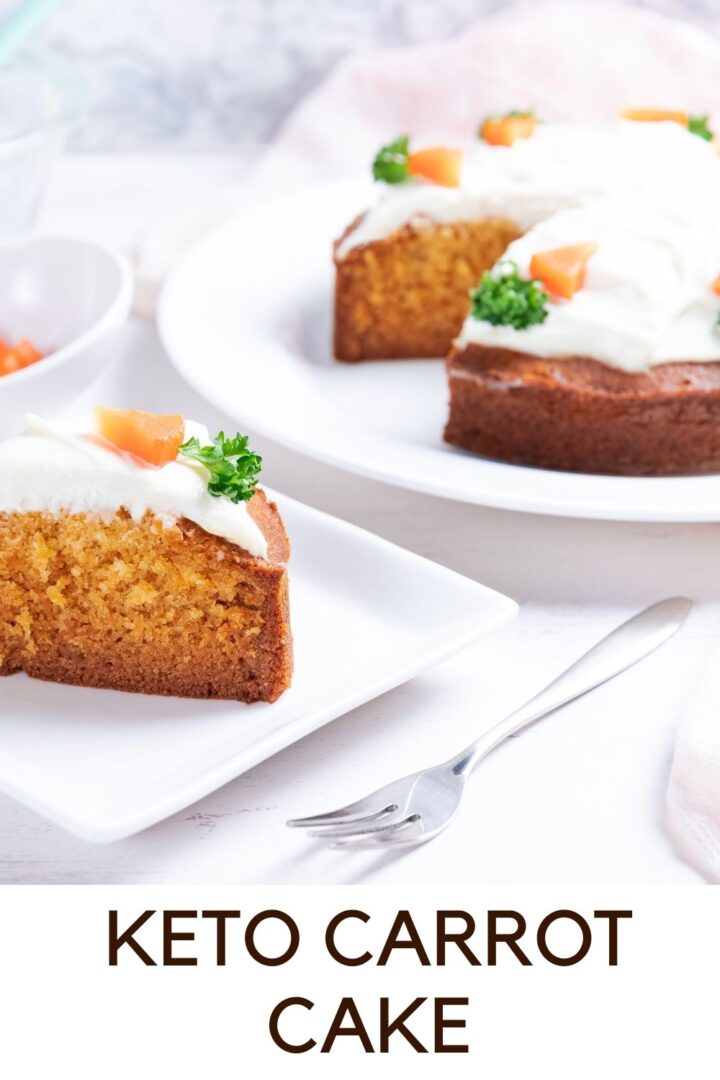 INGREDIENTS
Cake:
2 cups almond flour
1/2 cup coconut flour
1 tsp baking powder
1 tsp cinnamon
1/2 tsp nutmeg
1/2 tsp salt
1 cup erythritol
4 eggs
1/2 cup melted coconut oil
1 tsp vanilla extract
1 cup grated carrots
Frosting:
8 oz cream cheese, softened
1/4 cup unsalted butter, softened
1 tsp vanilla extract
1/2 cup powdered erythritol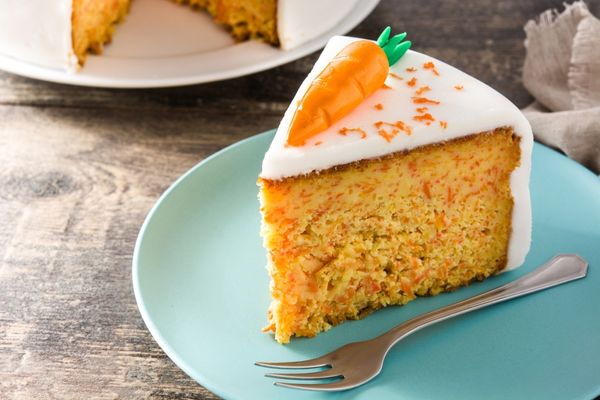 You can also use a low-carb whipped cream.
INSTRUCTIONS
Preheat oven to 350°F. Grease a 9-inch round cake pan.
In a mixing bowl, combine the almond flour, coconut flour, baking powder, cinnamon, nutmeg, salt, and erythritol.
In a separate mixing bowl, whisk together the eggs, melted coconut oil, vanilla extract, and grated carrots.
Add the wet ingredients to the dry ingredients and mix until well combined.
Pour the batter into the prepared cake pan and bake for 35-40 minutes or until a toothpick inserted into the center comes out clean.
Allow the cake to cool completely.
In a mixing bowl, beat together the cream cheese, unsalted butter, vanilla extract, and powdered erythritol for the frosting.
Frost the cooled cake and serve.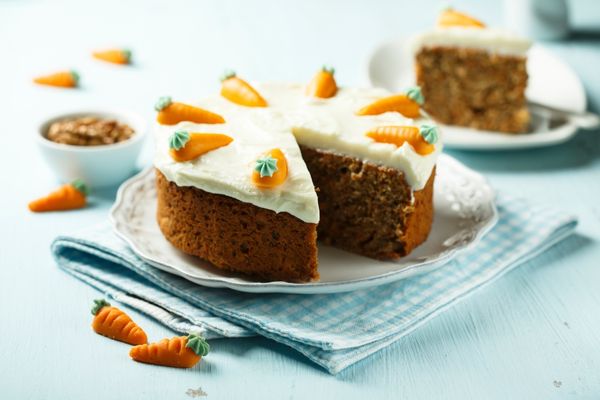 SUBSTITUTIONS
Almond flour can be substituted with hazelnut flour or sunflower seed flour for a nut-free option.
Coconut oil can be substituted with melted ghee or butter.
Erythritol can be substituted with a low-carb sweetener of your choice.
VARIATIONS
Add spices such as ginger or cloves to the cake batter for added flavor.
Top with sugar-free whipped cream or low-carb vanilla ice cream.
Use grated zucchini in place of carrots for a different twist on the classic recipe.
EQUIPMENT
9-inch round cake pan
Mixing bowls
Whisk
Measuring cups and spoons
Tip:
Make sure to grate the carrots finely for the best texture in the cake.
Food Safety:
Store leftover keto carrot cake in the refrigerator for up to 4 days.
To freeze, wrap the cake in plastic wrap or aluminum foil and store it in the freezer for up to 3 months.
When reheating, make sure to heat the cake until it is completely heated through to avoid any risk of foodborne illness.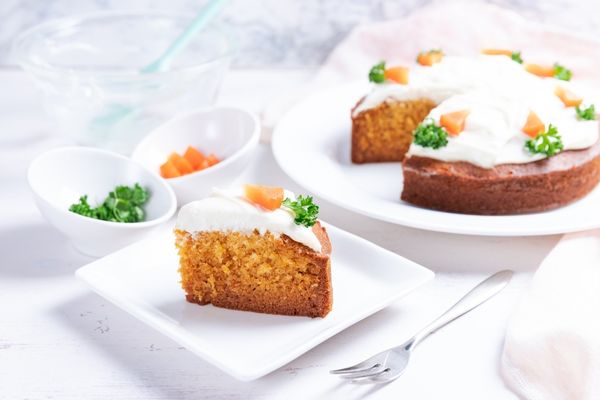 My Take on Keto Carrot Cake
This keto carrot cake recipe is a delicious way to indulge in a classic dessert while still following a low-carb lifestyle.
With its moist, spiced cake and the creamy frosting, it's the perfect treat for any occasion.
So why not give it a try today and enjoy all the flavor of carrot cake without the guilt?
Related Keto Carrot Cake Recipe
Keto Carrot Cake Recipe