KETO CORNBREAD RECIPES
Looking for keto cornbread recipes that will help you stick to your diet?
Keto cornbread is a low-carb, dairy-free recipe that you can customize in whatever way you want.
Creamy, cheesy cornbread that will make your mouth water with delight. These keto diet-friendly recipes taste just like the real deal.
Make keto southern-style cornbread, mix it with flaxseed, or make it in a mug.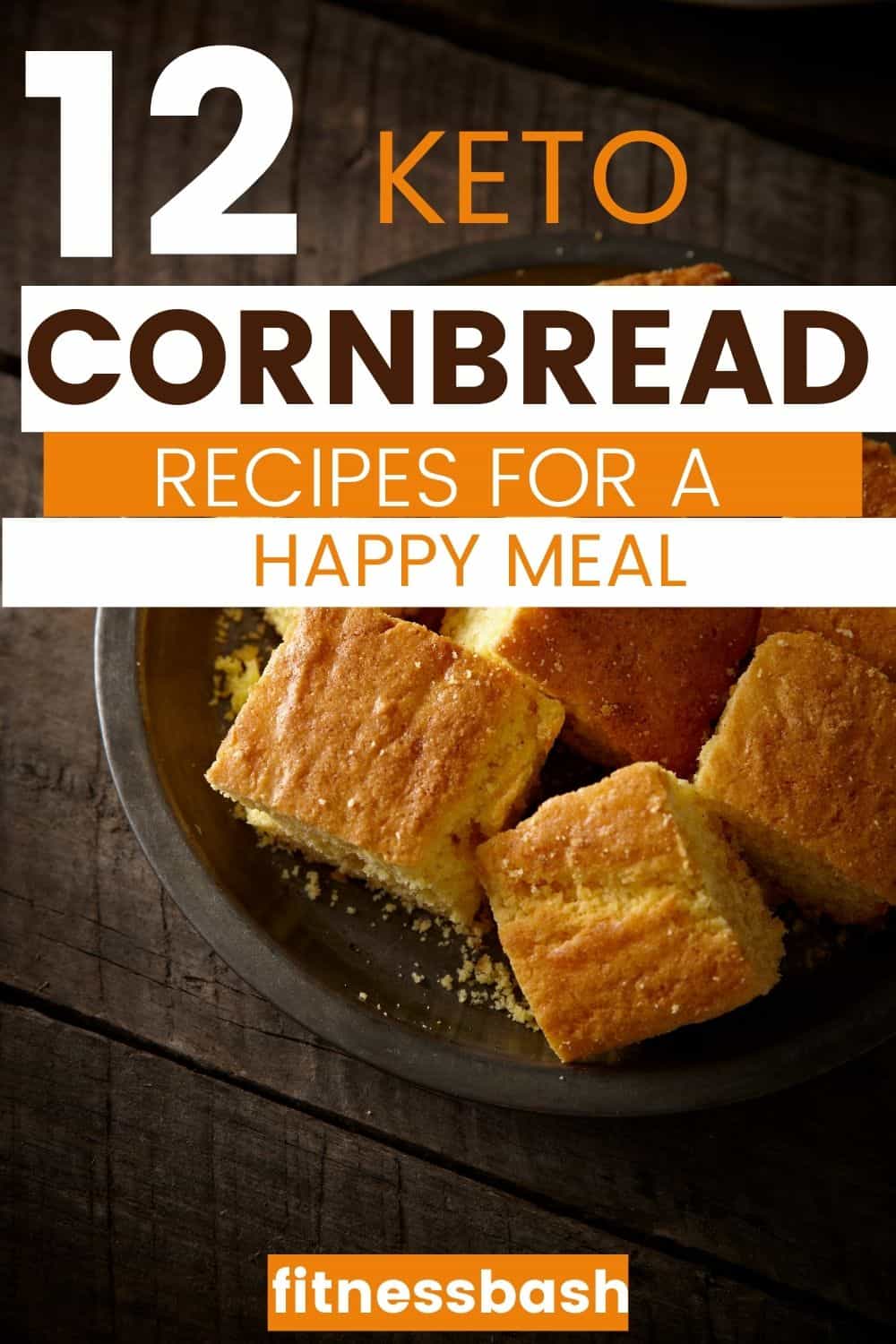 A cornbread recipe that's not only keto-friendly but also gluten-free and vegan. It's as easy to make as any other bread with a few ingredients and takes less than 10 minutes of prep time.
With the holidays coming up, it's always nice to have some new recipes on hand so you can try something different from your usual standby dishes!
Is cornmeal OK for the keto diet?
Absolutely NOT.
Cornmeal is high in carbs and not suited for keto diets.
What we use here is a flavor of cornmeal or a bit of a by-product just to have the authentic smell of it.
How to make keto cornmeal bread?
Eggs, almond flour (as it is a great base for cornmeal bread), baking soda, melted butter, and heavy cream are the base ingredients for keto cornbread.
You can add spices, cheese, or sweeteners to make it savory according to your taste.
What are the Keto Cornbread Recipes that I can Make for a Low-Carb diet?
Almond flour cornbread muffins
Keto cornbread with coconut flour
5-Ingredient keto southern-style cornbread
Keto jalapeno cheddar cornbread
1g of Carbs keto cornbread recipe
Keto Cornbread Chaffle with Jalapeno
Cheesy skillet keto cornbread
Jalapeno Cornbread
Southern plate keto cornbread recipe
Keto cornbread recipe with heavy cream
1. ALMOND FLOUR CORNBREAD MUFFINS RECIPE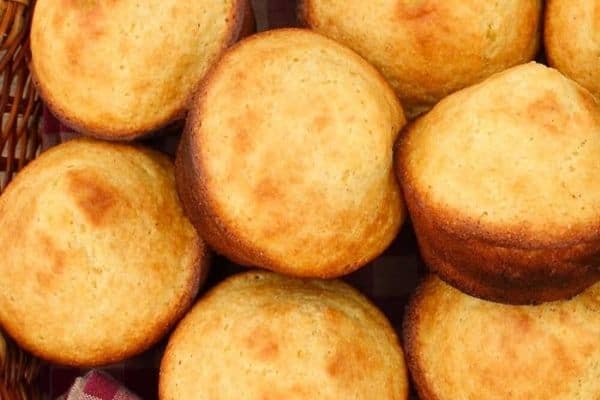 Image from fittoservegroup.com
They are fluffy, moist, and delicious!
These muffins have a light nutty flavor that is not overwhelming. They are perfect for breakfast or snacks.
Easy to make traditional cornbread muffins.
A gluten-free, corn-free meal.
These low-carb almond flour keto cornmeal muffins give all the flavor of corn without using any corn or its by-products.
Net carbs: 1.5g, Fat: 33.6g, Protein: 7.3g
Recipe from fittoservegroup.com
2. KETO CORNBREAD RECIPE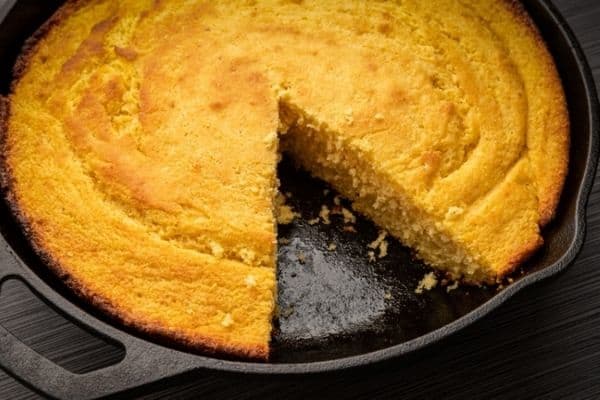 Image from ketodietyum.com
Keto cornbread is a delicious recipe for those looking to avoid sugar and carbohydrates.
It's moist, flavorful, and easy to make!
Using sweet corn extract and coconut flour makes this low-carb version of cornbread ideal for a keto breakfast recipe.
Make it and store it easily for up to a week in the refrigerator.
Net carbs: 3g, Fat: 40g, Protein: 5g
Recipe from ketodietyum.com
3. 5-INGREDIENT SOUTHERN KETO CORNBREAD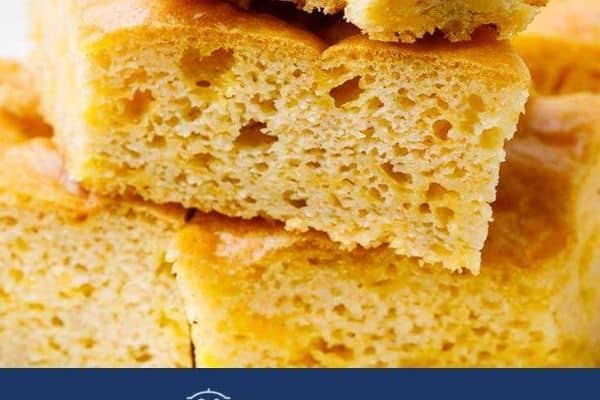 Image from ketopots.com
This recipe uses almond flour in place of traditional cornmeal for an amazingly moist texture.
The best part about this Southern Keto Cornbread Recipe? It's only 2.4 net carbs per serving!
Shredded cheese and melted butter taste so heavy and creamy in this keto cornbread recipe. You will simply love the flavor.
Carbs: 2.4g, Fat: 9.9g, Protein: 5.2g
Recipe from ketopots.com
4. KETO JALAPENO CHEDDAR CORNBREAD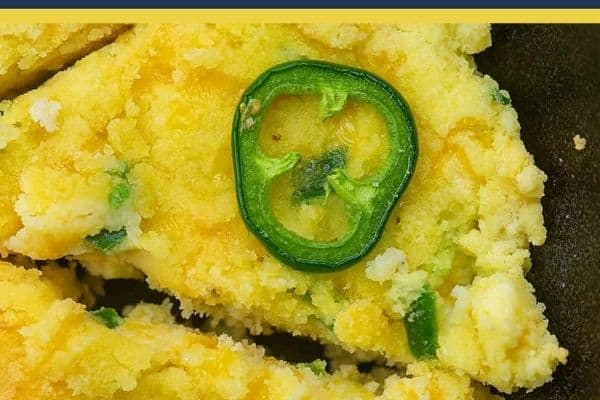 Image from thatlowcarblife.com
A super easy keto recipe and the jalapenos will give a kick to the cornbread recipe.
If you're a fan of spicy foods, then this keto Jalapeno Cheddar Cornbread is for you!
This recipe contains just basic ingredients and comes together in less than 30 minutes.
Just be sure to use gluten-free flour if needed.
This is a sweet cornbread recipe with artificial sweeteners added and it gives it an authentic taste.
Net carbs: 2g, Fat: 18g, Protein: 5g
Recipe from thatlowcarblife.com
5. 1g CARBS KETO CORNBREAD RECIPE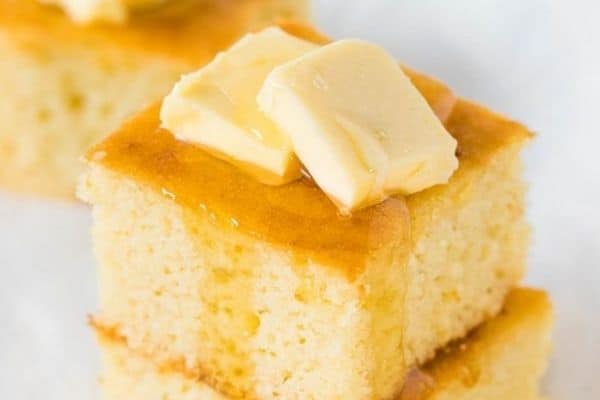 Image from lowcarbspark.com
A few drops of corn extract, that goes a long way to make this smooth keto cornbread recipe.
This is a super fluffy, tender, and moist low-carb cornbread with the right amount of sweetness.
Net carbs: 1g, Fat: 10g, Protein: 4g
Recipe from lowcarbspark.com
6. KETO CORNBREAD JALAPENO CHAFFLE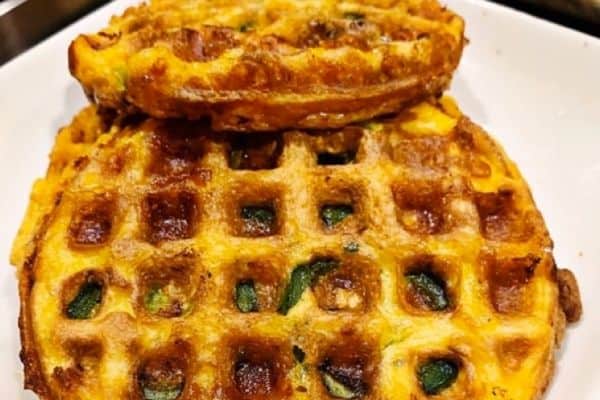 Image from theketogod.com
The keto cornbread jalapeno chaffle is a delicious and healthy breakfast recipe that will fill you up without the guilt!
This recipe is perfect for those who are on the ketogenic diet or looking to have a low-carb, dairy-free meal.
You can use any waffle maker to make this recipe.
Just 1 egg, cheddar cheese, and jalapeno make this wonderful keto jalapeno chaffle.
Recipe from theketogod.com
7. CHEESY SKILLET CORNBREAD RECIPE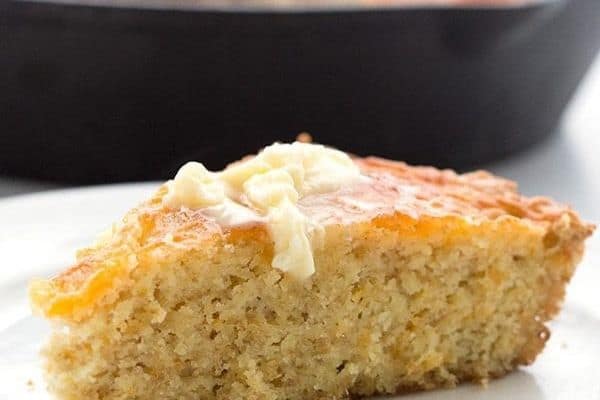 Image from alldayidreamaboutfood.com
A quick and easy recipe for cheesy skillet cornbread is just what your family needs.
This homemade dish will make you feel warm, cozy, and ready to dig in!
It's quick and easy to make and tastes delicious with some butter or honey drizzled over it.
This is an easy low-carb dish that is perfect for a Thanksgiving recipe too.
Net Carbs: 3.2, Fat: 30.63, Protein: 12.48
Recipe from alldayidreamaboutfood.com
8. CHEDDAR JALAPENO KETO CORNBREAD MUFFINS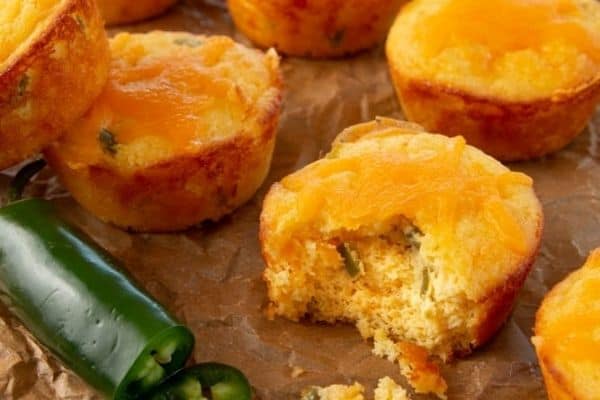 Image from ketokarma.com
These Cheddar Jalapeno Keto Cornbread Muffins are a quick and easy keto recipe that is perfect for breakfast or brunch.
They're great for those mornings when you want something warm without spending too much time in the kitchen!
Sour cream softened butter, and cheddar cheese gives a delicious cheesy flavor.
Spicy, a bit sweet, cheesy, and flavorful.
Net carbs: 3.5g, Fat: 18g, Protein: 6g
Recipe from ketokarma.com
9. ALMOND FLOUR KETO CORNBREAD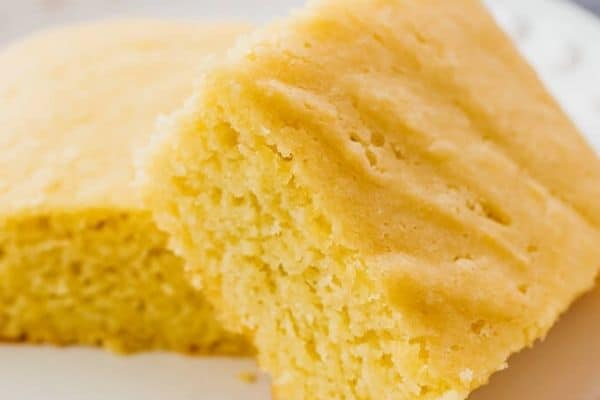 Image from savorytooth.com
A keto-friendly fluffy, moist, and a bit sweet keto cornbread.
The recipe is also low-carb, dairy-free, sugar-free, soy-free, and vegan!
Drizzled with sugar-free syrup and cheddar cheese.
Net carbs: 1.5g, Fat: 18g, Protein: 7g
Recipe from savorytooth.com
10. KETO CORNBREAD STUFFING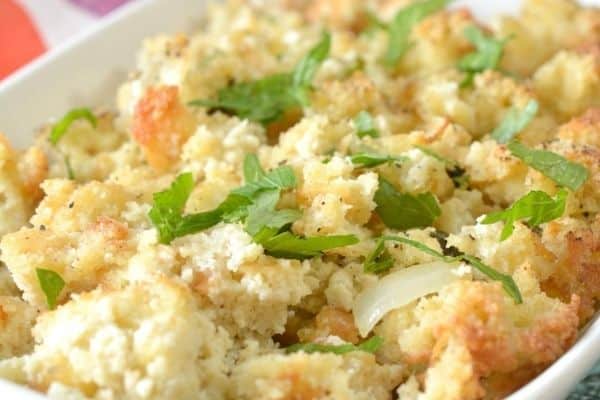 Image from ketoa2z.com
This keto cornbread stuffing is a delicious, low-carb twist on the traditional Thanksgiving dish.
Whether you're gluten-free or just looking to cut back on carbs, this recipe is sure to please your taste buds without sacrificing flavor.
Get ready for a new holiday favorite!
Serve this keto cornbread stuffing as a side dish too.
Recipe from ketoa2z.com
11. SOUTHERN PLATE KETO CORNBREAD RECIPE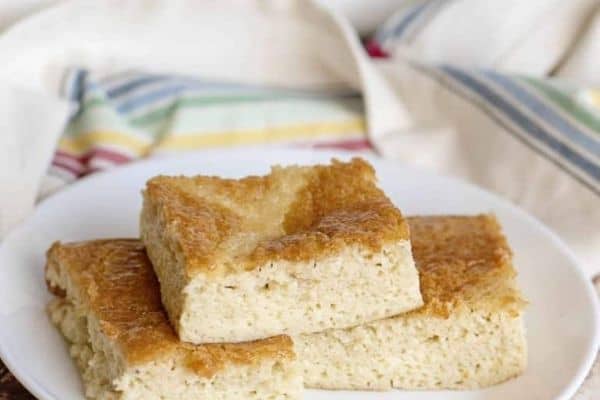 Image from southernplate.com
The perfect Southern dish to serve for breakfast!
This delicious and easy recipe will have you craving more.
Enjoy this southern staple on a chilly day with some bacon, eggs, and sausage.
Let it completely cool before you cut. And enjoy.
Net carbs: 2.7g, Fat: 20, Protein: 4.5g
Recipe from southernplate.com
12. KETO CORNBREAD WITH HEAVY CREAM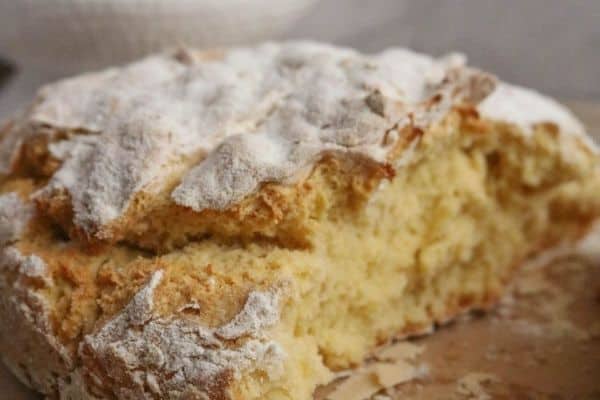 Image from ketodietyum.com
This cornbread recipe stays moist and has the perfect amount of sweetness.
It pairs perfectly with some heavy cream and sugar-free maple syrup on top for breakfast but also makes a great appetizer or side dish for any meal.
It just takes 5 minutes to prepare.
Net carbs: 3.7g, Fat: 18.7, Protein: 3.2
Recipe from ketodietyum.com
My Take on Keto Cornbread Ideas
Whether you make a keto cornbread mug cake, muffins, or in an air-fryer. All taste good.
I love my cornbread to be a bit spicy with a bit of sweetness.
You can mix keto cornbread with flaxseeds to make it fuller.
Related Keto Cornbread Recipes
KETO CORNBREAD RECIPES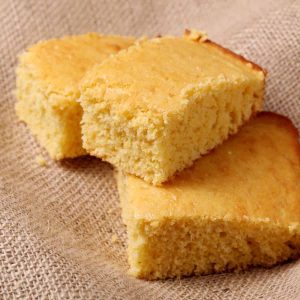 12 Best Keto Cornbread Recipes for a Healthy Breakfast
Missing bread on keto? Never fear, we've got you covered with three different recipes for keto cornbread that will help tide you over.
The delicious low-carb keto cornbread recipes will fill your belly and allow you to be in ketosis.
From savory to sweet, there's a recipe for everyone here. And the best part is, they all taste delicious!
Instructions
Choose the cornbread recipe you want to make.

Collect the ingreadients and make a healthy breakfast.
Notes