Keto Spaghetti: A Low-Carb Pasta Alternative
Spaghetti is a classic dish that is loved by many, but it can be difficult to enjoy on a low-carbohydrate diet.
This keto spaghetti recipe provides a delicious alternative that fits into a ketogenic diet.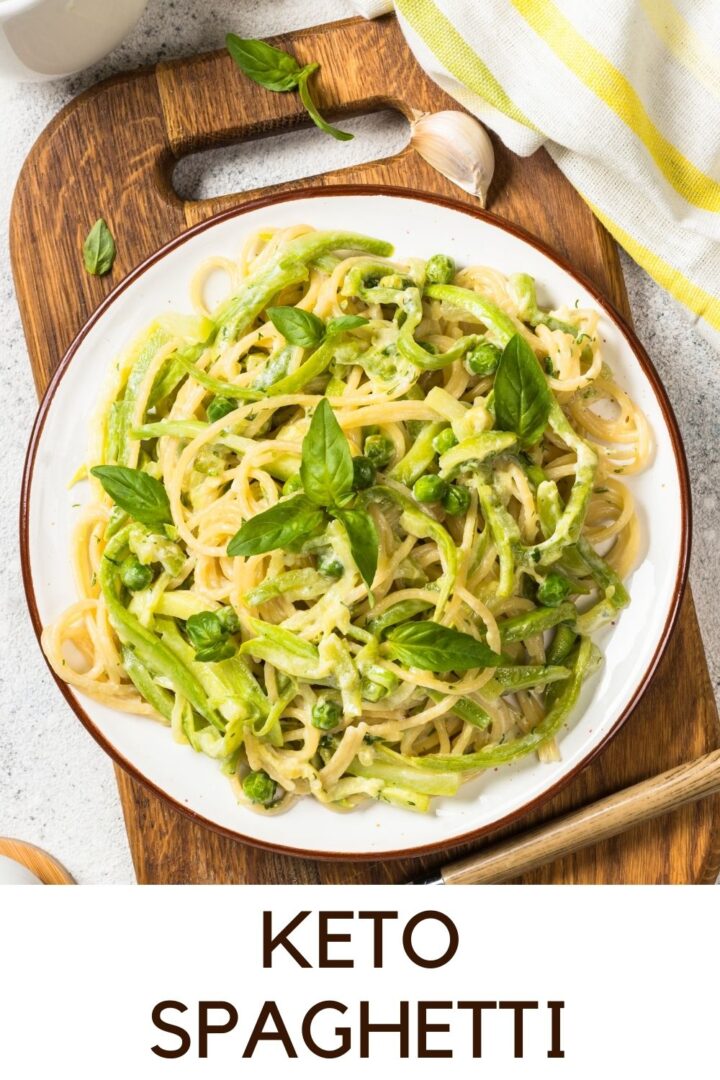 INGREDIENTS
1 lb zucchini, cut into spaghetti-like strands
1/2 cup marinara sauce
2 tbsp olive oil
1 tsp salt
1 tsp black pepper
INSTRUCTIONS
Cut the zucchini into spaghetti-like strands using a spiralizer or a julienne peeler.
In a large skillet over medium heat, heat the olive oil.
Drain the excess fat from the skillet and add the marinara sauce, salt, and pepper. Stir to combine.
Add the zucchini noodles to the skillet and toss until they are coated with the sauce.
Cook the zucchini noodles until they are tender, about 5-7 minutes.
Serve hot with grated Parmesan cheese on top, if desired.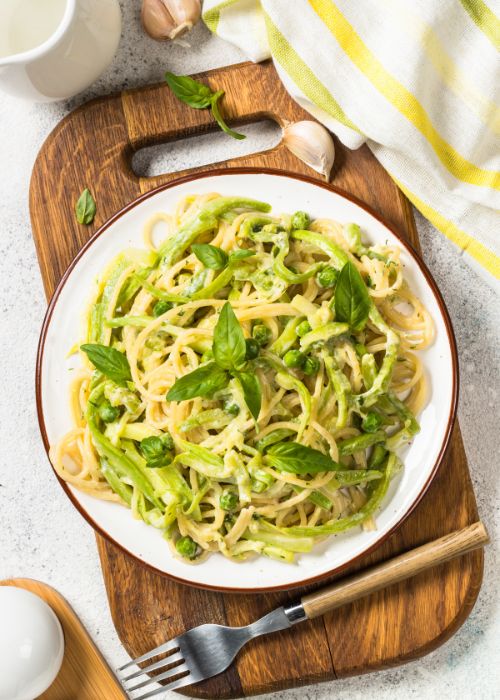 SUBSTITUTIONS
Zucchini can be substituted with another type of low-carb noodles, such as spaghetti squash or shirataki noodles.
Marinara sauce can be substituted with another type of pasta sauce, such as Alfredo or pesto.
VARIATIONS
Add in some diced vegetables, such as bell peppers or mushrooms, for extra flavor and nutrition.
Add some red pepper flakes for a spicy twist to the dish.
Add ground beef, turkey, or chicken to it.
STORAGE
The keto spaghetti can be stored in an airtight container in the refrigerator for up to 2 days.
Tips:
To make the zucchini noodles firmer, you can pat them dry with paper towels before cooking.
For a creamier sauce, add in some heavy cream or cream cheese.
Food Safety:
Always use a food thermometer to ensure that the internal temperature of the ground beef reaches 160°F. This will ensure that any potential bacteria have been destroyed.
My Take on Keto Spaghetti Recipes
This keto spaghetti recipe is a delicious and healthy alternative to traditional spaghetti.
With a few simple ingredients and a quick cooking time, you can enjoy a low-carb meal that's both satisfying and flavorful.
Give this recipe a try and see how it becomes a staple in your dinner repertoire!
Related Keto Ground Beef Recipes
Keto Spaghetti Recipes