KETO FAT BOMBS RECIPES NO BAKE 
Keto fat bombs are a delicious way to fulfill your cravings for something sweet without the guilt of adding sugar to your diet.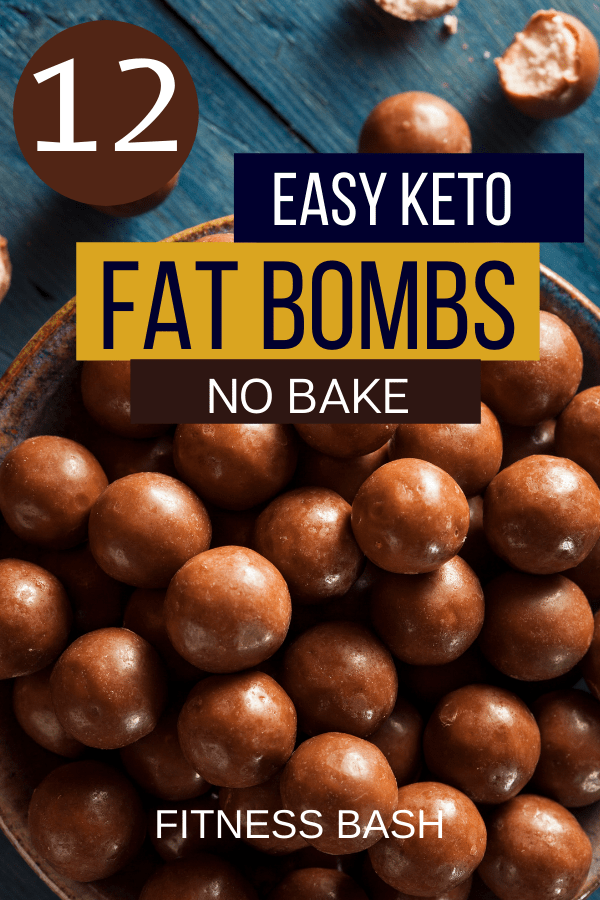 No-bake keto fat bombs are a perfect way to satisfy your sweet tooth without going off of the ketogenic diet.
These fat bombs are made with only four-five ingredients, and they can be whipped up in no time at all.
The best part about these little guys is that there is no baking required!
When I started with my ketogenic diet, I used to feel too deprived of sweets and healthy protein bars.
Oh, are you thinking about the protein bars? Actually, most of the store-bought protein bars are so high in carb content that I had to omit them from my food list.
With trial and error, I found these keto-fat bombs to be extremely delicious and low-carb.
These recipes use healthy ingredients such as coconut oil, cacao powder, and avocado- you can't get any healthier than that!
Give these recipes a try and see if they don't satisfy your sweet tooth while keeping up with keto.
BENEFITS OF EATING KETO FAT BOMBS
You can enjoy delicious keto fat bombs without feeling guilty.
They are a great source of healthy fats for your diet.
They satisfy your hunger and cravings with the perfect ratio of protein to fat.
They are a convenient snack that will keep you on track with your diet goals.
Fat bombs help curb sugar cravings by providing an alternative sweetener in the form of erythritol or stevia extract.
Here go my favorite recipes for keto bombs which are no-bake, quick, and easy.
1. CHOCOLATE CHIP COOKIE FAT BOMB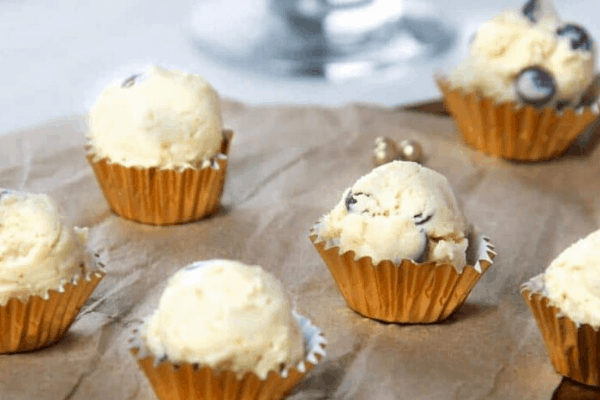 Image and recipe by KetoVale
This no-bake keto fat bomb takes only 10 minutes to prepare.
This fat-bomb recipe is perfect for my sweet tooth!
It's made with cream cheese, peanut butter, vanilla, and choco chips.
It is super quick and easy.
You need to refrigerate it for an hour to make this low-carb chocolate cookie.
Net Carbs: Only 2.4 grams per serving
See the https://www.ketovale.com/no-bake-chocolate-chip-cookie-fat-bombs/
2. KETO NUTELLA FAT BOMBS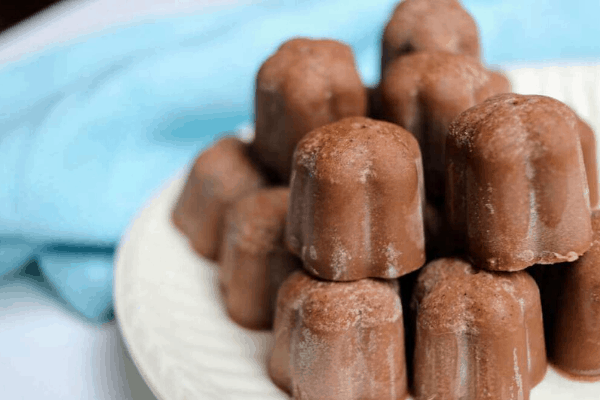 Image and Recipe by HaveButterWillTravel.com
Keto Nutella fat bombs that will satisfy any chocolate cravings.
These Keto Nutella Fat Bombs are the perfect sweet treat that tastes like a Ferrero Rocher's outer covering!
They're easy, quick, and have only 4 ingredients.
It takes just 5 minutes to blend and freeze it until completely set.
Check the https://havebutterwilltravel.com/keto-nutella-fat-bombs/
Total carbs: 1g
3. BULLETPROOF NO-BAKE KETO FAT BOMBS
Image and recipe by ketodietapp.com
This keto fat bomb will literally give you a smooth attack.
Bulletproof fat bombs are a quick and easy way to get an energy boost. These small treats include plenty of healthy fats, which help keep you full for hours.
They also have no sugar added, making these a guilt-free snack option! 
It will take you 15 minutes to prepare and 3-4 hours to completely set down.
Net carbs only 0.5 grams per serving
Check this awesome https://ketodietapp.com/Blog/lchf/Bulletproof-Fat-Bombs
4. CREAM CHEESE CHOCOLATE TRUFFLES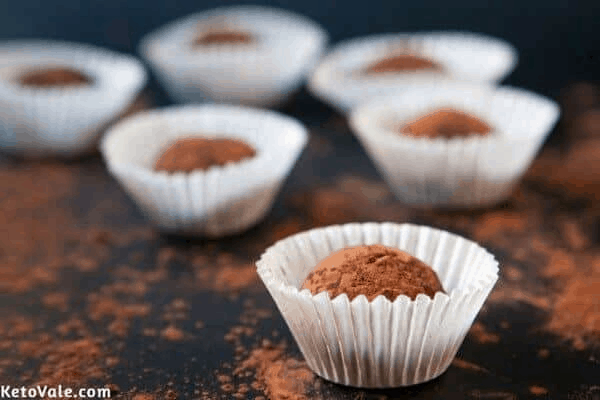 Image and Recipe by KetoVale
I just love these chocolate truffles.
It's like a dream come true! Cream cheese and chocolate together in one bite-size decadent dessert.
This is the perfect treat to make for your Valentine this year, or any other day during the year if you need to spoil yourself with something sweet.
These are easy to make and can be made up in advance for convenience on busy days. 
With just a handful of ingredients, these truffles turn out to be super delicious.
Net carbs: 0.9 grams.
Check the https://www.ketovale.com/cream-cheese-chocolate-truffles/
5. LEMON CHEESECAKE FAT BOMB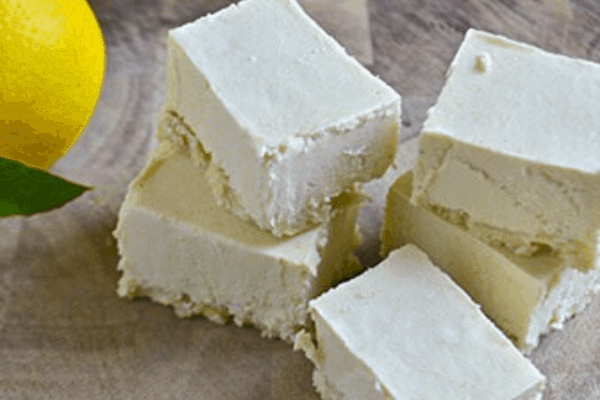 Image and Recipe by Lowcarbediem.com
Lemon cheesecake fat bombs have a citrusy twist, yet a creamy, and sweet dessert.
With coconut oil, butter, creme cheese, and lemon zest you can make this keto fat bomb in no time.
Just mix it in a blender and freeze until set.
Check the ingredients and https://lowcarbediem.com/lemon-cheesecake-fat-bomb-recipe/
This lemon cheesecake fat bomb has almost zero carbs.
6. LEMON RASPBERRY CHEESECAKE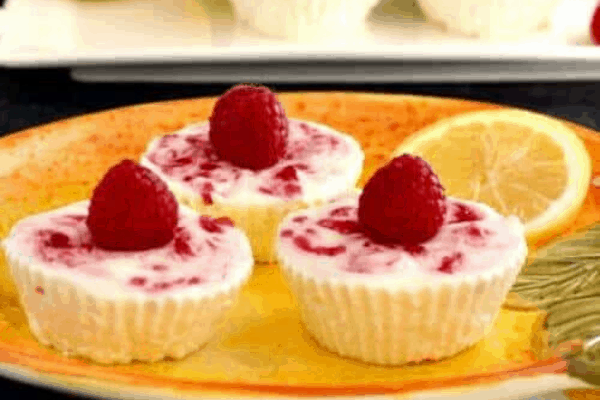 Image and Recipe by beautyandthefoodie.com
The most perfect dessert for any occasion is a cheesecake.
Everyone loves them and they are so easy to make!
Lemon raspberry cheesecake bites require no baking and are crust-free.
This low-carb keto fat bomb requires 3-4 hours of chilling. It is even better if you can freeze it for 10-15 minutes just before serving.
Here goes the https://beautyandthefoodie.com/lemon-raspberry-cheesecake-bites/
Net carbs: 2.7 g
7. NO-BAKE CHOCOLATE PEANUT BUTTER CUPS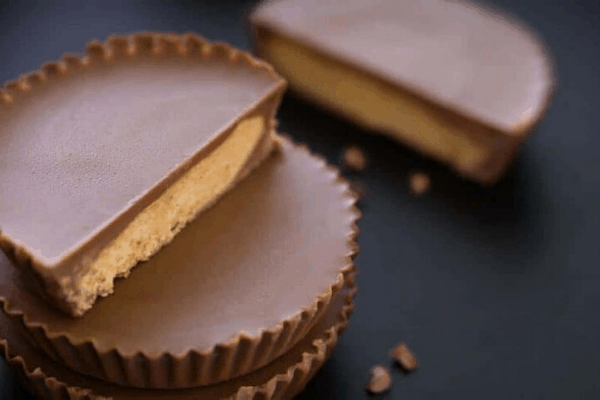 Image and recipe by KetoVale
Make a batch of Chocolate Peanut Butter Cups and you will surely make another the following week.
These are so easy to make and taste amazing!
It's perfect for those days when you're craving something sweet but doesn't want all the added sugar.
You can also use less or more peanut butter depending on your preference. These are seriously one of my favorite snacks!
You can get this delicious keto fat bomb ready to eat in under 30 minutes.
With just 4 ingredients, this recipe will make you 12 butter cups.
Here go the  https://www.ketovale.com/no-bake-chocolate-peanut-butter-cups/
Net Carbs: 4.8 grams per serving (Not Very Low). So take care of your macros intake for that day.
8. CHOCOLATE COCONUT FAT BOMB SQUARES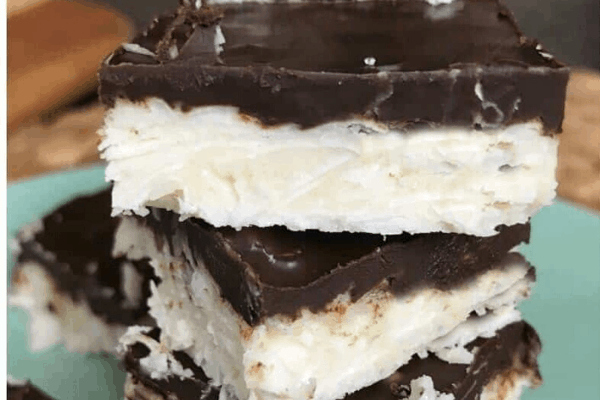 Image and Recipe by iSaveA2Z.com
This recipe is not just for those on a ketogenic diet and low-carb diets. Anyone can enjoy this tasty, high-fat treat!
This recipe only has 5 ingredients: coconut oil, almond butter, cocoa chips, unsweetened shredded coconut (or flaked), sweetener, and vanilla extract.
These fat bombs are great for breakfast with coffee or tea. 
Once you make it, this will look so delicious.
Perfect for kids' parties when you do not want to serve them carbs.
This mixture does not even take hours to set. You can usually have them set under 30 minutes of freezing.
The https://www.isavea2z.com/keto-chocolate-coconut-fat-bomb-squares-recipe/
Net carbs: 5g
9. GINGERBREAD FAT BOMB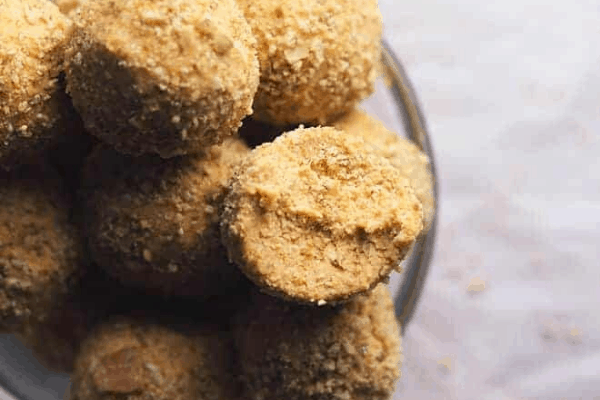 Image and Recipe by JenniferBanz.com
Do you like gingerbread cookies? Then you will surely love this no-bake keto fat bomb.
Gingerbread fat bombs are a fun and festive way to enjoy your favorite flavors of the holiday season.
They're also perfect for anyone who is following a keto diet.
You can make them with any flavor extract you like, but we love the classic taste of gingerbread spice in these bite-sized treats.
These gingerbread balls will get set in an hour of refrigeration.
Check the https://jenniferbanz.com/gingerbread-fat-bombs
Net carbs: 2 grams
10. WHITE CHOCOLATE RASPBERRY FAT BOMBS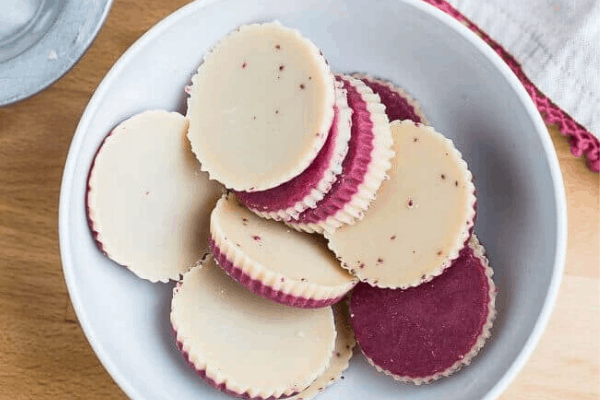 Image and recipe by PerrysPlate.com
These fat bombs look so pretty.
This low-carb healthy fat bomb is a true treat to taste buds.
This is simple, super delicious, and a perfect treat for your sweet tooth.
Every time just by looking at the image I feel so yum 🙂
Check the https://www.perrysplate.com/2017/10/white-chocolate-raspberry-fat-bombs.html
11. ALMOND BUTTER COCONUT BOMBS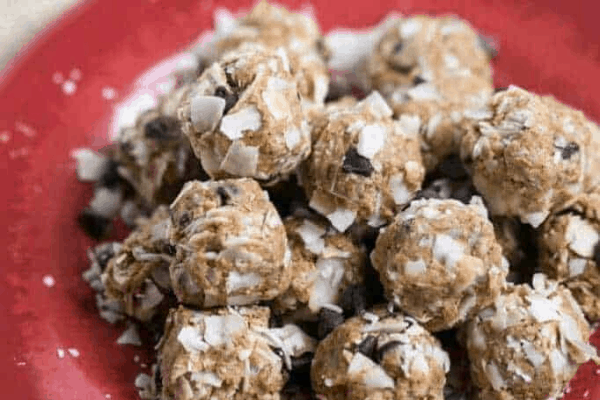 Image and recipe from LowCarbYum.com
Almond Butter Coconut Bombs are a delicious and nutritious recipe that is perfect for dessert any time of the day.
This recipe is gluten-free, dairy-free, vegan, and can be made in just 5 minutes!
This keto fat bomb is a good replacement for protein bars.
If you miss the store-bought protein bars for high carb content then this homemade keto bomb is a perfect answer to it.
These almond butter coconut bites can also be a perfect keto snack on the go. 
Check the https://lowcarbyum.com/almond-butter-balls-protein-coconut/
Net carbs: 2 grams
12. CHOCOLATE CHIP COOKIE DOUGH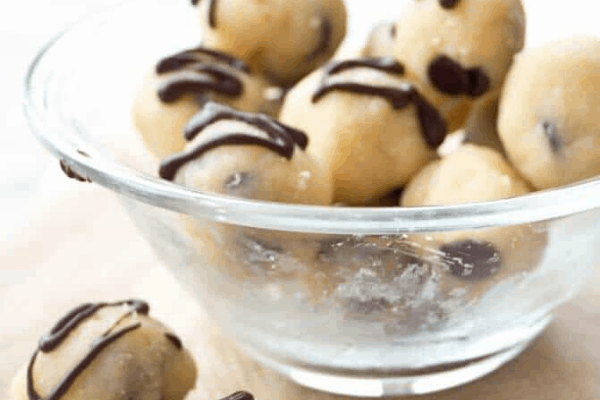 Image and recipe by SugarFreeLondoner.com
This is a guilt-free, sugar-free, no-bake, low-carb cookie dough with chocolate chips. YUM!
I am always craving chocolate chip cookie dough.
You get all of that sweet and salty goodness.
It's as easy as just adding a few ingredients together in a bowl! And you can make endless flavor combinations by switching out your favorite toppings for some fun twists on this classic dessert recipe.
If your ingredients are ready then basically it will take you 2 minutes to make it.
Check the https://sugarfreelondoner.com/sugar-free-low-carb-cookie-dough-chocolate-chip/
Net carbs: 1.4 grams
My Take on Keto Fat Bombs
No-bake keto fat bombs are the perfect sweet treat for anyone on a low-carb, ketogenic diet.
These little balls of deliciousness are made from coconut oil and almond butter, or peanut butter, with just a touch of maple syrup or artificial sweetener to make them nice and sweet.
They're also packed full of healthy fats which means they'll keep you feeling fuller for longer!
Keto dessert recipes are something astonishing to me.
I never thought a diet could offer such creamy dessert recipes.
These no-bake keto fat bombs are such a savior.
Have you tried these 6 Funnel Cake Recipes?
Related Keto Fat Bombs
Keto Fat Bombs