KETO CHICKEN ENCHILADA CASSEROLE RECIPE
If you're looking for a delicious and easy-to-make ketogenic diet-friendly dish, look no further than this keto chicken enchilada casserole recipe.
This dish is packed with flavor, and it's the perfect way to get your Mexican food fix without all the carbs.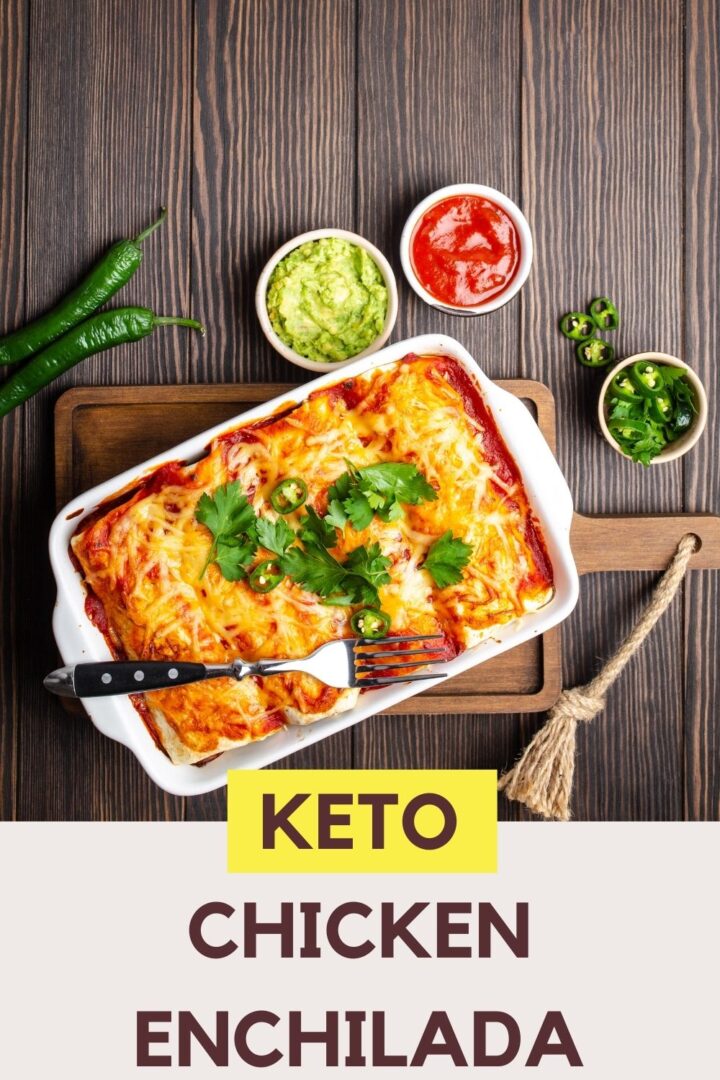 Ingredients:
2 cups cooked and shredded chicken breast
1 cup diced onions
1 cup diced bell peppers
1 cup diced tomatoes
1 cup diced jalapeños
1 cup shredded cheddar cheese
1 cup shredded Monterey Jack cheese
1 cup sour cream
2 cups enchilada sauce
1 cup almond flour
2 eggs
Salt and pepper to taste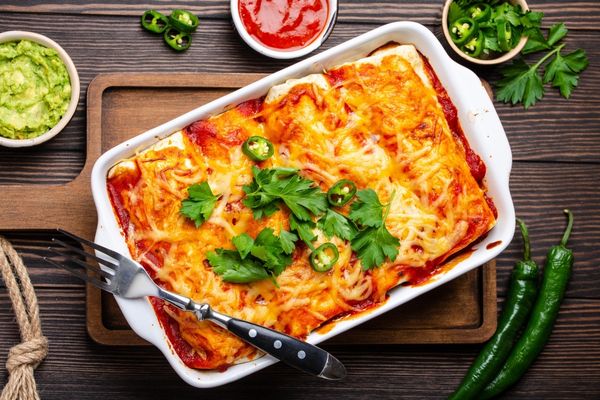 Instructions:
Preheat the oven to 375 degrees F (190 degrees C). Grease a 9×13-inch baking dish with cooking spray.
In a large skillet over medium heat, sauté the onions, bell peppers, and jalapeños until they are tender. Add in the diced tomatoes, and cook for an additional 5 minutes.
Remove the skillet from the heat, and stir in the cooked and shredded chicken, enchilada sauce, and half of the shredded cheese. Mix well.
In a separate bowl, whisk together the eggs and almond flour. Season with salt and pepper.
Spread the chicken mixture evenly in the prepared baking dish. Pour the egg mixture over the top of the chicken mixture.
Top the casserole with the remaining shredded cheese.
Bake the casserole for 25-30 minutes, or until the cheese is melted and the casserole is heated through.
Remove the casserole from the oven, and let it cool for a few minutes before serving. Serve with a dollop of sour cream on top.
This keto chicken enchilada casserole is a delicious and satisfying dish that is perfect for those following a ketogenic diet.
It's also a great dish to make for a crowd, as it can easily be doubled or tripled to feed a larger group.
The combination of flavors in this dish is sure to please everyone, and it's a great way to get your Mexican food fixed without all the carbs.
My Take on Keto Chicken Enchilada Casserole Recipe
Satisfy your cravings for Mexican cuisine with this delicious Keto Chicken Enchilada Casserole!
With tender chicken, zesty enchilada sauce, and a creamy cheese topping, every bite is packed with flavor.
Plus, it's a low-carb dish that fits perfectly into your ketogenic lifestyle.
So why wait?
Try this easy-to-make casserole today and enjoy a tasty, healthy meal that will have you coming back for more!
More Keto Chicken Recipes
Keto Chicken Enchilada Casserole Recipe